Love Under the Full Moon – Ju Jingyi, Zheng Yecheng
Love Under the Full Moon is an urban romance drama produced by iQIYI, co-directed by Li Haishu and Huang Yanwei, starring Ju Jingyi and Zheng Yecheng, co-starring Merxat Yalkun, Amy Sun, Shen Yao, Zheng Fanxing.
Details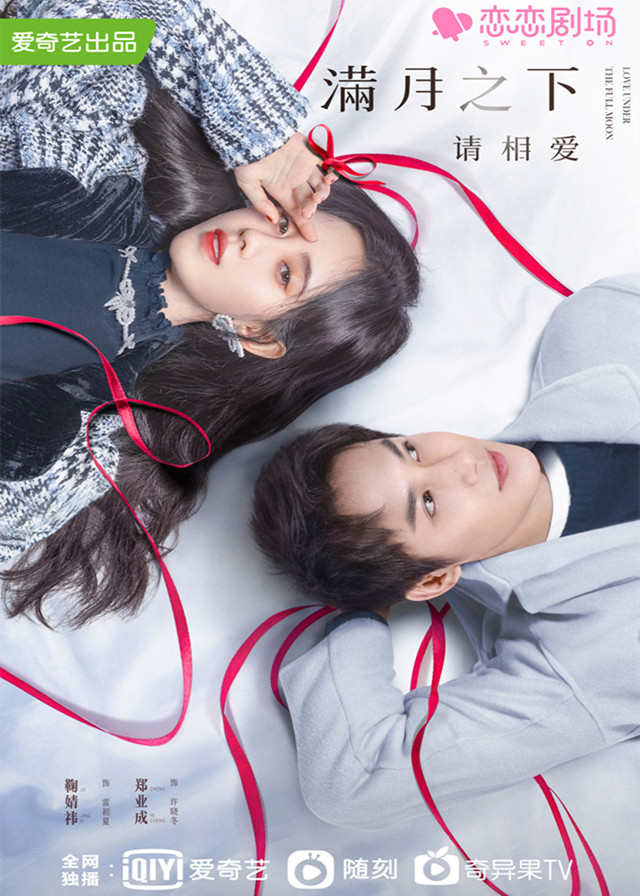 English Title: Love Under the Full Moon
Chinese Title: 满月之下请相爱/Man Yue Zhi Xia Qing Xiang Ai
Genre: Contemporary, Urban, Romance
Episodes: 24
Duration: 45 min.
Director: Li Haishu, Huang Yanwei
Product Company: iQIYI
Broadcasting Website: iQIYI
Released Date: August 26, 2021
Cast

Ju Jingyi
as Lei Chuxia

Zheng Yecheng
as Xu Xiaodong

Merxat Yalkun as Wei Xuanhe

Amy Sun as Yuan Yuan

Shen Yao as Qin Yue

Zheng Fanxing as Jin Xiaorui
Synopsis
Lei Chuxia, by coincidence, amnesia and crossed into Xu Xiaodong's phone in the case of the "super moon".
With the progress of technology, intelligent AI has actually penetrated into our lives.
In the super SIRI-Turing, which is actually a system dedicated to Xu Xiaodong's own AI, connecting all the virtual and realistic data related to Xu Xiaodong, he meet the sudden intrusion of Lei Chuxia.
Lei Chuxia is a sweet and energetic girl, because of memory loss, she and Xu Xiaodong know each other from mutual misunderstanding to mutual understanding, and fall in love with each other.