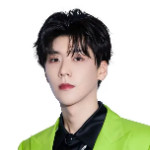 Wang Bowen dramas, movies, and TV shows list contains the best TV series, films of Wang Bowen and the ongoing and upcoming shows. The list will be updated continuously, bookmark this list to get the latest tv shows of Wang Bowen.
Wang Bowen Dramas List
2022-01-12

#1

Urban, Romance, Life

Wang Bowen, Li Mi Er

Qu Mo, a young girl, has just embarked on her entrepreneurial journey to pursue her dream in life, but she has been hindered by the withdrawal of her best friend Cao Yaoyin, the closure of her online store, and the breakup with her boyfriend Pei Jing. At this time, the hidden rich boy and dessert chef Gao Ziyi, whom she met by chance on the eve of graduation, has been silently guarding and supporting Qu Mo. Qom regained her strength and decided to enter the workplace to "pursue her dream". With her talent for fashion and hard work, she was able to plan two successful events. At this time, Qu Mo was awakened by Gao Ziyi and resumed her dream of becoming a designer. With the help of Gao Ziyi and other people, she opened a studio on the second floor of the sweet store. Soon after, Gao Ziyi confessed his love and they began a sweet relationship. The famous designer Miyazaki recommends Qu Mo to take part in the designer examination of the Japanese fashion group Kratom. Under Miyazaki's tutelage, Qu Mo's skills soar, but she loses her own design style. At the same time, Qu Mo's father's factory closes down, Gao Ziyi gives up his dream for Qu Mo and returns home to inherit the family business. In the end, Qu Mo reopens the factory, creates the "Jia You Ya" brand, and recovers the original design, and Gao Ziyi finally reconciles with his father. Qu Mo and Gao Ziyi accompanied and encouraged each other, never forgetting the original intention to adhere to the ideal, harvesting sweet love and sincere friendship, they will continue to move forward hand in hand towards their respective dreams.

2021-07-19

#2

Urban, Romance, Friendship

Zhou Yutong, Ren Suxi, Sun Qian

Qiao Xichen, who has been smart and motivated since childhood. She studied hard all the way and was admitted to the College in Beijing and later she worked in Beijing. She worked diligently and pragmatically and lived a good life. The sudden death of her best friend, Hu Jingjing, shattered her peaceful life. Qiao Xichen faced the loss of Hu Jingjing together with her best friend Xu Yan and Hu Jingjing's cousin Ji Nanjia and continued to live with her memory of Hu Jingjing. Qiao Xichen's company parachuted in the leader Jian Yifan and announced layoffs. While the project she was in charge of had a sudden situation. With her own efforts and the help of her colleagues, she got through it and got together with Jian Yifan. The former boss returned, Qiao Xichen was transferred from the core position, she was not anxious, did her job well, but also found a new career direction. Ji Nanjia's company had an operational crisis due to changes in market demand, she searched for new business opportunities from her life and went to a new peak in her career while gaining true love. Xu Yan stayed in Beijing for her local boyfriend but broke up with him due to differences in consumer attitudes. She eventually waked up and gave up her pursuit of glitz and glamour to find her true value in life. All of them understood the meaning of optimism and hard work and move on to a new life.

2019-10-23

#3

Urban, Youth, Romance

Lai Guanlin, Zhao Jinmai

Xia Miaomiao, is an ordinary girl who is not attractive in class. She has dark skin, wears near-sighted glasses, which are as thick as the bottom of a wine bottle, and her grades are barely satisfactory, but she is lively and cheerful and likes to help people with their problems. When she met Liang Younian, who also liked to think about other people, Miao's heart rippled for the first time. Liang Younian gave her the courage to follow her heart, and her youthful impulses became a motivation to move forward. A youthful metamorphosis came as expected.

2017-08-16

#4

Youth, School, Romance

Zhang Xueying, Joseph Zeng, Wang Bowen

Chu Yinyin is a limelight student at an elite school, Xia Er is a student who has no good education and is heavily in debt. The two sisters were adopted separately as children and had never met each other. They switched identities because of the accidental disappearance of Chu Yinyin. Xia Er was taken by a kind-hearted person to Chu Yinyin's house because she looked exactly like the photo on the search notice, and started a life in the elite college as Chu Yinyin. The real Chu Yinyin was stranded at Xia Er'S School due to memory loss and started a new life. The proud Chu Yinyin was not willing to fall into a failure, and she used her strength to ignite the enthusiasm for learning in this school and understood the value of struggle in her new life. Both of them found something missing in their lives in their new lives.
Wang Bowen Movies List
2023-02-17

#1

Sport, Drama

Deng Chao, Sun Li, Timmy Xu

In the early 1990s, China's men's table tennis team suffered repeated losses to the powerful Swedish team, failing to win the team championship in three consecutive world championships and hitting rock bottom. A new coaching team led by Cai Zhenhua was entrusted with the task of completely transforming the Chinese men's table tennis team, with the goal of challenging for the championship again at the 1995 Tianjin World Table Tennis Championships. At the selection meeting for the new national men's table tennis team coach, Cai Zhenhua made a bold statement: "Two years, not ten years, and not a transition. I believe we can regain the Swaythling Cup in two years." Not only was the new coach controversial, but the new "Five Tigers" of the national men's table tennis team were also dubbed "the wounded and the blind" (Ma Wenhao and Ding Feng), "the small" (Liu Guoliang and Kong Shuai), and "the old" (Wang Tao). Under Cai Zhenhua's leadership, this underestimated team was formed and then faced the daunting task of fulfilling the seemingly impossible promise in just two years. However, they managed to turn things around and achieve their goal.

2022-08-04

#2

Youth, Romance

Li Wenhan, Xu Ruohan

Yu Jiaoyang, who has always been mocked by classmates as a "garbage can," met Zhou Can, the "moonlight" of her youth. In the eight-year-long love affair, moments of happiness and sweetness were captured in time. Yu Jiaoyang dared to love and never regretted it, always working tirelessly for their future. All she wanted was to become Zhou Can's bride one day. Finally, on the day of Zhou Can's wedding, Yujiaoyang appeared as promised.
Related Posts