A Little Thing Called First Love – Edward Lai Guanlin, Angel Zhao
A Little Thing Called First Love is an urban youth drama directed by Qi Xiaohui and starring Edward Lai Guanlin, Angel Zhao Jinmai, Chai Wei, Wang Runze, and Wang Bowen.

The drama tells a story of mutual achievement and progress based on the love between Liang Younian and Xia Miao Miao.
Details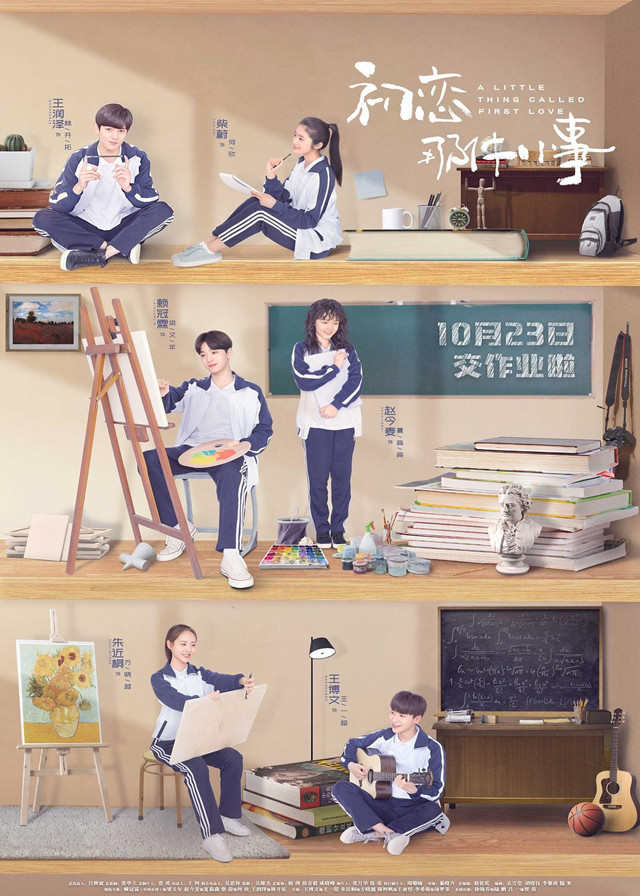 English Title: A Little Thing Called First Love
Chinese Title: 初恋那件小事
Genre: Urban, Youth, Romance
Tag: High School to College, Student, First Love, Smart Male Lead, Love Triangle, Coming of Age
Episodes: 36
Duration: 38 min.
Director: Qi Xiaohui
Writer: Zhao Qianqian
Producer: Wang Ke, Zhang Yuehua
Product Company: MANGO ENTERTRAINMENT, JRBO FILM
Released Date: 2019-10-23
Broadcast Website: Netfilx, MGTV, KUKAN, Prime Video, Viki
Cast
Synopsis
Xia Miaomiao, is an ordinary girl who is not attractive in class. She has dark skin, wears near-sighted glasses, which are as thick as the bottom of a wine bottle, and her grades are barely satisfactory, but she is lively and cheerful and likes to help people with their problems.
When she met Liang Younian, who also liked to think about other people, Miao's heart rippled for the first time. Liang Younian gave her the courage to follow her heart, and her youthful impulses became a motivation to move forward.
A youthful metamorphosis came as expected.
Reviews
You May Also Like
Related Posts