Remembrance of Things Past – Zhou Yutong, Sun Qian, Bai Yufan
Remembrance of Things Past is an urban drama directed by Li Mo, led by Zhou Yutong, Sun Qian and Bai Yufan, co-starring Ma Sichao, Dai Yunfan, Jin Jing, and Tai Le, with a special appearance by Ren Suxi.

A group of strangers growing up in a small city, experienced various trials of life, career, and relationship in the drift of the metropolis.
Details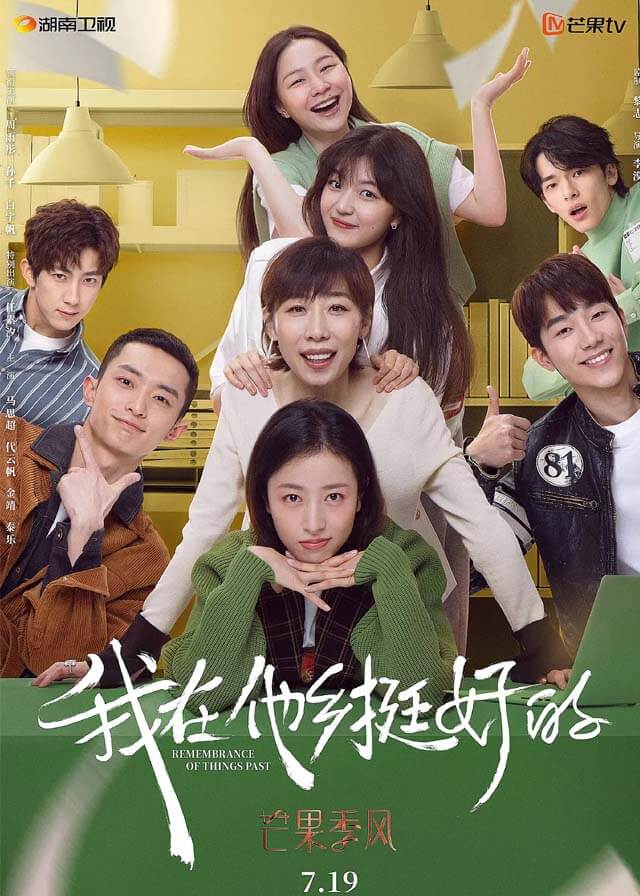 English Title: Remembrance of Things Past
Chinese Title: 我在他乡挺好的
Genre: Urban, Romance, Friendship, Life
Tag: Sismance, Strong Female Lead, Suicide, Multiple Couples, Older Woman/Younger Man, Smart Female Lead
Episodes: 12
Duration: 70 min.
Director: Li Mo
Writer: Guo Shuang, Sun Qijun
Producer: Zhang Huali, Gong Zhengwen
Product Company: MGTV, MONGO EXCELLENT MEDIA, WAXTIMES
Released Date: 2021-07-19
Watch On: MGTV, MGTV Drama Channel
Cast
Synopsis
Qiao Xichen, who has been smart and motivated since childhood. She studied hard all the way and was admitted to the College in Beijing and later she worked in Beijing. She worked diligently and pragmatically and lived a good life.
The sudden death of her best friend, Hu Jingjing, shattered her peaceful life. Qiao Xichen faced the loss of Hu Jingjing together with her best friend Xu Yan and Hu Jingjing's cousin Ji Nanjia and continued to live with her memory of Hu Jingjing.
Qiao Xichen's company parachuted in the leader Jian Yifan and announced layoffs. While the project she was in charge of had a sudden situation. With her own efforts and the help of her colleagues, she got through it and got together with Jian Yifan.
The former boss returned, Qiao Xichen was transferred from the core position, she was not anxious, did her job well, but also found a new career direction.
Ji Nanjia's company had an operational crisis due to changes in market demand, she searched for new business opportunities from her life and went to a new peak in her career while gaining true love.
Xu Yan stayed in Beijing for her local boyfriend but broke up with him due to differences in consumer attitudes. She eventually waked up and gave up her pursuit of glitz and glamour to find her true value in life.
All of them understood the meaning of optimism and hard work and move on to a new life.
Reviews
You May Also Like
Related Posts