Live For Real – Dilraba Dilmurat, Wang Yibo
Live For Real is a romantic mini film directed by Qin Xiaozhen, starring Dilraba Dilmurat and Wang Yibo.
Details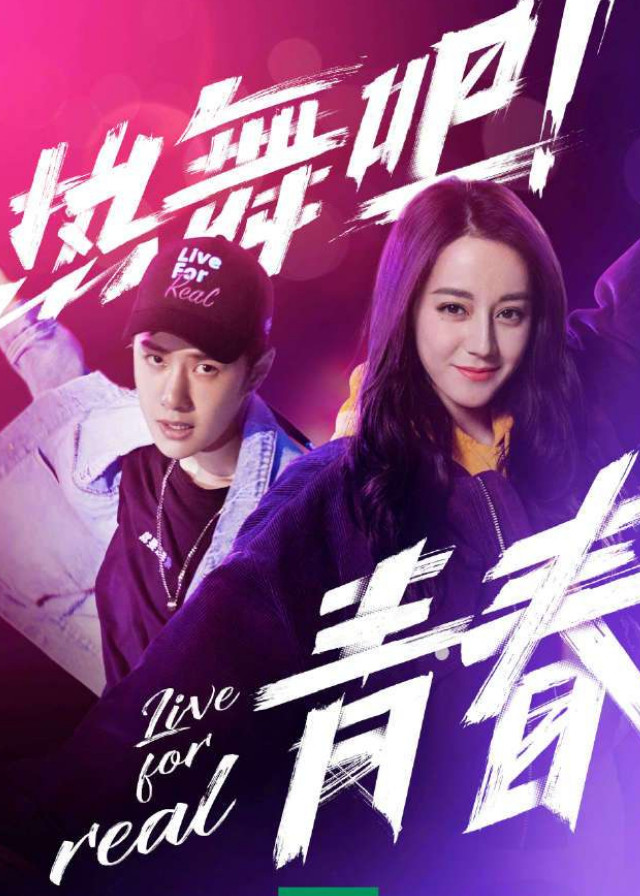 English Title: Live For Real
Chinese Title: 热舞吧!青春
Genre: Youth, Romance
Duration: 15 min.
Director: Qin Xiaozhen
Product Company: OPPO
Released Date: 2018-04-12
Watch On: 腾讯视频
Cast
Synopsis
When Lin Jin, a young man who loves dancing, is struck by reality and plans to give up on his dream, he accidentally meets a "mobile phone person" named Xiao Zi.
With Xiao Zi's encouragement and companionship, Lin Jin finds the courage to face the difficulties and challenges and gradually recovers himself, finally standing on the dazzling stage to realize his dream of street dance.
Reviews
Related Posts
Is Xiao Zhan and Wang Yibo's Relationship Getting Worse?

Does Dilraba Dilmurat have a Boyfriend? Secret Marriage Rumor Troubled Her Much

Yang Yang, Dilraba: Is It Possible For them To Be In A Relationship In Reality?

Vin Zhang Binbin's Rumored Girlfriend, Who Is His Ideal Type?

Wang Yibo is Once Again Rumored to be in Love, The Girl is Emily Qi Meihe

Wang Yibo's Ideal Type - How To Be Yibo's Girlfriend

Luo Yunxi and Dilraba His Favorite Actress on the same stage

Dilraba Dilmurat Photos

Wang Yibo Photos

Who is Emily Qi Meihe? Is Wang Yibo Chaseing After Her?

Will Johnny Huang And Dilraba Declare Together After The Spring Festival Gala

How is Wang Yibo, Cheng Xiao's Relationship, Will They Be In Love?

Dilraba Dilmurat Dramas, Movies, and TV Shows List

Wang Yibo Dramas, Movies, and TV Shows List

Wang Yibo Xiao Zhan's Controversial Interactions - Another Infighting Between "Bojun Yixiao"?

Dilraba and Johnny Huang were suspected of being in love, fans asked the studio to disprove the rumor.

Wang Yibo's 70 Quotes

Xiao Zhan Ranked 1st, Wang Yibo 2rd - The Most Popular Chinese Actor in Thailand

Yang Yang, Dilraba: The Wedding Scene Of "Jing Tu CP" Was Exposed In Advance.

Dilraba, Leo Wu Lei Playing A Couple In "The Long Ballad" Led A Hot Discussion On The Net.