One and Only – Huang Bo, Wang Yibo
One and Only is a youth comedy film directed by Da Peng, led by Huang Bo and Wang Yibo, co-starring Liu Mintao, Yue Yunpeng and Xiao Shenyang.
The film tells the story of Chen Shuo, who holds on to his dream in the face of adversity and meets his life "talent scout" Ding Lei by chance. After several obstacles and difficulties, they lead their team to break through the obstacles and eventually run towards a common goal.
Details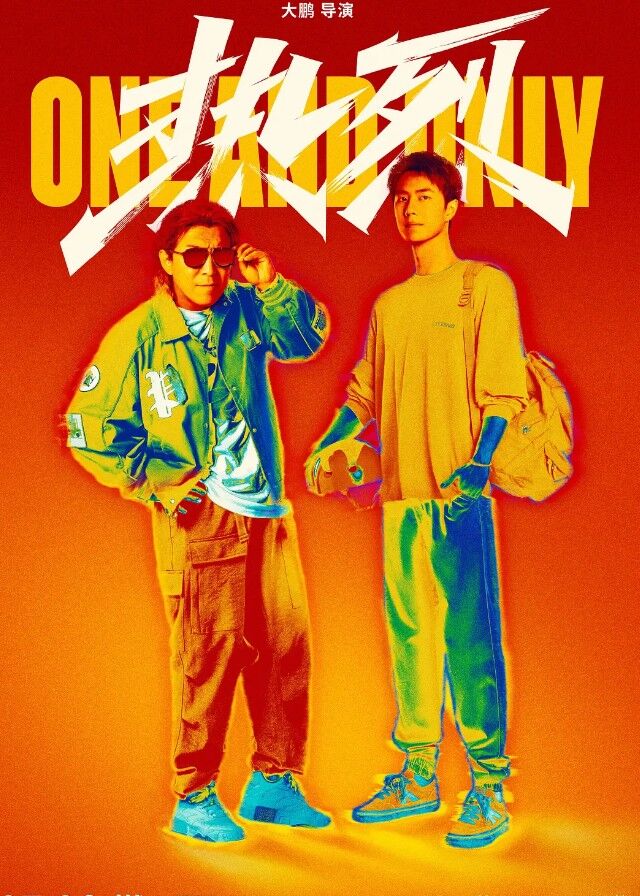 English Title: One and Only
Chinese Title: 热烈
Genre: Youth, Comedy, Drama
Duration: 124 min.
Director: Da Peng
Writer: Su Biao, Da Peng
Producer: Chen Zhixi
Released Date: 2023-07-28
Watch On: –
Cast
Synopsis
Ding Lei, a street dance veteran, meets Chen Shuo, a young man who performs in the street.
Ding Lei lures Chen Shuo to join his own dance troupe.
The troupe is full of talented dancers with different personalities, who "clash" with Chen Shuo in different ways and have a lot of laughs.
Chen Shuo is eager to follow his dream and is looking forward to his chance to be on stage, but finds out that Ding Lei has invited him for another purpose.
As both Ding Lei and Chen Shuo face one heavy blow after another, will they be able to turn the tide against the odds and fight back against their problems?
Reviews
Related Posts
Is Xiao Zhan and Wang Yibo's Relationship Getting Worse?

Wang Yibo is Once Again Rumored to be in Love, The Girl is Emily Qi Meihe

Wang Yibo's Ideal Type - How To Be Yibo's Girlfriend

Who is Emily Qi Meihe? Is Wang Yibo Chaseing After Her?

How is Wang Yibo, Cheng Xiao's Relationship, Will They Be In Love?

Wang Yibo Xiao Zhan's Controversial Interactions - Another Infighting Between "Bojun Yixiao"?

Wang Yibo's 70 Quotes

Wang Yibo Photos

Xiao Zhan Ranked 1st, Wang Yibo 2rd - The Most Popular Chinese Actor in Thailand

Xiao Zhan And Wang Yibo Become Competitor, "Douluo Continent" and The Legend of Fei" May Be Aired at The Same Period

Wang Yibo's web drama "My Strange Friend" was aired, it's really laughable

Wang Yibo Agency Denied The Relationship With Li Zixuan

Huang Bo Dramas, Movies, and TV Shows List

Wang Yibo Dramas, Movies, and TV Shows List

Zanilia Zhao Liying And Wang Yibo's Second Coopertion Rumor Led To Fan's Boycott

Studio Denied Li Zixuan's Dating Rumors, The Boy Is Not Wang Yibo

Wang Yibo's "Legend Of Fei" Was Aired, Xie Yun is so charming that even CCTV comes to support!

Wang Yibo's new drama "Luoyang" was announced, Huang Xuan is the leading role

Wang Yibo Released New Song "Youth Comes In Time"

The Fans of Wang Yibo And Cai Xukun Are Quarreling. Top Popular Idols Have More Matter Of Right And Rrong