Jade Dynasty – Xiao Zhan, Li Qin
Jade Dynasty is a historical fantasy film directed by Cheng Xiaodong, led by Xiao Zhan, Li Qin, and Meng Meiqi, with Tang Yixin in a special appearance.
The film is based on Xiao Ding's novel of the same name and tells the story of an ordinary boy, Zhang Xiaofan, who enters the Qingyun Sect after the tragedy in the Cao Miao Village and by chance acquires a magic weapon, the Burning Stick, which leads to a hidden struggle between good and evil.
Details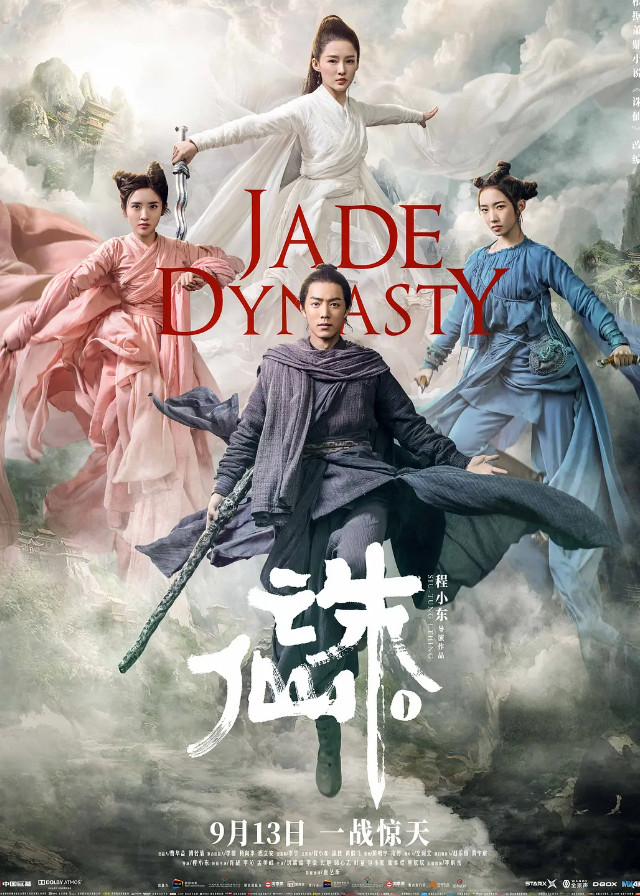 Cast
Synopsis
When his parents are killed in the Cao Miao Village, Zhang Xiaofan is accepted as a disciple by the Qing Yun Sect's Da Zhu Feng.
By chance, he acquires the Tian Yin technique of the Buddhist Sect and accidentally obtains the magic weapon of the Demon Sect, the Burning Stick, which at the same time puts him in a great crisis.
The discovery of the magic weapon and the intertwining of his destiny with Lu Xueqi, Bi Yao, and Tian Ling'er all make his simple life path full of uncertainties.
This is the story of a brave man's journey against his fate.
Reviews
You May Also Like
Related Posts
What's Xiao Zhan and Li Qin Relationship?

Is Xiao Zhan and Wang Yibo's Relationship Getting Worse?

What A Pity Of Xiao Zhan And His Girlfriend In College

What's Allen Deng Lun and Li Qin's Relationship? The Wedding Has Been In Preparation?

Does Sweet Li Qin Have A Boyfriend? She Has Many Dating rumors

Fans Worry Xiao Zhan And Ren Min Will Fall In Love Because Of "The Longest Promise"

Wang Yibo Xiao Zhan's Controversial Interactions - Another Infighting Between "Bojun Yixiao"?

Li Qin Photos

Xiao Zhan Photos

Xiao Zhan's Ideal Type Is Disclosed. Do You Meet?

How Is the Relationship Between Xiao Zhan, Yang Zi?

Did X NINE Disband? Xiao Zhan, Xia Zhiguang are going their own way.

Meng Meiqi Dramas, Movies, and TV Shows List

Li Qin Dramas, Movies, and TV Shows List

Xiao Zhan Dramas, Movies, and TV Shows List

Xiao Zhan Ranked 1st, Wang Yibo 2rd - The Most Popular Chinese Actor in Thailand

Xiao Zhan Party Denied Rumors of Dating, Getting Married And Having A Baby Secretly.

Li Qin, Johnny Huang Jingyu Had A Love-Hate Relationship In "My Dear Guardian"

Xiao Zhan, Yang Zi: "The Oath of Love" Will Be Delayed-Release? HunanTV Confirmed It

Xiao Zhan Won The Most Handsome Man of 2020