Reading Class – Song Zu'er, Neo Hou
Reading Class is an urban romantic drama directed by Shen Xiaohai, led by Song Zu'er and Hou Minghao, co-starring Sun Jian and Chen Bing.
Details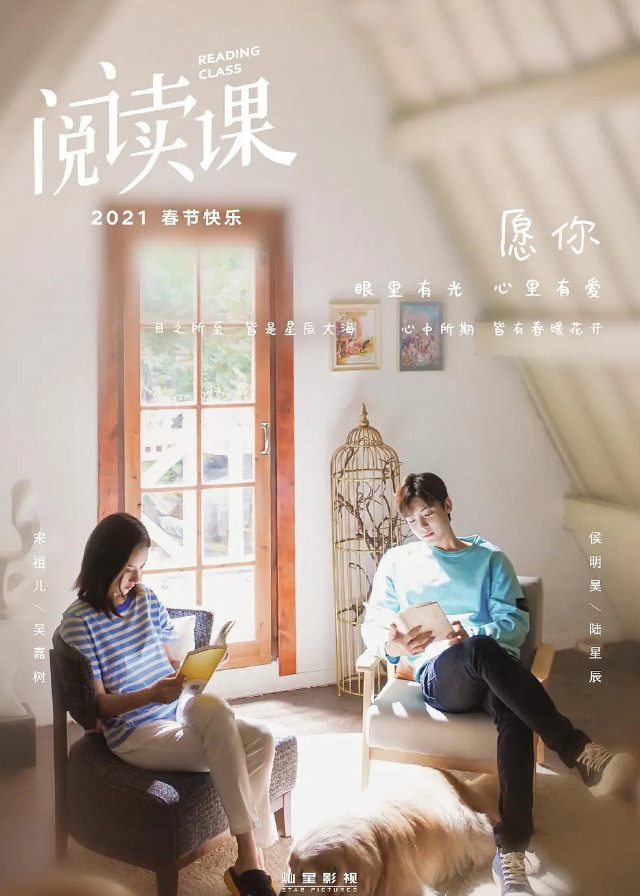 Cast
Synopsis
Wu Jiashu is a literary girl. Lu Xingchen is an uneducated star who wants to maintain his "scholar-lord" persona. They accidentally form a contract: Jiashu secretly helps Xingchen with his lessons for the cultural reality show "Reading Class", while Xingchen helps her pay off her debts to keep her ancestral bookstore.
In eleven different themed reading classes, they approach books, both ancient and modern, to uncover the life stories behind the texts.
Jiashu helps Xingchen to overcome his father's abandonment of him and helps him to clear up his misunderstanding with his best friend and regain his friendship.
Xingchen also helps Jiashu to overcome the loss of a close family member, and they helped others to solve a number of life problems through the "Reading Class".
They go from disliking each other to having mutual affection for each other through reading.
When the relationship is deepen, Xingchen is framed and plunged into a low point in his life, and Jiashu helps him face the public and win back his trust, eventually landing a coveted film audition.
Through this journey of reading, they overcome difficulties together and are transformed by the books while gaining love and dreams.
Reviews
You May Also Like
Related Posts