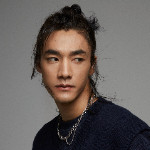 Ci Sha dramas, movies, and TV shows list contains the best TV series, films of Ci Sha and the ongoing and upcoming shows. The list will be updated continuously, bookmark this list to get the latest tv shows of Ci Sha.
Ci Sha Dramas List
TBA

#1

Historical, Romance, Drama

Zhang Wanyi, Ren Min

Luo Yining, a daughter of the Luo family who grew up in a separate mansion, was never bound by strict rules and customs. She couldn't bear to see the bullying faced by "Third Brother" Luo Shenyuan and extended her help multiple times. Gradually, she discovered that Luo Shenyuan, despite appearing down and out, was actually talented in both literature and martial arts. Having suffered from emotional pain, Luo Yining no longer wanted to be confined to the mansion or controlled by others. She aspired to break free from old norms and use her own strengths to open a shop and become independent. In the dire circumstances of the Luo family, Luo Shenyuan, who had been seeking the truth behind his mentor's false accusation, tragically passed away. He had always been on the quest for justice. Grateful for the warmth that Luo Yining brought to his life, Luo Shenyuan wholeheartedly supported her when she faced difficulties in her business venture. Luo Yining also gradually understood the significance of the mentor to Luo Shenyuan. As their relationship deepened, love blossomed between them. With Luo Shenyuan's help, Luo Yining not only brought the culprit who harmed her birth mother to justice but also managed her shop with great efficiency. Encouraged by Yining, Luo Shenyuan participated in the imperial examinations and emerged as the top scholar, uncovering the truth behind the past injustice. In the end, the two successfully cleared their mentor's name, brought the mastermind to justice, and embarked on a worry-free and peaceful life together.

TBA

#2

Historical, Romance

Jiang Yiyi, Ao Ziyi

Mo Yueying is a straightforward girl with a particular fondness for good wine. Hua Wuyou is a talented winemaker. When they meet, they have a series of hilarious stories over wine. In the course of their time together, they gradually open their hearts and accept each other, gaining a beautiful love.

2023-07-02

#3

Historical, Romance, Fantasy

Xiao Zhan, Ren Min

The aloof prince Kongsang, Shi Ying, and the righteous princess of the Chi Zu, Zhu Yan, had predestination in their life. By mistake, they become masters and apprentices for three years. Shi Ying fell in love with Zhu Yan from the first moment he saw her. When Zhu Yan was thirteen years old, Shi Ying sent Zhu Yan off Jiuyi Mountain and gave her the Jade Bone, the bride price of successive Emperors of Khongsang. When the evil raised, Kongsang is in danger. Shi Ying mistakenly thought that Zhi Yuan who grew up with Zhu Yan was the sea emperor, so he sealed Zhi Yuan. This led to a battle between Shi Ying and Zhu Yan, Shi Ying was killed by Zhu Yan voluntarily. Zhu Yan stabbed the Jade Bone to Shi Ying. A saying turned out to be a prophecy. However, the fate has changed as early as the day it was spied on…

2023-06-02

#4

Urban, Romance, Rescue

William Chan, Zhang Ruonan

Ten years ago, Xu Lai was trapped in an earthquake. She was rescued by fireman Jin Shichuan and his rescue dog, Zhui Feng. Ten years later, Xu Lai returns to China as a journalist and international dog trainer and meets Jin Shichuan at the rescue scene. Jin Shichuan not only fails to recognize Xu Lai but also misunderstands her as an unscrupulous journalist. But Xu Lai ignores the misunderstanding and does justice to the rescue team. When the rescue dog team is formed, Xu Lai becomes Jin's partner as an international dog trainer and conquers the crowd with her professional skills. She even sends her dog Ping An to Jin Shichuang to lead him out of the shadows of his former dog, Zhui Feng. As journalists and firefighters, they are always on the front line of danger, and as they work together with each other during emergencies, they are constantly testing dangerous, and their relationship gradually warms up. As they are bidding farewell to their ex-mates, a serious fire breaks out and Jin is trapped in the fire to save his ex-brother, but this time it is Xu Lai who finds Jin together with "Ping An". They finally become a couple.

2023-03-28

#5

Historical, Wuxia, Action

Zhang Yunlong, Chen Ruoxuan

In the third year of the Jianwen era, Wang Kegong from Jinan brought his wealth to Nanjing. Li Wu, a small thief from Ji'e Lane, stole the name card of Li Dongfang, a commander of the Imperial Guards, and sneaked into Wang Kegong's mansion with the dream of stealing treasures and becoming rich overnight. However, there were hidden currents in Kegong's mansion, and Li Wu was forced into a struggle over the Yuming Lock, which related to weapons from the previous dynasty. Li Wu, who was originally an outsider, became the owner of the Yuming Lock and was caught in the center of the vortex. As a child, Song Zhen, who rescued Li Wu from prison, has now become a member of the Imperial Guards, and he and Li Wu are colleagues who do not recognize each other. Shu Tang, a girl who was once imprisoned with Li Wu, has become an assassin and spy, and she and Li Wu have become a spy couple, working together to complete their missions. The darkness and cruelty of the political struggles put their relationships to the test. When the moment of change of the dynasty arrives, all the battles and unsolved mysteries will come to an end.

2022-03-17

#6

Historical, Fantasy, Romance

Dilraba Dilmurat, Ren Jialun

Shunde fairy hunted a merman. She sent it to the valley of flowers to seek people to train it. Shunde fairy has three wishes: the first wish is to train the merman to speak human language and submit to the fairy; the second wish is to make the merman tail off and never return to the sea; the third wish is to ask the merman to offer beads, never rebel. Ji Yunhe is the most powerful demon master in the Valley of Flowers, but she was fascinated by the merman. Then the story unfolded.

2021-09-06

#7

Urban, Romance

Ren Jialun, Bai Lu

Shiyi is one of the top dubbers in the industry. She is gentle and low-key. One day she encounters Zhou Shengchen at the airport, an elegant returnee, chemistry professor. They are impressed by each other. To save the declining purple clay teapots factory, Zhou Shengchen agrees to get engaged and take over the business. He declines the family arrangement and proposes the engagement to Shiyi. Shiyi is already in love with him, so she agreed happily. As they get along, a tacit understanding develops between them. Their hearts get closer. To revitalize the purple clay pot craft in his hometown, Zhou Shengchen has a huge disagreement with his elders over his business philosophy. Faced with the dilemma of family and business, he is fortunate to have Shiyi by his side, giving him the most solid support and encouragement. After the event, their love for each other grows even stronger. However, to save Zhou Shengchen, Shiyi was framed by a traitor and was seriously injured and in a coma. Zhou Shengchen temporarily leaves his career to take care of his wife. Eventually, he wakes Shiyi up. They promise to stay together for the rest of their lives.
Ci Sha Movies List
2023-07-20

#1

Historical, Fantasy, War

Christian Rand Phillips, Li Xuejian, Huang Bo

Yin Shou, king of the Shang Dynasty, colludes with the fox demon Daji to bring about the wrath of heaven. Jiang Ziya, an immortal from Kunlun, comes down from the mountain with the "Creation of The Gods" to search for a common master to save the people of the world. Ji Fa, the son of the Marquis of Xibo, gradually discovers the true nature of Yin Shou and rebels against Zhao Ge. As the forces of the world are stirred up, the first signs of change emerge!

2021-07-01

#2

Drama, War, Political

Huang Xuan, Ni Ni, Wang Renjun

In 1921, Shanghai was a city with a number of Concessions and a tense situation. Thirteen young men from all over the country, with an average age of 28, set out from the plight of a nation in peril, turning their youthful ideals into a belief in saving the country and the people and seeking the truth. They gathered in Shanghai, breakthrough the monitoring and tracking of complex international forces. Under the leadership of Chen Duxiu and Li Dazhao, the first national congress of the Chinese Communist Party was held in Shanghai on July 23, 1921, announcing the official establishment of the party that would change the future destiny of hundreds of millions of people. Since then, a new chapter in Chinese history has been opened.
Related Posts