Pledge of Allegiance – Zhang Yunlong, Chen Ruoxuan
Pledge of Allegiance is a historical wuxia spy drama directed by Li Yi and Cao Hua, led by Zhang Yunlong and Chen Ruoxuan, with Sun Yi, Ma Yujie, and Ci Sha in special appearances, co-starring Yang Yi and Yin Zhusheng.
The drama is based on the film series of the same name "绣春刀 / Brotherhood of Blades" directed by Lu Yang and tells the Jianghu story of two youths who work together to overcome the difficulties in their lives.
Details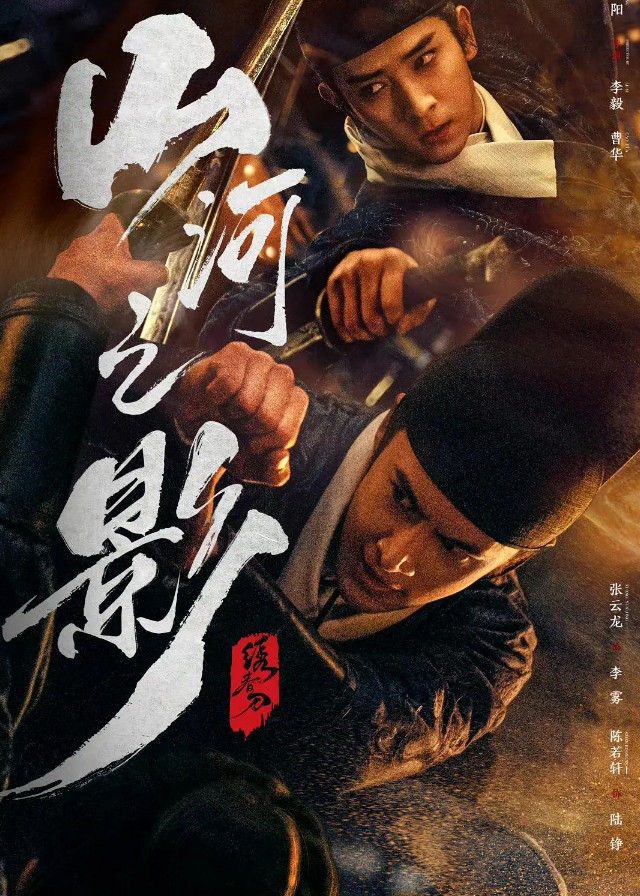 English Title: Pledge of Allegiance
Chinese Title: 山河之影, 绣春刀·山河之影
Genre: Historical, Wuxia, Action, Suspense, Thriller, Adventure, Romance
Tag: Investigation, Lying, Thief Male Lead, Spy Male Lead, Martial Arts
Episodes: 24
Duration: 45 min.
Director: Li Yi, Cao Hua
Writer: Li Yi, Xu Yiliang, Yuan Manxiao, Yan Yuqian, Ying Zhinan, Hu Ting
Producer: Dai Ying, Zhang Ning, Du Xiangyu, Jiang Xiaochong, Zhang Xiyi
Product Company: iQIYI
Released Date: 2023-03-28
Broadcast Website: iQIYI, 爱奇艺
Cast
Synopsis
In the third year of the Jianwen era, Wang Kegong from Jinan brought his wealth to Nanjing. Li Wu, a small thief from Ji'e Lane, stole the name card of Li Dongfang, a commander of the Imperial Guards, and sneaked into Wang Kegong's mansion with the dream of stealing treasures and becoming rich overnight.
However, there were hidden currents in Kegong's mansion, and Li Wu was forced into a struggle over the Yuming Lock, which related to weapons from the previous dynasty.
Li Wu, who was originally an outsider, became the owner of the Yuming Lock and was caught in the center of the vortex.
As a child, Song Zhen, who rescued Li Wu from prison, has now become a member of the Imperial Guards, and he and Li Wu are colleagues who do not recognize each other.
Shu Tang, a girl who was once imprisoned with Li Wu, has become an assassin and spy, and she and Li Wu have become a spy couple, working together to complete their missions.
The darkness and cruelty of the political struggles put their relationships to the test. When the moment of change of the dynasty arrives, all the battles and unsolved mysteries will come to an end.
Reviews
You May Also Like
Related Posts