Over Again – Neo Hou, Peng Yuchang, Gai Yuexi
Over Again is a youthful fantasy film directed by Hua Ming, starring Neo Hou, Peng Yuchang and Gai Yuexi.
The film tells the fantastical story of three friends, Gao Silin, Zhang Ziyang and Guo Sijia, on their way to grow up.
Details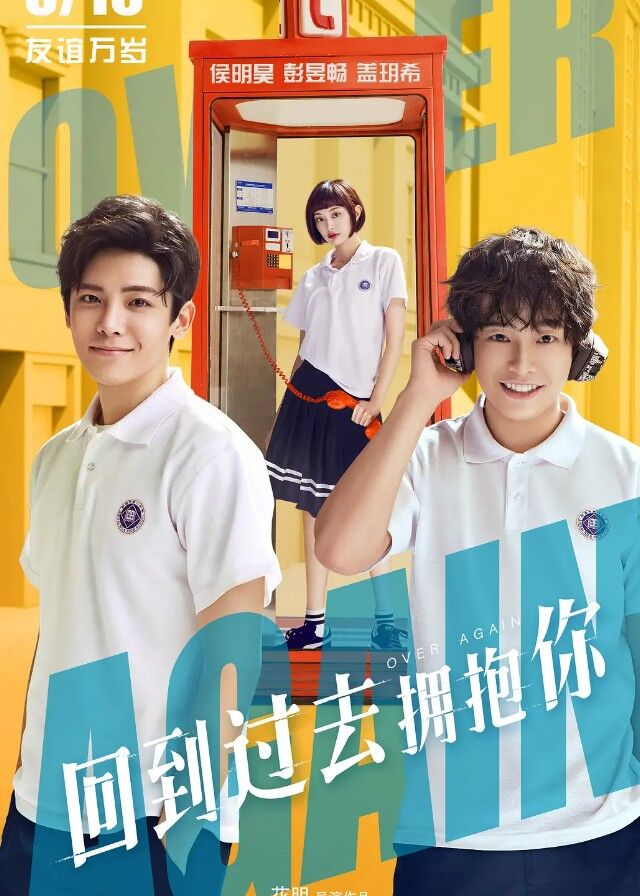 English Title: Over Again
Chinese Title: 回到过去拥抱你
Genre: Youth, Drama, Fantasy, Friendship, Romance
Duration: 91 min.
Director: Hua Ming
Writer: Hua Ming
Producer: Peng Huaiyi, Li Chenglong Wen Yibai, Guo Bin
Released Date: 2019-07-26
Broadcast Website: Huashi.tv, Fresh Drama
Cast
Synopsis
Gaosilin, Zhang Ziyang, and Guo Sijia are three close friends who grew up together since childhood, despite their contrasting personalities. Due to a misunderstanding and one person's stubborn choice, a friend tragically died.
However, to rectify the regret, the remaining two friends exhaust every effort to travel back in time in a desperate attempt to save their friend. Through a series of extraordinary time leaps, the three of them create unforgettable memories of their youth. Like most teenagers, they are impulsive, direct, and disregard the consequences, but when it comes to friendship, they are dedicated and courageous.
Reviews
You May Also Like
Related Posts