Time and Him are Just Right – Lu Yuxiao, Wu Junting
Time and Him are Just Right is a youth school drama directed by Chen Ronghui, led by Lu Yuxiao and Wu Junting, co-starring Lu Junjie, Xiao Yu, Dong Zifan, Li Mingxu, and Zhang Hengming, with a special appearance by Hu Jiaxin.
The drama is adapted from Jiang Mutong's novel of the same name and tells the story of a stubborn young girl, Lin Xi, who deliberately approaches a "scheming" super learner, Ji Junxing. In the process of becoming friends, they develop mutual affection for each other and grow up together. They not only gain friendships but also accomplish their respective dreams and realize their self-worth in life.
Details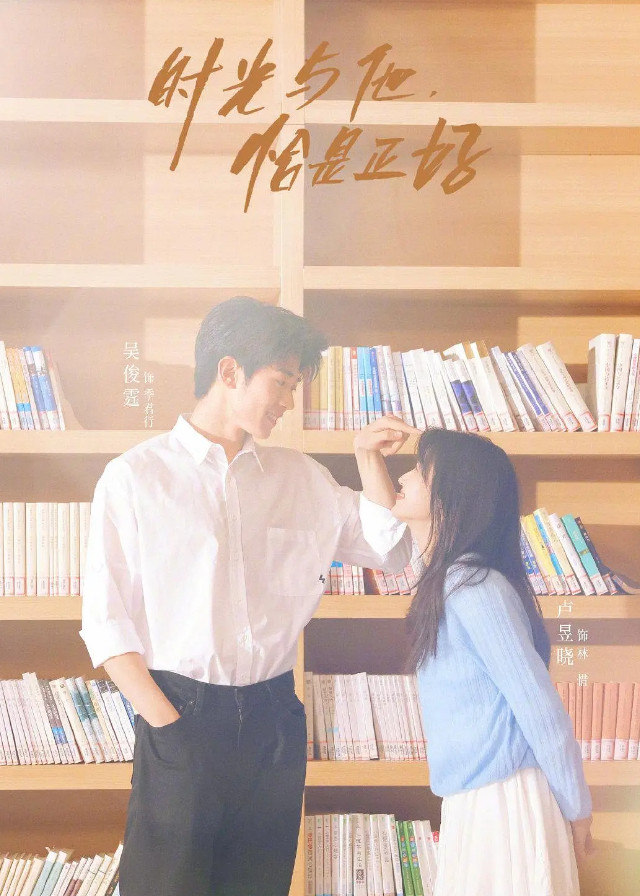 English Title: Time and Him are Just Right
Chinese Title: 时光与他,恰是正好
Genre: Youth, School, Romance, Friendship
Tag: Love Triangle, Nice Male Lead, Multiple Couples, Student, Calm Male Lead, Misunderstanding
Episodes: 24
Duration: 40 min.
Director: Chen Ronghui
Writer: Liu Fei, Liu Chenguang
Product Company: Tencent Penguin Pictures
Released Date: 2022-12-25
Broadcast Website: WeTV
Cast
Synopsis
Recently, there is a rumor that Class One Ji Junxing has a fiancée.
A group of friends who have known the young master since childhood asked jokingly, "A Xing, why are you hiding a fiancée behind our backs?
The young man's eyes narrowed slightly and he spat out four words: None of your business.
The friends immediately got more excited and shouted: "If you don't deny it, then you have one.
At last, in front of them, the calm girl reacted. Her ears were red.
At the national college competition, Lin Xi was caught by a man in a competition uniform, and in full view of everyone, the collar of her black jumper was ripped off, revealing the silver chain she was wearing around her neck and the ring pendant on the chain.
Ji Junxing looked at the ring: you're wearing the ring I gave you, where do you want to run?
Reviews
You May Also Like
Related Posts