Good And Evil – Guo Junchen, Connie Kang
Good And Evil is an immortal drama directed by Huang Chun and starring Guo Junchen, Connie Kang, and Wei Tianhao.

The drama is based on the novel of the same title Wu Yu, tells the story of the king of demons and the unlucky princess to collect the book of memories of the past, the mainline, string several sections of deep love, or obsession, or tragic demon spirit story, and with the task of the hero experienced the love, hate, greed, anger, and dementia of various elves, and finally return to their own emotional world.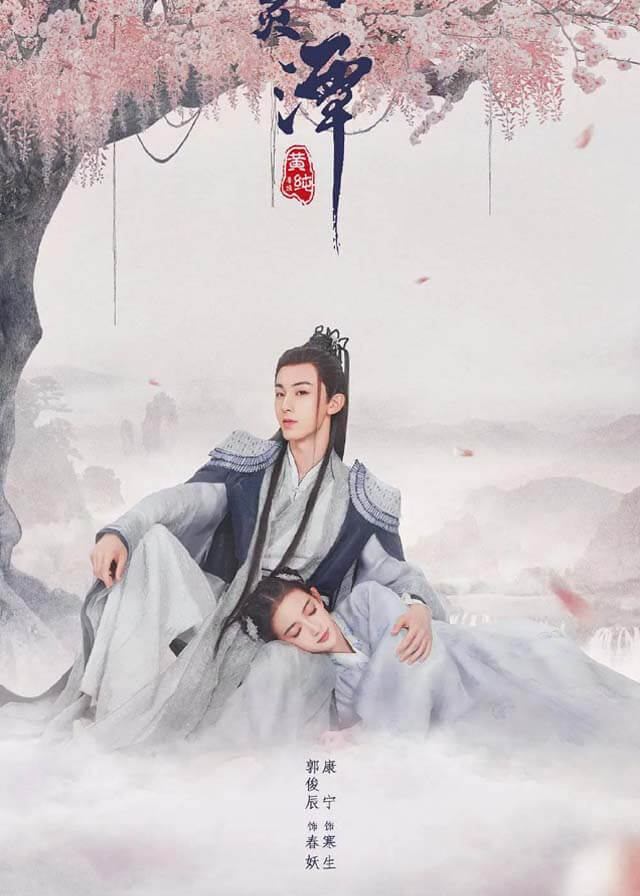 English Title: Good And Evil
Chinese Title: 百灵潭
Genre: Immortal, Romance
Episodes: 30
Duration: 45 min.
Director: Huang Chun
Writer: Mu Jingwen
Product Company: Mango TV, Chen Xing Sheng Shi, Hua Hai Films, TT Voice, Cheng Guo Hou Hou MEDIA , Xing Hang Films
Broadcast Website: MGTV
Released Date: August 22, 2021
CAST

Guo Junchen
as Chun Yao

Connie Kang
as Han Sheng

Vincent Wei as Si Mao

Qu Tianrui as Bu Fan

He Meixuan as Bai Shan

Li Mingjun as Kong Qi
Synopsis
Chun Yao is guarding the Wan Chuan demons originally, due to a mistake was deported, became the king of the demons in the Bai Ling Tan. He had to take Han Sheng, the unlucky princess of the northern land, to start a journey to find the "Su Shu" to avoid the "thousand-year doom".
Han Sheng enters the Bai Ling Tan and accidentally discovers that she is carrying the "Su Shu", which is only available to demons, so she follows the Chun Yao to explore the mystery of "Su Shu", and together they experience a lot and gradually fall in love with the Bai Hua Tan master who is inconsistent and arrogant ……