See You Tomorrow – Bunny Zhang, Zhang Kangle
See You Tomorrow is a romantic drama directed by Liu Mao, starring Zhang Chuhan, Zhang Kangle, Lu Yuxiao, and Xie Xingyang.
Details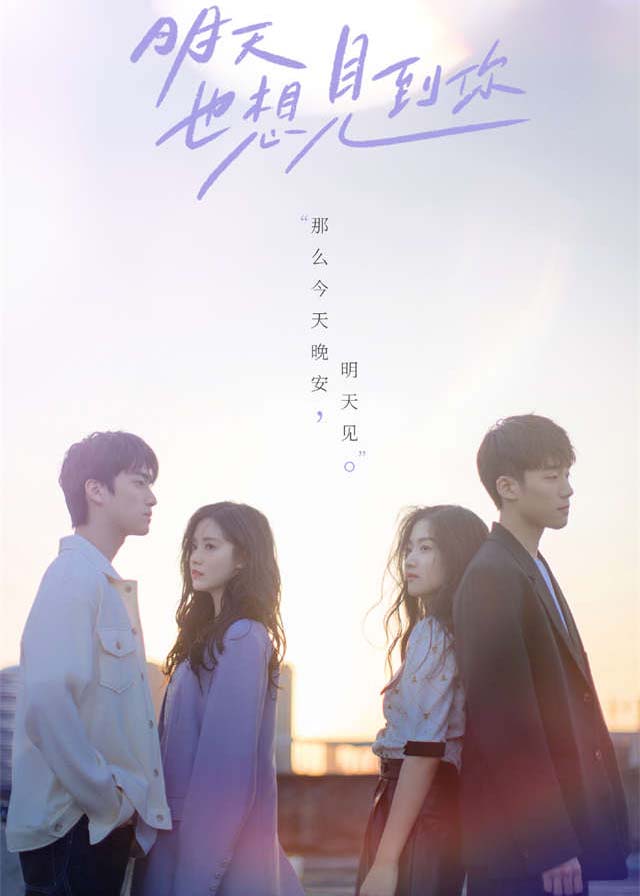 Cast
Synopsis
Ding Liaoliao chose to major in journalism when she was a student because she followed the example of her senior sister Lian Geyao.
After graduation, she became a new writer and director of Jiangxia TV, and worked with the ace anchor Lian Geyao in a livelihood program called "Guang Jiao Jiangxia".
By coincidence, Lian Geyao became the roommate of Ding Liaoliao and her younger brother Ding Man. So Ding Liaoliao started to live with her "idol".
When Ding Liaoliao worked with Dr. Jiang Kan, a doctor of pharmacy, they had a series of unpleasant incidents.
But they went from the dislike each other to getting to know each other.
Ding's enthusiasm, cheerfulness, and optimism slowly impressed the reticent Jiang Kan and made him open his heart. Jiang Kan fell in love with this lovely girl because of Ding's conscientiousness in her work and innate sense of justice.
The sunny and handsome taekwondo coach Ding Man was enjoying a sweet love life with Lian Geyao after a two-way crush.
Reviews
You May Also Like
Related Posts