My Deepest Dream – Li Yitong, Jin Han
My Deepest Dream is an urban fantasy suspenseful and romantic drama directed by Cai Cong and Yu Zhongzhong, starring Li Yitong, Jin Han, Zeng Keni, Wang Zirui, and Wu Jingyi.
The drama is adapted from Ding Mo's suspenseful romantic novel of the same name.
Details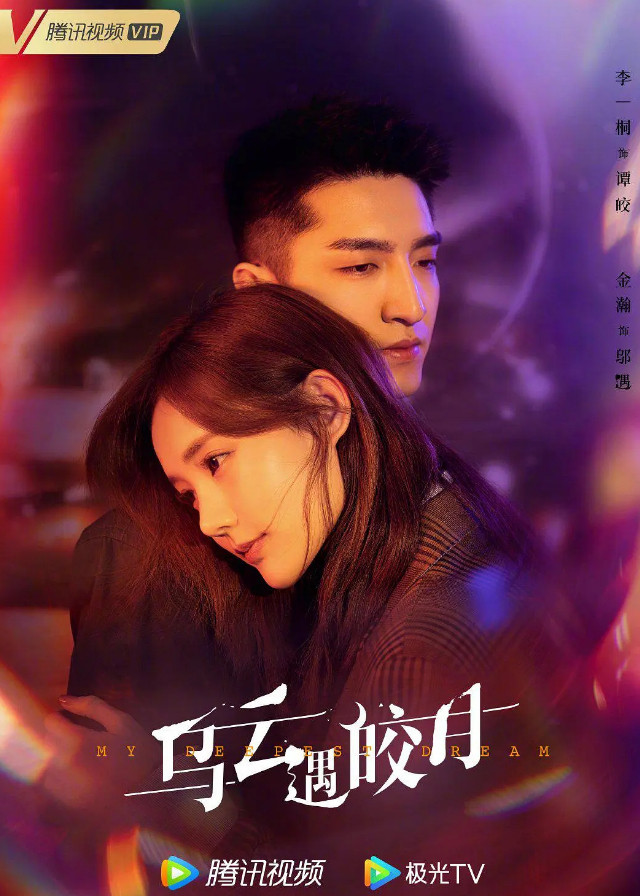 English Title: My Deepest Dream
Chinese Title: 乌云遇皎月
Genre: Urban, Suspense, Fantasy, Romance, Thriller
Tag: Mystery, Investigation, Time Travel, Amnesia, Murder, Crossworlds Traveler
Episodes: 30
Duration: 45 min.
Director: Cai Cong, Yu Zhongzhong
Writer: Ding Mo
Product Company: Tencent Penguin Pictures, LIUBAI ENTERTAINMENT
Released Date: 2022-10-01
Broadcast Website: KUKAN
Cast
Synopsis
Wu Yu and Tan Jiao met on a boat trip. They fell in love at first sight.
After the trip, they both suffer from memory loss of varying degrees, with Wu Yu losing a few days after the trip and Tan Jiao losing nearly a year and a half.
Wu Yu is a well-rounded academic with a promising future, but his life is turned upside down after the trip when his only family members, his mother and sister, are killed.
He gives up his future to find out who is murderer and becomes a car mechanic. Tan Jiao reunites with him when she comes to fix her car. Then they would have a time-travel every half a month...
Reviews
You May Also Like
Related Posts