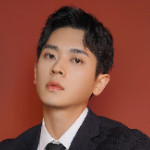 Cheng Lei dramas, movies, and TV shows list contains the best TV series, films of Cheng Lei and the ongoing and upcoming shows. The list will be updated continuously, bookmark this list to get the latest tv shows of Cheng Lei.
Cheng Lei Dramas List
#1

Historical, Romance, Drama

Zhou Ye, Cheng Lei

A female general with a gentle appearance but a strong inner spirit, and a male protagonist general with a cold exterior and internal but with stronger martial prowess. The two join forces to combat deceit, assist the weak, and eliminate external threats.

#2

Historical, Fantasy, Romance

Neo Hou, Chen Duling, Cheng Xiao

It is a fantasy drama adapted from the Classic of Mountains and Seas. The story revolves around a powerful demon who desires death but refuses to passively accept his fate, leading to a rebirth. Several young individuals, brought together by fate, embark on a journey across vast lands and realms in search of passionate love.

#3

Historical, Romance, Suspense

Luo Yunxi, Song Yi

The Yuejiang County Prince suffers from face blindness due to a family change accident and develops a detailed control to identify people. The heroine is a female journeyman doctor with a strange transformation disorder that only the hero can recognize her. After they found out the truth, they investigated the case together and looked for a way to break the transformation.

2023-09-02

#4

Historical, Romance, Wuxia

Esther Yu, Zhang Linghe, Cheng Lei

Gong Ziyu loses his father and brother overnight and becomes the head of the family. But there are many crises. Yun Weishan is a spy lurking by his side. She is torn between getting freedom and getting love.

2023-06-21

#5

Urban, Romance, Drama

Song Yanfei, Gao Hanyu

Dr. Su Jishi, a female geology Ph.D. student, highly values the bond of family due to the absence of parental affection during her childhood. As an adult, she chose to study geology, and in order to protect her loved ones' dreams, she began exploring different disciplines and experiencing different lives. In the process, Su Jishi serendipitously met Mu Xiulun, a young entrepreneur who shares her passion for geology. Although Mu Xiulun is an orphan, his adoptive parents treat him as their own. However, the company managed by Mu Xiulun adheres to traditional thinking, and his innovative ideas are consistently opposed by the senior management, led by his uncle. Progress in the research of new minerals also faces numerous challenges. Yet, Su Jishi always manages to assist Mu Xiulun with her expertise in mineral studies. As they spend time together, Su Jishi and Mu Xiulun gradually enter each other's hearts. They lean on each other, help one another, and heal their souls while advancing the research on new minerals. Together, they embark on a new journey in life.

2022-12-26

#6

Historical, Romance, School

Cheng Lei, Wang Yajia

After entering the academy disguised as a man, Wu Wanwan is involved in a series of hilarious stories with her classmates Tang Wenqi and Qi Shan. They work together to change the unequal distribution of educational resources in ancient times. They are brave enough to confront the ancient notion of inequality. They set up a private school, refusing to discriminate on the basis of their class, and even admitting women to the school without charging any money, just so that everyone could study. Even though there were many obstacles in their way, they overcome them all and eventually everyone was convinced and their approach gradually gained acceptance. They succeeded in incorporating the modern concept of education into the ancient school.

2022-12-15

#7

Suspense, Thriller

Lin Zilin, Huang Tao, Cheng Lei

She is a housewife who has devoted six years of her life to him and has given birth to a daughter but has never been able to wait for marriage. Her mother-in-law's cold violence and her boyfriend's suspected betrayal make her more and more desperate in this cold "home". A mysterious car accident, a strange memory loss, and frequent nightmares make her life more and more chaotic, pushing her into the abyss of helplessness. A glimmer of light in the darkness comes from the warmth of another man. He heals her wounds and takes her into a new world. Just when she thinks her life is finally on the right track, a truth that she cannot accept emerges ......

2022-09-23

#8

Historical, Romance, Fantasy

Ke Ying, Cheng Lei

The daugther of the Prime Minister's House, Shen Qin, does not want to be a tool for her father to maintain political stability. On the eve of her marriage, she uses the location of the makeup artist Shi Qi's sister to coax Shi Qi into a forced face swap in exchange for a new identity. Shi Qi wakes up but find that she has taken on Shen Qin's face and that the man she is marrying is Xiao Hansheng, who she fell in love with at first sight years ago. Shen Qin, who takes on the appearance of Shi Qi, stays with her beloved Lord Ning in a new identity, while Shi Qi marries into the general's house with Shen Qin's face. In daily interactions, Xiao Hansheng gradually discovers that the girl with Shen Qin's face in front of him seems to have a lot of similarities with the girl he could not forget years ago, but her looks are completely different, and Shi Qi's secret is gradually revealed ...... Shen Qin, who is staying with King Ning in her new identity as she wishes, finds that not only has Lord Ning not fallen in love with her, but he often goes looking for Shi Qi, who with her face and has married into the general's house. She doesn't know if Lord Ning regrets abandoning her or if he has fallen in love with the Shi Qi who has her face .....

2021-11-27

#9

Historical, Romance

Zheng Miao, Cheng Lei

Leng Yaozu, the owner of the top business firm in Nan Chu, lost his younger sister during his childhood. In an attempt to fill the void left by his father's lack of family affection, he hired a street-smart girl, Huang Zixuan, to impersonate his sister and win his father's favor. Leng Yaozu came from a prestigious family and excelled in the business world. He had a stern and serious appearance, handling both family matters and business affairs with precision. On the other hand, Huang Zixuan was one of the many "Jing Piao". She came from a rural background and lacked manners, but she managed to force her way into a wealthy family, becoming a young lady of the house. She was clever and money-hungry. The aloof CEO collided with the unrefined "wild card", and although they didn't get along, they had to pretend to be close siblings in public.

2021-08-18

#10

Historical, Romance, Fantasy

Wang Luqing, Cheng Lei

Liang Weiwei became the Emperor, reigning over a harem of three thousand beauties. However, when she re-entered the drama, she discovered that she had become the despised villainous tyrant, and Jing Qing, whom she had always yearned for, was now plotting to overthrow her and take her life. Liang Weiwei tried every means to help Jing Qing regain his memory, but to her surprise, Jing Qing had become a crybaby general who would burst into tears at the drop of a hat. The two of them embarked on a hilarious and sweet harem life filled with chaos. They thought that their sweet romance had finally arrived, but Liang Weiwei still couldn't escape her fate as the "villain must die." How will the crying General Jing Qing save Weiwei? Layer by layer, the mysteries await the audience to unravel one by one.

2021-04-30

#11

Historical, Romance, Comedy

Wang Luqing, Cheng Lei, Shang Sicheng

Liang Weiwei, a girl from the sports department, accidentally entered a hit idol drama starring Jing Qing and became the queen. But she found that she's actually not the main character in the drama at all, she was set to die in three episodes. In order to get rid of the "setting" and stop the cycle of death, Liang Weiwei decided to reverse her fate and become the main female character, competing for the emperor's favor and starting a fantasy bitter-sweet love story with the emperor.

2021-03-22

#12

Urban, Romance, Comedy

Chen Fangtong, Cheng Lei

Intern Song Qiaoxin accidentally discovered that the "airdropped" CEO Bai Jingyu had the characteristics of a Siberian Husky. Bai Jingyu tried every means to catch the female protagonist and sign an agreement, agreeing not to expose each other. In their life together, they experienced conflicts, joys, and warmth. Gradually, the two of them began to like each other and eventually got together.

2019-07-17

#13

Youth, School, Romance

Pan Youcheng, Zhao Zhaoyi, Luo Zheng

He Xiaoqing grew up helping in a social welfare institution, but when she became an adult, she accidentally enrolled in a higher education school with Chinese and foreign partners. While studying hard, Xiaoqing does not forget to work after the course to earn money and keep her parents from worrying. In the process, she encounters a boy named Bi Zhanlang, who attracts her attention, and makes friends with Bi Xiwen and Dongfang Yu. He Xiaoqing's own survival in college is not as smooth as she thought, and there are also differences between classmates because of their different positions, but in those years He Xiaoqing learned a lot of skills, so she is able to solve the crisis skillfully. After some thinking about her future dreams, she realizes that she can help people in welfare institutions to realize their dreams. She lead this group of aspiring friends to find their own direction in life, and also find the love between each other.
Related Posts