Guyuan Imperial College – Cheng Lei, Wang Yajia
Guyuan Imperial College (Gu Yuan Shan Shang You Shu Yuan)is a historical romantic school drama directed by Ren Jiangtao, starring Cheng Lei, Wang Yajia, Chen Huan, and Liu Ximing.
The drama is based on the novel "Niang Zi Zai Shang, Fu Jun Bie Nao / 娘子在上,夫君别闹", which tells the school story of a modern college girl who accidentally time-travels to an ancient school.
Details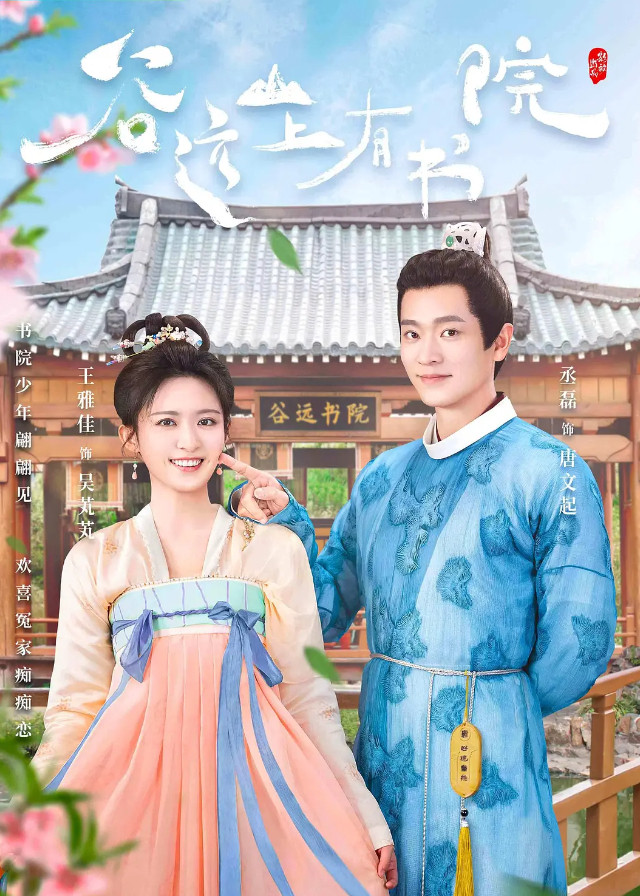 English Title: Guyuan Imperial College
Chinese Title: 谷远山上有书院
Genre: Historical, Romance, School, Fantasy
Episodes: 24
Duration: 10 min.
Director: Ren Jiangtao
Writer: Zhao Tongxin
Released Date: 2022-12-26
Watch On: WeTV
Cast
Synopsis
After entering the academy disguised as a man, Wu Wanwan is involved in a series of hilarious stories with her classmates Tang Wenqi and Qi Shan.
They work together to change the unequal distribution of educational resources in ancient times.
They are brave enough to confront the ancient notion of inequality. They set up a private school, refusing to discriminate on the basis of their class, and even admitting women to the school without charging any money, just so that everyone could study.
Even though there were many obstacles in their way, they overcome them all and eventually everyone was convinced and their approach gradually gained acceptance. They succeeded in incorporating the modern concept of education into the ancient school.
Reviews
You May Also Like
Related Posts