Overlord – Lai Yi, Bai Lu
Overlord is a historical romantic comedy directed by Qiu Yu, led by Bai Lu and Lai Yi, and co-starring Alen Fang Yilun, Xu Muchan, Zhai Zilu, and Hou Peishan.
The drama tells the story of Long Aoyi, the leader of the Qingzhu gang, and Li Qingliu, a business magnate, who go from despising each other to breaking the prejudices of the hierarchy and making a legendary love in Jianghu.
Details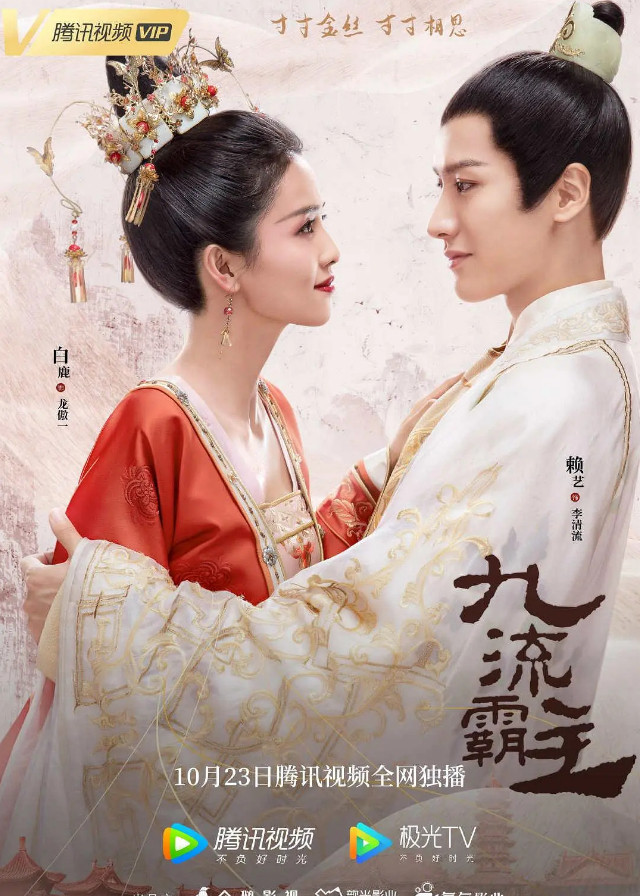 English Title: Overlord
Chinese Title: 九流霸主
Genre: Historical, Romance, Comedy
Tag: Tang Dynasty, Corruption, Love Triangle, Love/Hate Relationship, Jealousy, Orphan Female Lead
Episodes: 36
Duration: 45 min.
Director: Qiu Yu
Writer: Qiu Yu, Liu Qiang, Fu Chong, Ni Qu
Producer: Zhang Meng, Jiang Weiqin, Li Tong
Product Company: Tencent Penguin Pictures, XINGUANG PICTURES
Released Date: 2020-10-23
Watch On: WeTV, 腾讯视频, Viki
Cast
Synopsis
At the end of the Tang Dynasty, a tavern in the capital is bustling with business tycoon Li Qingliu showing off the gold silk garments of his silk shop.
Outside the restaurant is a battle between Long Aoyi, the leader of the Longzhu gang, and the Snake gang, who are oppressing the people.
Li Qingliu and Long Aoyi have to join forces to solve the case because of the disappearance of the golden thread. Li Qingliu has dispelled his misunderstanding of the civilians because of Long Aoyi, and Long Aoyi has learned the way of doing business from Li Qingliu.
When a traitorous businessman sets trouble and the civilians are displaced, Li Qingliu, a representative of the businessmen, is thrown into the limelight, and his identity as a prince is subsequently revealed.
To protect Long Aoyi and the common people, Li Qingliu enters the palace. Later, Long Aoyi also decides to enter the palace to seek justice for the common people. They meet again and work together to reveal the truth.
In the end, the treacherous merchant's treacherous plan fails. Because of their efforts, the upper class and the commoners of the capital live together in peace and prosperity, and they also spend their lives together.
Reviews
You May Also Like
Related Posts