All I Want for Love is You – Lu Zhaohua, Liu Yuhan
All I Want for Love Is You is a school romantic drama directed by Li Yulei, led by Lu Zhaohua, Liu Yuhan, co-starring Xie Zhixun, Han Xinyu, Liu Yinjun, and Sun Yanqing, with a special appearance by Ning Wentong.

The drama is based on the novel "San Nian Ji Er Ban" and tells the story of Gu Xiaoman, a "Sanda girl", and Zuo An, a "cool whiz", who get close to each other on their way to love, leading a lot of laughs.
Details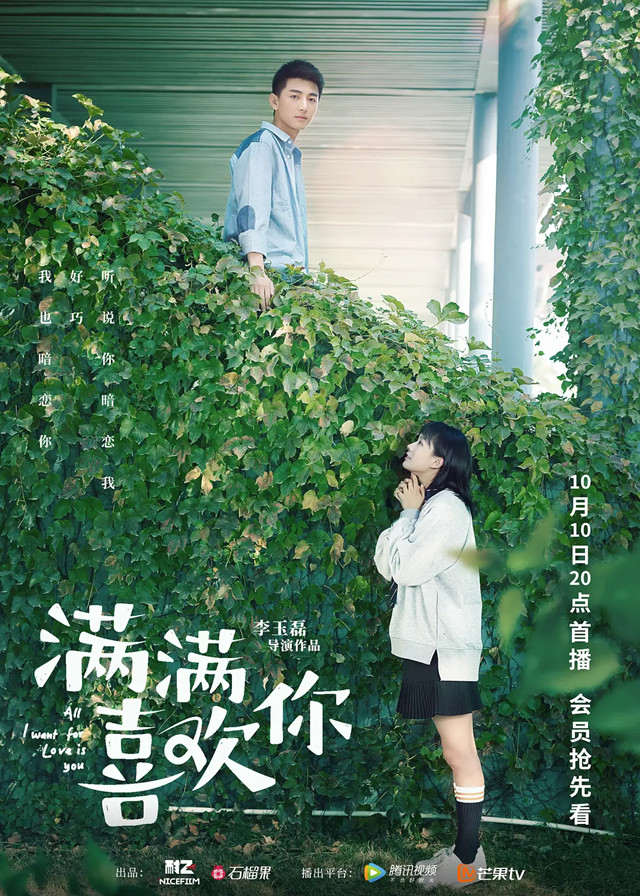 English Title: All I Want for Love Is You
Chinese Title: 满满喜欢你
Genre: Youth, Romance, School
Tag: First Love, Student, Love Triangle, Smart Male Lead, High School to Working Life, Friends to Lovers
Episodes: 32
Duration: 40 min.
Director: Li Yulei
Writer: Xiao Datou
Producer: Jiu Yue, Wang Li, Wang Ke
Product Company: NICEFILM
Released Date: 2019-10-10
Broadcast Website: Viki, WeTV, KUKAN, MGTV Drama Channel, MGTV
Cast
Synopsis
As graduation from senior high school was approaching, in order to continue to be a classmate with her Mr. Charming, Zuo An, Gu Xiaoman takes out the spirit of practicing Sanda to study hard.
With hard work and exclusive advice from the genius Zuo An, Gu Xiaoman achieved the strongest comeback and succeeded in getting into the same university as Zuo An, making great progress towards love and studies.
During high school life, there were only a few secret interactions between them.
However, they showed off affection publicly in college life, and the sweetness was doubled.
The road of their getting close to each other is the sweetest and loving, the "accidental" events on the road are also cute and fun!
Reviews
You May Also Like
Related Posts