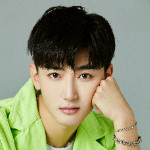 Liu Yuhan dramas, movies, and TV shows list contains the best TV series, films of Liu Yuhan and the ongoing and upcoming shows. The list will be updated continuously, bookmark this list to get the latest tv shows of Liu Yuhan.
Liu Yuhan Dramas List
2023-09-12

#1

Youth, School, Romance

Ding Yiyi, Liu Yuhan

The 18-year-old Dai ethnic girl named Xiaochun, carrying the hopes of her father and hometown, applied to the top dance school, Hai Cheng Dance Academy. Her passion and the traditional Dai dance impressed the teachers, and she successfully enrolled at Hai Cheng, opening up a whole new chapter in her life. At the school, Xiaochun met the cool and handsome Lingchen, "Ballet Princess" Yumanman, as well as rivals and friends like Xiaobu, Hong Jiaoyang, Panpan, and others. With the help of their teachers, they all worked together to face the ultimate challenge of the international ballet competition where many talented dancers gathered.

2023-05-04

#2

Romance, Drama

Tang Min, Liu Yuhan

Lin Xiaoxia, a "grassroots" girl with a dream of jewelry design, and the unreliable boy Lu Yize, went from being strangers to understanding each other, encouraging each other to bravely pursue their dreams and embrace a new life. Although Lin Xiaoxia was born in a small town, she had an unquenchable dream of jewelry design in her heart. She came to the big city with a single-minded determination to strive and struggle, but the pressures of real life gradually enslaved her. She had to choose to disguise herself with a mask, hiding her true self, becoming a "wandering girl" struggling in the big city. After meeting Lu Yize, Lin Xiaoxia began to tear off her disguise, find her original aspiration, bravely face herself, and pursue her dreams for the future. Lin Xiaoxia's growth also reflected Lu Yize's growth. Growing up under family protection, Lu Yize was young and arrogant, immature in handling relationships and careers. His budding love with Lin Xiaoxia was a self-awakening, a chance for him to discover new possibilities in life. The two people who loved each other eventually started a business together, complementing and helping each other, giving each other affirmation and tolerance, bravely facing crises and ultimately achieving a beautiful ending.

2021-04-11

#3

Historical, Romance, Suspense

Wan Peng, Zhang Yao

The gold medal maid of Langya Pavilion, Shui Wuxia (played by Wan Peng), is hired by the Jiang family to assist the young master, Jiang Baiyu (Zhang Yao), in learning literature and martial arts, and to become an official. The proud and arrogant Shui Wuxia and the fop Jiang Baiyu are incompatible. Furthermore, they both have secrets that are not known to anyone. Shui Wuxia is looking for her lost brother, while Jiang Baiyu is trying to find out the cause of his father's death. Fate brings them together. Jiang Baiyu has changed his playboy habits, and Shui Wuxia has begun to find out Jiang Baiyu's sincere and strong heart. Finally, the truth emerges that the culprit behind the imprisonment of Shui Wuxia's brother and the murder of Jiang Baiyu's father is Jiang Hu, Jiang Baiyu's uncle. When the crisis comes, Shui Wuxia and Jiang Baiyu are determined to take on the challenge and bring Jiang Hu's plot to the public, so as to give the people of Jiangzhou a clear and bright future. After a series of hardships, they appreciate each other and spend their lives together.

2021-03-27

#4

Romance, Fantasy

Gulnazar, Jasper Liu, Gu Jiacheng

During the Republican era, the famous seal expert Jin Xingjian (played by Liu Yihao), who was originally transformed from Nvwa's mending stone in ancient times, has been cultivating to be a human being and coming to earth for thousands of years. He is in love with Yeming (played by Gulnazar), and in order to help her survive the thunderstorm, he starts a fantasy journey to find the seal. The plot is based on the hero and heroine's search for eight seals, which opens up a funny story that is either hilarious, or hot, or touching, or sweet. The story revolves around the word "love" and shows the love-hate relationship of all kinds of living beings.

2020-12-10

#5

Youth, Adventure, Suspense

Joseph Zeng, Xiao Yuliang, Hani Kyzy

Wu Xie, who is only interested in his third uncle's experiences, receives a mysterious videotape upon his return from an adventure and finds himself caught up in a conspiracy. He explores the Geermu Sanatorium alone and meets Zhang Qiling and the others, forming a team of six. They accidentally discover a mysterious meteorite jade in the Palace of Xi Wang Mu, but at the same time, his third uncle suddenly disappears and Zhang Qiling loses his memory. In order to help Zhang Qiling recover his memory, the group explores the ancient building of the Zhang family and discovers that it is the key to the mysterious jade, but due to the intervention of Qiu De Kao's forces, they are unable to do so. Huo Laotai suddenly joins forces with Wu Xie and the others to replicate the joint operation of the Mystic Nine to find out the truth again, but unexpectedly an accident occurs during the operation and the group is plunged into a crisis. The mystery is still unsolved and the forces are out of balance. Wu Xie is forced to wear a mask and disguise himself as the third uncle.

2019-10-10

#6

Youth, Romance, School

Lu Zhaohua, Liu Yuhan

As graduation from senior high school was approaching, in order to continue to be a classmate with her Mr. Charming, Zuo An, Gu Xiaoman takes out the spirit of practicing Sanda to study hard. With hard work and exclusive advice from the genius Zuo An, Gu Xiaoman achieved the strongest comeback and succeeded in getting into the same university as Zuo An, making great progress towards love and studies. During high school life, there were only a few secret interactions between them. However, they showed off affection publicly in college life, and the sweetness was doubled. The road of their getting close to each other is the sweetest and loving, the "accidental" events on the road are also cute and fun!

2018-03-27

#7

Historical, Political

Ma Tianyu, Elvis Han, Wan Qian

At the end of the Eastern Han Dynasty, Emperor Ling's favorite concubine Wang Meiren gave birth to twin sons. Because she was persecuted by Empress He, she claimed to have only one son, Liu Xie. While the other son, Liu Ping, was secretly taken outside the palace and raised up. Eighteen years later, when the warlords were conquering each other and the puppet emperor Liu Xie was seriously ill, he ordered Liu Ping to return to the palace to replace himself and revive the Han dynasty. Liu Ping, who has never known his own identity, and Sima Yi, who grew up together, entered the unknowable battlefield. When the Cao group's cronies, such as Man Chong and Guo Jia, start to investigate Liu Ping's identity, Liu Ping resolved crises one after another with the help of Empress Fushou and others. At the last moment, Liu Ping recognized that the change of an era was unchangeable, and he achieved the greatest victory by not fighting. But Sima Yi, who had different political views and ruthless methods from him, embarked on a different way. Finally, Liu Ping stabilized the peace in the Central Plains, started his medical career, and taught children with Fushou.
Related Posts