Love Like White Jade – Wan Peng, Gala Zhang Yao
Love Like White Jade is an ancient romantic drama produced by Xiamen Amazing Fantasy Film Co., directed by Peng Yu, led by Wan Peng and Zhang Yao, co-starring Liu Yuhan and Yu Ting'er.
The drama tells the sweet love story of a female teacher who helps the young master to study, and the "cold-faced teacher" and the "double-sided student" who finally become a couple after a hundred different tricks.
Details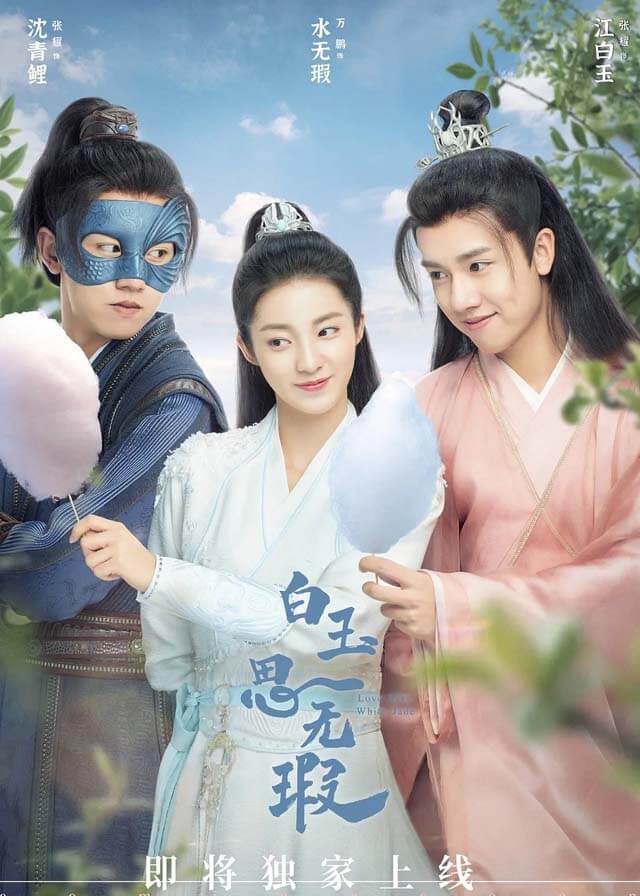 English Title: Love Like White Jade
Chinese Title: 白玉思无瑕
Genre: Historical, Romance, Fantasy, Comedy
Episodes: 32
Duration: 40 min.
Director: Peng Yu
Writer: Zhu Xinyi, Wang Yao, Xu Buzhi
Product Company: Xiamen Amazing Fantasy Film Co.
Released Date: 2021-04-11
Boradcast Website: MGTV, MGTV Drama Channel
Cast
Synopsis
The gold medal maid of Langya Pavilion, Shui Wuxia (played by Wan Peng), is hired by the Jiang family to assist the young master, Jiang Baiyu (Zhang Yao), in learning literature and martial arts, and to become an official.
The proud and arrogant Shui Wuxia and the fop Jiang Baiyu are incompatible.
Furthermore, they both have secrets that are not known to anyone.
Shui Wuxia is looking for her lost brother, while Jiang Baiyu is trying to find out the cause of his father's death.
Fate brings them together.
Jiang Baiyu has changed his playboy habits, and Shui Wuxia has begun to find out Jiang Baiyu's sincere and strong heart.
Finally, the truth emerges that the culprit behind the imprisonment of Shui Wuxia's brother and the murder of Jiang Baiyu's father is Jiang Hu, Jiang Baiyu's uncle.
When the crisis comes, Shui Wuxia and Jiang Baiyu are determined to take on the challenge and bring Jiang Hu's plot to the public, so as to give the people of Jiangzhou a clear and bright future.
After a series of hardships, they appreciate each other and spend their lives together.