Flavour It's Yours – Gong Jun, Ireine Song
Flavour It's Yours is an urban romantic fantasy drama directed by Lin Yi, starring Gong Jun, Ireine Song Yiren, Dai Chao, Zhang Yuqing, Zhao Tianyu, Yang Ze, and Jin Yubo.

The drama tells the story of Lu Weixun, a genius boy in the field of wine criticism, and He Buzui, a girl who has had no sense of taste since she was a child. They accidentally kiss, causing their senses of taste to swap, leading to a series of interesting events and changes.
Details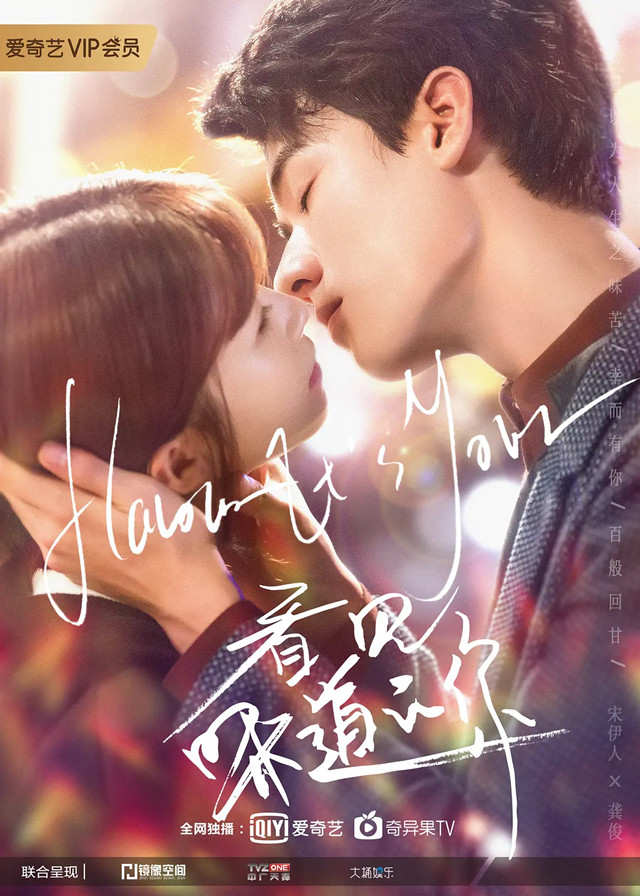 English Title: Flavour It's Yours
Chinese Title: 看见味道的你
Genre: Urban, Romance, Fantasy
Tag: Rich Male Lead, Boss-Employee Relationship, Height Difference, Love/Hate Relationship, Cohabitation, Amnesia
Director: Lin Yi
Writer: Gan Hongzhu, Fu Chao, Wang Ruoke
Producer: Ruan Jie
Product Company: iQIYI, JING XIANG KONG JIAN
Released Date: 2019-11-07
Watch On: Viki, iQIYI
Cast
Synopsis
After meeting a young girl with no sense of taste, a highly trained and highly regarded taste genius, Lu WeiXun, unexpectedly suffered a major setback in his life – he lost his sense of taste.
HeBuzui did everything she could to help Lu Weixun out of her predicament. At the same time, Lu Weixun devised a whole set of methods to help He Buzui restore her sense of taste.
He Buzui overcame all difficulties, accepted the devil's training, deeply felt the hard work and efforts behind the industry elite, and experienced all kinds of wonderful flavors in the world.
Lu Weixun and He Buzui have very different personalities, but in the process of getting along, the cool and lonely Lu Weixun was infected by the resilient and optimistic He Buzui.
He Buzui grew up to be a highly qualified industry insider, and in the mutual help and cooperation with Lu Weixun, they were touched by each other's sincerity, establishing a deep emotion and meeting their own love.
Reviews
You May Also Like
Related Posts
Chinese Dramas Like Flavour It's Yours

Are Simon Gong Jun, Zhou Yutong in a relationship? Why Is Their Marriage Certificate Circling On The Net?

Who Is Simon Gong Jun's Girlfriend? 3 Rumored Relationships

How Is The Relationship Between Simon Gong, Zhang Zhehan?

Is Xu Muchan Simon Gong Jun's Girlfriend Currently?

Zhang Zhehan, Simon Gong Are Not The First Candidates Of "Word Of Honor"

Gong Jun, Zhang Huiwen Coupled In "The Flaming Heart", The Drama Is Expected.

Will Zhang Zhehan, Gong Jun Become Next Xiao Zhan, Wang Yibo, "Word Of Honor" Become A Hit

Gong Jun Photos

Grey History Of Simon Gong Jun, Sebrina Chen Yao? "The Player" Is Released After 4 years

Gong Jun Responses To The News He Will Join The 3rd Public Performance Of "Chuang 2021"

Gong Jun Dramas, Movies, and TV Shows List

Ireine Song Dramas, Movies, and TV Shows List