My Girlfriend – Timmy Xu, Qiao Xin
My Girlfriend is an urban youth romantic drama directed by Yu Zhongzhong, starring Timmy Xu Weizhou, Qiao Xin, Zhou Yixuan, Wang Jianing, Wang Liang, Zhang Muchen.

The drama is adapted from the novel of the same name by Wei Zi Bao, which tells the love story of the "cursed girl" Ding Xiaorou and the "insomniac" Chi Xin, who go from misunderstanding to appreciation and from conflict to happiness.
Details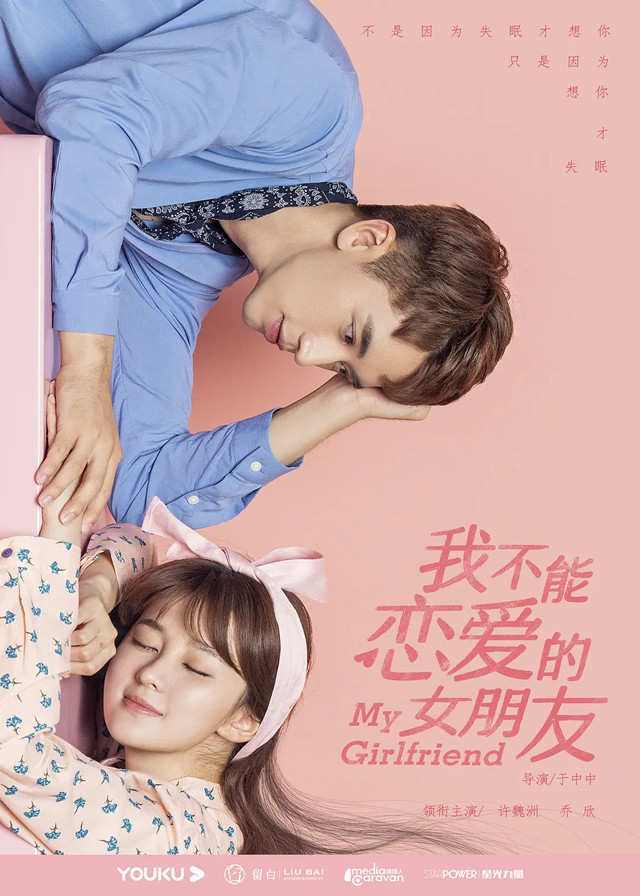 English Title: My Girlfriend
Chinese Title: 我不能恋爱的女朋友
Genre: Urban, Youth, Romance
Tag: Love/Hate Relationship, Strong Female Lead, Misunderstanding, Love Triangle, First Love, Rags To Riches
Episodes: 28
Duration: 45 min.
Director: Yu Zhongzhong
Writer: Hu Xiaoshuai, Wu Shen, Feng Xiang, Ju Li, Lu Lili, Liu Yu, Song Qianwen
Product Company: YOUKU, LIUBAI ENTERTAINMENT
Released Date: 2019-10-08
Broadcast Website: Viki, Prime Video, AsianCrush, Caravan中文剧场, youku.tv
Cast
Synopsis
Ding Xiaorou is a very ordinary girl who encountered Chi Xin by chance.
They misunderstood each other and hated each other very much.
But unexpectedly, they always met each other because of various things.
As the number of contacts increased, the two young hearts began to get closer and closer.
Reviews
You May Also Like
Related Posts