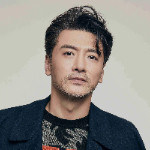 Wang Ce dramas, movies, and TV shows list contains the best TV series, films of Wang Ce and the ongoing and upcoming shows. The list will be updated continuously, bookmark this list to get the latest tv shows of Wang Ce.
Wang Ce Dramas List
2023-01-25

#1

Urban, Romance, Family

Yin Tao, Jasper Liu, Wang Yuanke

Kang Ziyou returned from her studies in the United States. After years of hard work, she joins her best friend Lin Qianyu's cosmetic medicine centre as a Sales Administration Executive. She is a capable person who has been able to improve the company's performance year after year. But in her life, she is a slovenly "idiot" who relies on her daughter, Kang Ni. Kang Ni, who was brought up by her grandmother, is good at household chores and has a deep interest in cooking and table setting, thus giving her mother an unparalleled variety of food life. After meeting her senior brother, her dating was interrupted several times by her mother, who needs to be taken care of, and is eager to live her own life, but has difficulty leaving her mother behind. A sudden ripple in the quiet but interesting life is stirred when a new medical aesthetician, Nie Yunze, arrives at the centre. Since then, the slovenly Kang Ziyou and the "cleanliness king" Nie Yunze have clashed at every turn, but have also grown closer. Meanwhile, Lin Qianyu's conjugal problems compel Kang Ziyu to work with his ex-husband's wife Meng Yushan to solve Lin Qianyu's family obstacles and help her best friend find her self-worth and get rid of her "undesirable "husband .

2022-12-26

#2

Urban, Romance, Drama

Wang Kai, Tan Songyun

Gu Nanting is the deputy head of the passenger flight department of Luzhou Airlines and is known for his strict self-discipline. Due to an accidental reforming of the company, he became superior and mentors of Cheng Xiao who has a valiant and unrestrained personality. When faced with a variety of unexpected aviation incidents, they worked together to fight against and turn danger into success. Although in the way of solving the crisis, Gu Nanting, who has always pursued stability and order, was often disrupted by Cheng Xiao, who did not follow the usual rules. But they were still able to successfully solve the difficulties, and gradually overcome their own shortcomings, all the way towards their dreams!

2022-11-14

#3

Urban, Romance

Yang Mi, Xu Kai

Qin Shi, a single lawyer, is determined to pursue her career, but her parents are pushing her hard to get married. The top law firm "Cheng Yu Hui" has a position for a family lawyer and requests to be married. Qin Shi's second brother, Qin Wenyu, is an unreliable headhunter who changes Qin Shi's marital status to "married" without her permission and creates a fictitious husband for her. Qin Shi was able to join the company. Qin Shi's excellent performance was deeply appreciated by the founder, Lao Jin, who recommended Qin Shi to be the legal advisor of the Association of Women Entrepreneurs at a party. Qin Shi then learned that she was "married". She decides to set things right and clarify the facts to Lao Jin, when her "husband" Yang Hua suddenly shows up, having been ordered by his mother to have a blind date with Qin Shi's rival. Yang Hua is angry that he "was married", but his mother keeps pushing him to marry, he has to find Qin Shi. So these two people who were reluctant to marry hit it off and went to the Civil Affairs Bureau to get a license to get married, and became a legal couple. Their parents find that something is wrong, and Qin Shi's ex-boyfriend also joins the law firm at this time. Under the crisis, Qin Shi and Yang Hua's love grows, and they gain true love and have a happy life!

2022-06-25

#4

Romance, Drama, Medical

Qin Lan, Wei Daxun, Huang Jue

Dr. Tang Jiayu, a cardiac surgeon, returned from abroad and became the director of the heart center of Anhe Jisheng Hospital. She set up a serious disease group to help promote the development and application of the domestic "full magnetic levitation artificial heart". During many surgeries, Tang and Dr. Ye Yiming worked closely together to overcome problems. Ye Yiming gradually realized that he fell in love with Tang Jiayu, who was very capable and devoted to treating patients, but had to wait patiently. In the process, Tang Jiayu's domestic "full magnetic levitation artificial heart" application once encountered a bottleneck, she chose to leave the hospital, to go to the high prevalence of heart disease areas. Ye Yiming also obeyed his heart, followed and helped Tang Jiayu to find her pure love for cardiac surgery in one operation after another. Ye Yiming waited for her return, and with the joint efforts of the medical team, they finally promoted the domestic "total magnetic levitation artificial heart" into the clinic.  

2022-05-22

#5

Suspense, Crime, Thriller

Li Yifeng, Song Yi, Stephen Fung

Luo Xiang, once a narcotics cop, faked his death during an undercover operation. Five years later, he changes his name and impersonates his former self to enter the drug traffickers organization once again, and maneuvers among his former lover, brother, and enemy, finally completing his mission successfully and finding out who is behind the crime.

2022-05-09

#6

Urban, Romance, Drama

Jiang Shuying, Liu Mintao, Peng Yuchang

Xu Jie, a female lawyer, is invited by Li Gongming, a partner of Ming Tang Law Firm as a trainee lawyer because of her emotional and career setbacks in her original city. Xu Jie's main task is to investigate the bribery case of another partner of the firm, Chen Wenguang and to make a fresh start in a new environment. Xu Jie is assigned to the legal aid department and becomes a colleague of Chen Ran, who is the daughter of Chen Manguang. Chen Ran has been secretly investigating since her father was imprisoned, and after Xu Jie comes to the firm, the two lawyers with different philosophies gradually get to know each other, and with the successful resolution of one entrusted case, they trust each other as confidants. As the investigation continues, Chen Ran discovers the real reason why Xu Jie come to the firm, and this workplace friendship seems to have turned into a conspiracy. As the law firm continues to experience accidents, they are bound together by fate. After redeeming each other, they join forces to find out the truth and finally learn the truth about the bribery case.

2022-02-21

#7

Urban, Romance, Comedy

Yang Zishan, Peng Guanying

Shen Mingbao, an office lady, met and married Yang Zheng, an IT man in a flash. But the new couple is so busy that they can only meet twice a week. Shen Mingbao's childhood friend Xue Kexin is a beautiful girl from a wealthy family. She just got married to Chen Tonggang, an actor eight years younger than herself. In order to support her husband's career, she bought a company, where Shen Mingbao worked in. To make up for the loss of clients, Shen Mingbao worked harder, resulting in a miscarriage. When Yang Zheng learned of this, he resigned on her behalf, causing conflict between the couple. Xue Kexin and Chen Tonggang have a three-view disagreement, leading to a divorce. Shen Mingbao was pregnant again, but Yang Zheng's career suffered a change, Shen Mingbao had to work harder. The company survived. Xue Kexin's best friend Zhao Songwen returned from overseas to start her own business. She asked Yang Zheng to write the code and become a partner, bringing an unprecedented crisis to the pregnant Shen Mingbao. Zhao Songwen's company has a financial black hole of over ten billion dollars. She set a trap for Yang Zheng, who will be held responsible for all the collapses. The good thing was that Shen Mingbao hacked the company's intranet, got the overdue rate data, and stopped the corporate version from going online. In the end, the four people went through trials and tribulations. Xue Kexin, Chen Tonggang remarried. Shen Mingbao, Yang Zheng faced the choice of marriage.

2022-02-02

#8

Urban, Romance, Sport

Hu Yitian, Xing Fei, Ma Sichao

At the National Games, Tang Xin, a trainee reporter for a TV sports channel, is ordered to interview the champion of the 50m pistol slow-fire event. She finds that the winner is not the veteran Du Lingfeng, whom everyone expected, but the "shooting gallery tutor" Shen Qingyuan, whom she secret crush on four years ago. The indifferent attitude of Shen Qingyuan in the interview makes Tang Xin suffer a great blow. She even stutters in the interview, and her career is nearly ended. Tang Xin approaches Shen Qingyuan in the name of tracking reports and producing programs, trying to solve the problem at its root. In the provincial shooting team, she meets Du Lingfeng, a former pistol slow fire champion who is not willing to lose, Shi Xiaoci, a women's air rifle competitor who is ambitious, and Chen Ning & Chen Hai, a twin brother. She produced the highly popular shooting show that broke the workplace crisis. As the Asian Championships are about to be held, Shi Xiaoci is accidentally injured and chooses to give her shooting dream to Du Lingfeng, while Tang Xin, with the help of Ding Fang, the provincial team psychologist, solves Shen Qingyuan's knots. The tit-for-tat between Shen Qingyuan and Du Lingfeng was finally released. They stand side by side on the shooting stage with their dreams and love and launch a higher sprint for glory.

2022-01-03

#9

Urban, Romance, Family

Yin Tao, Sun Yizhou, Yuan Hong

Liao Sha is an elite saleswoman with a strong personality, who can always overcome all difficulties and strive for success in her career. However, when she returns home, Liao Sha has to face her husband, Fang Cheng, who has a Buddha-like personality. Fang Cheng has been working for many years, but he is still an ordinary technician. Liao Sha has been in front of Fang Cheng and has become the pillar of the family. However, a change makes Liao Sha lose her promotion and is sent down to the community relations department, so her career takes a sharp turn. Fang Cheng thus starts to work hard to earn money, and the family ecology formed over the years is quietly broken, but also gives them a chance to think differently. The couple crosses the threshold and undergoes many tests in the face of adversity to get out of the gloom of life. Liao Sha once again has a highlight moment in the workplace, and Fang Cheng voluntarily quits his job to become a full-time daddy in order to take care of the child, and the family model of them transforms once again. In the midst of the ups and downs of family relationships and status changes, Liao Sha reviews the damage has done to her marriage her "wolfishness" and learns to appreciate her husband Fang Cheng's philosophy of life. They also understand that it is not necessary for a couple to be stronger or weaker, but to find a self-explanatory way to get along is the true meaning of harvesting happiness.

2021-12-23

#10

Urban, Romance

Huang Jingyu, Wang Likun

Hou Jue's apartment was illegally invaded and received inexplicable death threats. Hou Zhirong was worried about his son's safety and decided to hire a personal bodyguard for Hou Jue. Wu Shiyi, a female bodyguard from a security company, was selected by Hou Zhirong and became Hou Jue's personal bodyguard. For this obstructive female bodyguard, Hou Jue was strongly disinclined and deliberately put obstacles to her. Wu Shiyi countered measure for measure. The relationship between them began to ease in the slow contact. At the same time, Zhirong Enterprise was getting into more and more crises and disputes. Who was behind it and who could save Zhirong Enterprise? What will happen to the relationship between Hou Jue and Wu Shi? The emotional encounters in everyone's lives are like a novel full of suspense, you will never know in advance who you will meet until you are there. If you meet the right person, you will be "Lucky With You".

2021-12-21

#11

Urban, Business, Romance

Chen Kun, Xin Zhilei

Zhou Rui, the regional sales director of Jieke, is transferred to Beijing because of his brilliant achievements in East China. He comes to Beijing with his wife, Huang Jing, and his right-hand man, Fang Wei, with the intention of making a big show, but was forced into a desperate situation. Not only is the sales team he had brought up assigned to other groups, but he was also asked to meet a deadline with an unachievable sales target. Facing the ostracism of his senior, Zhou Rui's only chance to survive is to win the bank's superb order, but the most powerful competitor, Huikang, has been laying out the situation a year ago for this big order, and the situation is already under its control. To make matters worse, the sales director of Huikang, Zhou Rui's rival is his first love, Luo Jia. Zhou Rui faces multiple pressures from business competition, office politics, and emotional entanglement, Zhou Rui insists on his principles. With the help of his talent and team, he is able to turn the situation into a victory.

2021-09-10

#12

Urban, Romance

Xing Zhaolin, Zhu Xudan

Lu Li is a female programmer who pursues her career aspirations and strives in the programming field. With her excellent resume and amazing intelligence, she succeeds in getting into the startup company established by Jiang Yicheng and also helps Jiang Yicheng to settle numerous difficult blind dates. Lu Li and Jiang Yicheng bonded over programming and became roommates by coincidence. Cute female programmer and arrogant narcissist president, staged a warm and sweet love romance during they were getting along.

2021-08-03

#13

Urban, Romance, Youth

Lin Yanjun, Wan Peng

Sang Wuyan, a graduating senior, dreams of becoming a broadcaster, working as an anchor assistant at a radio station, and likes a mysterious songwriter with the pseudonym "Yi Jin". Sang Wuyan falls in love at first sight with Su Nianqin, whom she meets by chance, only to find out later that she is an aloof and visually impaired person. Sang Wuyan peels away Su Nianqin's arrogant and indifferent shell like an onion until he finds out that Su Nianqin is the lyricist "Yi Jin" and falls in love. The tug-of-war between hard-won happiness and fear of losing it, they are desperately trying to protect their love, and finally break up due to the pressure of reality and misunderstanding. Three years later, Sang Wuyan becomes a radio host, and Su Nianqin has her eyes cured and takes on family responsibilities to learn how to manage a business, so they meet again on different paths in life and finally overcome the difficulties to come together.

2021-05-20

#14

Urban, Romance, Comedy

Zhao Lusi, Liu Te

Gu Anxin, a young courier girl, accidentally knocks down Ling Yue, the president of the group who suffered an accident in the inheritance, and the "amnesia" Ling Yue asks that Gu Anxin should be responsible for him. Gu Anxin is forced to "pick up" Ling Yue home for treatment. The two people with very different personalities and vastly different identities collide in their cohabitation life, with the "wronged" heroine being "banged up" and the reserved hero being adorable, a lovely and interesting story with a sweet scent unfolding.

2021-04-26

#15

Urban, Romance, Fantasy

Ren Jialun, Xing Fei

Gu Chuan was involved in a major car accident in the year of his graduation from college, resulting in serious damage to his heart, but the rescue team rescued him in time to regain his life. However, due to the artificial heart in his body, he could not exercise vigorously, could not be happy or sad, and could not live normally as an ordinary person, which made Gu Chuan, who was originally cheerful and full of enthusiasm for life, gradually lose confidence in his life as a walking corpse. Ten years later, Gu Chuan co-founds "Chuan" architectural design studio with his friend Xu Chengran. Gu Chuan tries to accept his different body and find new hope, but every time he fails, until he meets Jiang Xiaoning. Jiang Xiaoning's parents died when she was young and she lives with her grandmother and aunt. But the unfortunate childhood does not bring her down, she grows into an optimistic and cheerful girl who knows how to cherish and work hard to live. They become subordinates by mistake, and after getting along with each other frequently, Gu Chuan sees in Jiang Xiaoning the enthusiasm and hope for the life that he had lost and finds a new way of self-identity while helping Jiang Xiaoning to complete her studies and dreams.

2021-03-23

#16

Urban, Romance, Medical

Qi Wei, Tony Yang

A Chinese medical team arrives on Zar Island and is hit by a sudden earthquake. Li Tiancheng, a Chinese-American doctor, boards the island to attend the engagement party of his ex-girlfriend Kelly and his best friend Qiao Xiangwan. By professional instinct, he joins the medical team, commits to the rescue work. The medical team, including Dr. Zhou Yue, an obstetrician and gynecologist, Dr. Li Tiancheng, who has extensive experience in foreign aid, and Dr. Liao Yu, a rational and calm surgeon, overcomes many obstacles and carries out medical rescue and medical science operations under the severe aid situation and huge cultural differences. During the aid period, the doctors use their excellent medical skills and courage to engage in a thrilling battle with the local rich gentry to find the truth about the inactivated vaccine and successfully prevent the outbreak of a horrible plague, winning the respect of the local islanders while saving lives and helping the injured. After experiencing the psychological and emotional trials and tribulations, Zhou Yue and Li Tiancheng heal their own heartache while treating patients, truly understand the deeper meaning of the Hippocratic Oath, and become more determined to save the lives of patients. They join hands and get together on the road of medical aid.

2020-07-23

#17

Historical, Youth, School

Ju Jingyi, Song Weilong, Bi Wenjun

Xue Wenxi, from a poor family, makes a living as a copyist, but by chance she met Feng Chengjun, the son of the governor in Yun Kingdom. Feng Chengjun appreciated her talent and secretly set a trap to make Xue Wenxi pass the exam and enter the Yun Shang Academy, which is only for men. With the help of Feng Chengjun, Xue Wenxi was able to hide her identity study quietly. Her wise, kind, tenacious and optimistic personality made Yu Lexuan regain his dignity and the unruly Lei Zexin rekindle his hope. For of them formed the group "Yun Shang Si Jie" and grow together in the process of overcoming various difficulties. After Xue Wenxi revealed her identity as a girl, she and Feng Chengjun fell in love with each other, and the feud between the previous generation was involved. In order to inherit the legacy of their ancestors and realize their ideals, the four of them were caught in the midst of crises.

2020-05-13

#18

Urban, Romance

Leon Leong, Eleanor Lee, Pei Zitian

22-year-old Liu Nuannuan was forced to leave the girl group and started from zero. After stumbling into society, she encountered Han Che, a talented young visual artist with "hypermnesia". In order to fulfill his grandmother's last wish, Han Che returned from abroad to undertake the "Recreating Dunhuang" project. Han Che has no choice but to take in the unkempt and embarrassed Nuannuan. With her unique aesthetic talent and hardworking, Nuannuan soon became the best clerk in the clothes store and was promoted to the head office. Liu NuanNuan encountered various tests but was accepted into the design department. Learning along the way made her grow quickly and gradually found a new direction in life. She also used her accumulated dressing experience to develop a treasure trove of civilian dressing. She was determined to make more ordinary people become beautiful and confident. Han Che accompanied Nuannuan all the way. Although their relationship experienced a lot of misunderstandings and challenges, there were also warmth and sweetness. They worked together to combine trendy clothes with Dunhuang culture, showing the cultural treasures to the world in a splendid modern form. In the end, Han Che held Nuannuan's hand and sayid: Nuan Nuan, Enlighten Me!

2019-07-09

#19

Urban, Romance, Sport

Yang Zi, Li Xian

Han Shangyan meets Tong Nian, a soft and cute straight-A student by chance. The sunny and innocent Tong Nian falls in love with Han Shangyan at first sight. As the contact opportunities increase, Tong Nian is deeply attracted by Han Shangyan's dedication to his dream and his sense of responsibility to the young people in his team. Because Han Shangyan's dream is to lead his team to the world championship for China, he has been dedicated to his team for many years without any distractions. Tong Nian's thoughtfulness, understanding, support, and tolerance make Han Shangyan, who was not good at expressing his feelings, gradually open his mind to his former brothers and family and gain understanding. In the end, they confess their true feeling in the hearts and encourage each other to go on the road to each other's dreams hand in hand.

2018-08-14

#20

Historical, Romance, Political

Chen Kun, Ni Ni

Feng Zhiwei, the daughter of the Phoenix Marshal, was ostracized in the Qiu family because she was an illegitimate daughter, and was later framed and expelled from her family. In order to survive, Feng Zhiwei disguised herself as a man and entered the Qingming Academy, where she became a whiz with her amazing talent. With a heart to serve the country, she supported the ruler, and clarified justice, and achieved a great career. Meanwhile, she discovered the secret that she was the orphan of the previous dynasty. With the pressure of national enmity and family hatred, Feng Zhiwei once turned against his beloved Sixth Prince Ning Yi, and his friends and relatives were also in danger. When the truth of the shocking conspiracy was revealed, Feng Zhiwei finally put aside her obsession with revenge and chose to save the people of the world, and chose to let those who love her no longer be burdened by her and be able to pursue their own happiness. For the sake of her family, her relatives, and her lover, Feng Zhiwei sacrificed herself and lived in seclusion. But with the help of her best friend, she also eventually harvested her own happiness and lived an ordinary and peaceful life with her lover from then on!

2017-10-25

#21

Historical, Romance, Political

Ma Sichun, Sheng Yilun

During the reign of Emperor Renzong of the Song Dynasty, Ye Zhao, the daughter of General Ye Zhong, grew up dressing up as a man. She was skilled in martial arts and was very heroic. At the age of 16, she was entrusted with an important task by the imperial court and went into battle, killing countless enemies and gaining fame. As Ye Zhao led the Ye family army to gain a great victory at the border, the emperor appointed Ye Zhao as the Grand General. However, Ye Zhao told the emperor that she was actually a girl and the court was shocked. Empress Dowager Liu had been worried about Ye Zhao's army threatening the emperor's power, so she made an imperial decree to marry Ye Zhao to the emperor's nephew, the useless Lord Nanping, Zhao Yujin. One is a "Lord Yama King" ( Greatest of the Lords of Death), a powerful female general who kills the enemy without blinking an eye on the frontier, and the other is a beautiful county prince who has been spoiled since childhood and is eager to fight for the country. Then, the story unfolded…

2017-04-17

#22

Historical, Youth, Fantasy

Lu Han, Gulnazar, Janice Wu

In the first year of the beginning, a sacred stone descended from the sky and was scattered on the earth. It was said that those who could view the inscriptions of the sacred stones could know their fate. The sacred stone has become a holy relic on earth since then. So the world had been in turmoil for a long time. Until the human race united with the western demon race, the evil race was driven to the polar grasslands, the world was at peace. Baby Chen Changsheng with a mysterious birth was saved from the mouth of a golden dragon by his master, Ji Daoren accepted him as his disciple, teaching him 3,000 scrolls of the book of Tao. Nineteen years later, Chen Changsheng learned that his six veins were inaccessible and his life would not last more than twenty years. Ji Daoren said that there was an ancient sacred stone hidden in Ling Yange in the divine capital of the Zhou Dynasty, which might record the method of changing his fate. Chen Changsheng decided to go down the mountain to take a chance. By chance, Chen Changsheng resisted the suppression of various forces and befriended the young genius Tang Sanshiliu, the demon princess Luoluo, and the demon warrior Xuanyuan Po. With their help, Changsheng won first place in the strong "Dachao Trial". After entering the sacred stone monument tomb, he watched all the monuments in front of the tomb overnight, causing the natural phenomenon to change. But who would have thought that all this is just the beginning, as the pattern of the world changes, Changsheng finds himself involved in a huge conspiracy…

2017-01-02

#23

Historical, Romance, Wuxia

Wallace Chung, Angelababy

The four kingdoms of Jin, Yan, Liang, and Bailan were at war, and Jin was the strongest country. Chu Beijie, the Zhenbei Lord of Jin, was so brave and skillful in martial arts that the other three kingdoms were scared. When Jin and Yan were at war, the family of Jing'an Lord of Jin was destroyed overnight. Bai Pingting, the maid, and He Xia, the young Jing'an lord, were separated while fleeing. Chu Beijie encountered Bai Pingting and recognized her as the benefactor he has been looking for for years. They fell in love with each other. But because of their different positions, they were destined to have a bumpy road in their relationship. Although their love was deep, there were many obstacles, including the suspicion of the King of Jin, the provocations of the young Jing'an Lord, He Xia, and the chaotic world with four countries in constant strife. In front of all the difficulties, Chu Beijie never changed his heart, silently guarded in the love field; on the battlefield, he teamed up with Bai Pingting to defeat He Xia, successfully preventing a war that caused a lot of damage to the lives of people. They jointly guarded the peace of the world!
Related Posts