Dr. Tang – Qin Lan, Wei Daxun
Dr. Tang is a medical drama directed by Wen Deguang, starring Qin Lan, Wei Daxun, Huang Jue, and Gao Lu, with a special appearance by David Wang.
Details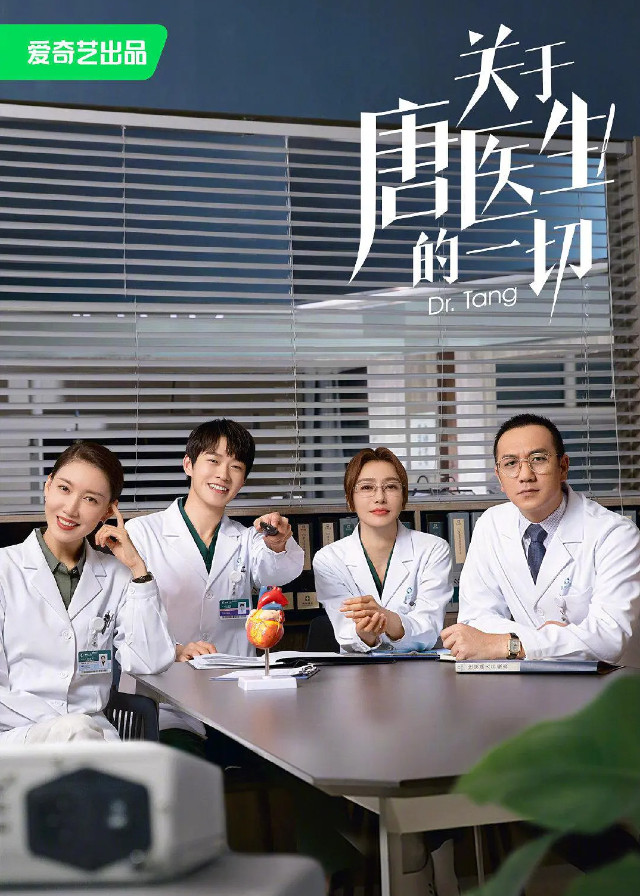 English Title: Dr. Tang
Chinese Title: 关于唐医生的一切
Genre: Romance, Drama
Episodes: 36
Duration: 45 min.
Director: Wen Deguang
Writer: Wang Zi
Product Company: iQIYI
Released Date: 2022-06-25
Boradcast Website: iQIYI
Cast
Synopsis
Dr. Tang Jiayu, a cardiac surgeon, returned from abroad and became the director of the heart center of Anhe Jisheng Hospital. She set up a serious disease group to help promote the development and application of the domestic "full magnetic levitation artificial heart".
During many surgeries, Tang and Dr. Ye Yiming worked closely together to overcome problems.
Ye Yiming gradually realized that he fell in love with Tang Jiayu, who was very capable and devoted to treating patients, but had to wait patiently.
In the process, Tang Jiayu's domestic "full magnetic levitation artificial heart" application once encountered a bottleneck, she chose to leave the hospital, to go to the high prevalence of heart disease areas.
Ye Yiming also obeyed his heart, followed and helped Tang Jiayu to find her pure love for cardiac surgery in one operation after another.
Ye Yiming waited for her return, and with the joint efforts of the medical team, they finally promoted the domestic "total magnetic levitation artificial heart" into the clinic.