Lucky With You – Johnny Huang, Wang Likun
Lucky With You is an urban drama directed by Liu Xuesong, starring Huang Jingyu and Wang Likun, co-starring Wang Ce and Jiang Long.

The drama tells the story of a female bodyguard who is a taekwondo athlete and a high-flyer who goes from not knowing each other to understanding each other and loving each other.
Details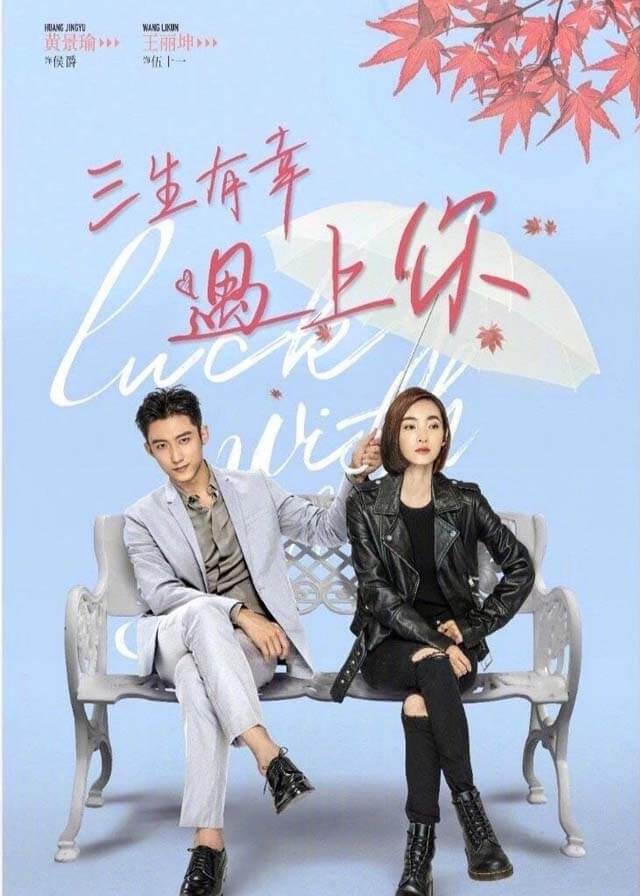 Cast
Synopsis
Hou Jue's apartment was illegally invaded and received inexplicable death threats.
Hou Zhirong was worried about his son's safety and decided to hire a personal bodyguard for Hou Jue.
Wu Shiyi, a female bodyguard from a security company, was selected by Hou Zhirong and became Hou Jue's personal bodyguard.
For this obstructive female bodyguard, Hou Jue was strongly disinclined and deliberately put obstacles to her.
Wu Shiyi countered measure for measure.
The relationship between them began to ease in the slow contact.
At the same time, Zhirong Enterprise was getting into more and more crises and disputes.
Who was behind it and who could save Zhirong Enterprise?
What will happen to the relationship between Hou Jue and Wu Shi?
The emotional encounters in everyone's lives are like a novel full of suspense, you will never know in advance who you will meet until you are there.
If you meet the right person, you will be "Lucky With You".
Reviews
You May Also Like
Related Posts