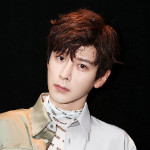 Shu Yaxin dramas, movies, and TV shows list contains the best TV series, films of Shu Yaxin and the ongoing and upcoming shows. The list will be updated continuously, bookmark this list to get the latest tv shows of Shu Yaxin.
Shu Yaxin Dramas List
2023-11-04

#1

Historical, Romance, Drama

Gulnazar, Timmy Xu

After their marriage, Kudi Liuli and Pei Xingjian lived happy life. When the first princess repeatedly gave trouble to them, Liuli was able to deal with the situation tactfully and successfully. Later, when Pei Xingjian was deported, Liuli accompanied her husband to the western state and met the local prince, Qu Chongyu. He is suspicious of Pei Xingjian and gives them trouble. However, Liu Li and Pei Xingjian worked hard together, and their sincerity in serving the people convinced Qu Chongyu, turning their enemies into friends and building up Xizhou together. When Su Haizheng and his son Su Nanjin detained Pei Xingjian for their own benefit, Liuli mobilized the people of Xizhou to write a letter to save her husband. Later on, Liuli cooperated with Pei Xingjian and Qu Chongyu to save the people of Xizhou in a dangerous situation, and together they broke the crisis and safeguarded the peace. After Su Haizheng and his son were punished, Pei Xingjian was promoted to be the top official of Anxi, and Liuli gave full play to her talents in dressmaking, teaching the people of Xizhou skills to ease their burden. With the help of Liuli, the area under Pei Xingjian's jurisdiction became economically prosperous and the people lived and worked in peace and happiness. Liuli and Pei Xingjian's love story became legendary.

2023-09-16

#2

Historical, Romance, Comedy

Xing Fei, Xu Kaicheng

Li Chuyue, a "drama" girl, who accidentally enters the Yunwei Villa is forced to cooperate with the young master An Jingzhao to pretend to be an unmarried couple. As they work together to deal with the crisis at the villa, they gradually develop feelings for each other, while the culprit behind the scene gradually emerges.

2023-09-15

#3

Historical, Suspense, Thriller

Janice Wu, Li Jiahang, Qiao Zhenyu

The girl Lin Rulan, ignoring the opposition of her close friend Meng Wan, staked her own reputation and accused the owner of the Embroidery Pavilion, Wu Lian. However, her attempts to report to various authorities were in vain, and she found herself isolated and without support. In the end, she took her own life to prove her innocence. Meng Wan, after seven years of hardship, gathered a group of "Nine Righteous Men," including Liu Xin, who had numerous connections to the Lin Rulan case. They formed a "revenge team" with the goal of overturning the case. The struggles and battles of the young girl buried in the sands of time gradually emerged during this process.

2023-07-24

#4

Historical, Fantasy, Romance

Yang Zi, Zhang Wanyi, Deng Wei

In ancient times, humans, gods, and demons lived together, and there were three kingdoms, Shennong, Xuan Yuan, and Gao Xin. After a hundred years of hardships, Jiu Yao(Xiao Yao), the leader of Gao Xin, who was stranded in the wilderness, not only lost her identity, but also his appearance, and settled in Qingshui Town. She lived a life of unrestrained recklessness by commenced her medical career. Xiao Yao's cousin, Prince Xuan Yuan, is a very tolerant man, he traveled all over the wilderness to find Xiao Yao and came to Qingshui Town. The days in Qingshui Town were simple and warm. Wen Xiaoliu accidentally saved the dying Prince Tu Shanjing of Qing Qiu. gradually had an affection for each other. Wen Xiaoliu and Xiang Liu, a nine-headed demon, acquainted with each other and became friends. Wen Xiaoliu and Cang Xuan met again, but they were unable to recognize each other. After several twists and turns, she finally identified with Cang Xuan and restored her real identity. In order to unify the world, Xuan Cang gave up his personal love and took the throne. After Xiang Liu died in battle and Xiao Yao helped Xuan Cang complete his great work, then she and Tu Shanjing retired to Jianghu. Xu Cang devoted all his efforts to managing the country because he knew that as long as the world is peaceful, his Xiao Yao will be able to be happy and healthy.

2023-02-10

#5

Urban, Romance, Medical

Peng Guanying, Wang Churan

After seven years away from home, Ruan Liuzheng returned to the city where she grew up and became an advanced training doctor in the neurosurgery department of Beiya Hospital. In order to stay at Beiya, Ruan Liuzheng put all her energy into her work. The embarrassing thing is that her ex-husband, Ning Zhiqian, is the best neurosurgeon in Beiya. He offered to be Ruan Liuzheng's mentor and taught her everything he can, just to make up for the damage caused by her failed marriage. However, Ruan Liuzheng was not the fragile and timid girl she was back then, she had her own commitment and insistence, whether it was treating patients or facing emotions. In the work, they argued, reconciled, and fought side by side, the red strings held between them by fate have never been cut. In order to respond to the national call, they joined a medical team to aid Africa. In the process of rescuing patients, Ning Zhiqian was seriously injured by a stray bullet, and Ruan Liuzheng never left to snatch him back from death. After a life and death test, they have a better understanding of life and life, and start a new relationship again!

2023-01-05

#6

Historical, Romance

Yuan Hao, Jia Ze

Shu Cheng, the female "Prince" of the first family in Great Chu, behaves as a playboy to protect her family, but falls in love with the most handsome guy Shen Ye. After a few twists and turns, Shu Cheng discovers that Shen Ye seems to have multiple identities, making it difficult to distinguish between friend and foe. They are forced to become the closest of enemies. But in the end, they work together to overcome many obstacles.

2022-12-15

#7

Historical, Romance, Fantasy

Vin Zhang, Xu Lu

When Liu Shao was young, she met a mysterious man and exchanged her future destiny for three days of fun. Ten years later, the fate that was changed came as expected. The mysterious power in her body that she cannot control and the ensuing hunt down make Liu Shao take refuge in the mansion of Wu Yang Hou. Lu Li, the teenager who joined the Wu Yang Hou with Liu Shao at the same time, has a similar appearance to the mystery man and is treated as a reliance by Liu Shao. Lu Li thinks that Liu Shao is beautiful but simple and impulsive, he still helps her pass the test. They go through all kinds of hardships, encounter jealousy and ostracism, but also gain the friendship of their sect fellow and befriend the demon He Na who is noble and gentle but bear 10,000 years curse. Liu Shao is tough and brave, which gradually impresses Lu Li. After a few times of hardship, they develop a love feeling. At this point, Lu Li's true identity is revealed. Like the others, he came for the mysterious power inside Liu Shao too. His approach and protection of Liu Shao were deliberate and had another purpose. Lu Li withstands the pressure and proves his sincerity to Liu Shao. But when they got back on good terms, a bigger crisis came. In order to protect Liu Shao, Lu Li died in front of her. When Liu Shao was grief-stricken, another man appeared, he is not only has the most powerful power in the world, but also with the exact same appearance as Lu Li.

2022-11-30

#8

Historical, Suspense, Thriller

Shu Yaxin, Huang Nuannuan, Bai Chenxi

During the Tang Dynasty, the Crown Prince Li Xinghe meets the female coroner Zhang Xiaomeng and the head of the Da Li Si, Chu Qi, on a secret trip. The three of them are involved in a murder case after working together to solve a strange case. In the process of solving the case, they are even involved in a long-standing murder case of a fox demon in a secret room. How will the three of them solve the strange case in the bizarre Chang'an?

2022-09-16

#9

Fantasy, Romance, Comedy

Bie Thassapak Hsu, Wan Peng

Chai Xiaoqi and Fang Leng are ready to get married, but there are twists and turns again. On the day of their wedding, Jiang Shiyi is ordered by his mother planet to forcibly take Chai Xiaoqi away and brainwash her. Will the "Leng Qi CP" be able to break through the obstacles and find their old sweetness?

2021-03-30

#10

Historical, Romance, Fantasy

Darren Chen, Zhang Yishang, Wang Yifei

During the Song Dynasty, Bao Longtu came to power on Kaifeng Prefecture, the new "Bao Qingtian". Duanmu Cui down to the world to set up a sect "fine flower flow", intended to stop the demons crossed the border. The fourth grade with a sword guard Zhan Yan, by the order of Bao Zheng, interchanged with Duanmu Cui. From then on, they worked together to solve cases and had a secret love affair in the end.

2020-10-21

#11

Urban, Law, Romance

Janice Wu, Yang Le, Zheng Yawen

Qiao Nuo, who had just graduated from college, had a chance to become an intern court clerk of the municipal court. He was questioned by the judge because of her ignorance of the job. After entering the courtroom and seeing the fierce confrontation between the prosecution and the defense in the courtroom, and seeing the judge face the cunning criminals to uncover the true culprit, she fell in love with this profession. Qiao Nuo worked hard during the day and went home after work to improve her legal knowledge, but what really made her grow was the guidance and teaching of the presiding judge Yang Boqing when she faced the case. Under the leadership of the old judges, she was not afraid to look for useful clues and messages, gaining experience, making friends, and gaining love.

2020-07-30

#12

Historical, Romance, Fantasy

Zheng Yecheng, Hu Yixuan

The ninth Princess Xu Chuyue and the decisive General Xue Yao have never interacted before, but they were brought together by a palace assassination. Xue Yao blocked an arrow to save the princess, and the princess concealed his identity in return for saving her life. They were granted a marriage by the emperor, living together. Their grudges and misunderstandings were solved. Xue Yao thought that the princess was very strange, so he not only put her on an ankle chain but also tied her to a stake as an arrow target, in order to force her to tell him what she had seen and heard that night at the palace. The princess was also dissatisfied with Xue Yao's attitude. After her marriage, she repeatedly escaped, although she was also afraid of the general, she was determined to pursue freedom. However, they fell in love because of sleeping together. Because Chuyue discovered that Xue Yao can cure nightmares, she gradually attached to him, and the general also gradually treated the lovely princess with tenderness.

2019-08-19

#13

Fantasy, Romance, Comedy

Wan Peng

The alien girl Chai Xiaoqi from " Cape Town Planet" meets the CEO Fang Leng, who suffers from "heterosexual amnesia on rainy days", accidentally loses her beacon, and is trapped on Earth. Chai Xiaoqi is not only an alien but also an amazing girl who will fall into a "boy crazy state" once she inhales the hormones emitted by men on Earth. She experiences all kinds of funny and hilarious encounters, which will perfectly restore the nymphomaniac girl's psychology of flirting with men for the audience. In order to survive on the earth, Chai Xiaoqi will also use her various superpowers to solve unexpected trouble one after another. Fang Leng is a different kind of boss. Once it rains, he will forget the girls who appeared on his side. So he has a variety of hilarious "battles of wits" with the Chai Xiaoqi.

2019-05-15

#14

Historical, Romance

Zhang Xueying, Aarif Rahman

Rong Le, the eldest princess of Xiqi, woke up from a coma and lost all her memories, and all the signs made her doubt her identity. In order to make an alliance with Beilin, Rong Le was ordered to marry Prince Wuyou of Beilin, but Wu You refused to marry her. She was also Man Yao, a teahouse shopkeeper who was looking for a book that the Qin family had lost. She met Wu You who did not know her true identity, and developed an affection for Man Yao. When Man Yao found the book, his brother Rong Qi wanted her to marry General Fu Chou of Beilin. Rong Le made an agreement for a fake marriage with Fu Chou. At the moment, Wu You discovered that Man Yao was Rong Le. When Mang Yao was determined to control her own destiny but found out that Fu Chou was Wu You's brother and she was Qin Man, the daughter of the Qin family left in the world. They realized that they cannot even protect their own happiness and that of their loved ones in this chaotic world. In the end, Rong Le, Wu You, and Fu Chou put aside their feuds, and with the help of Rong Qi, they destroyed the conspiracy of the traitors and settled the dynasty, and each of them went on to a new life.

2019-02-27

#15

Historical, Wuxia, Romance

Joseph Zeng, Yukee Chen, Zhu Xudan

At the end of the Yuan Dynasty, there were many heroes, and the Martial arts World was in turmoil. The Rumor was saying that the person who got the Heavenly Sword and Dragon Slaying Sabre could become the supreme martial artist and order the world, no one dared to disobey. For a period of time, it triggered the fight for the Heavenly Sword and Dragon Slaying Sabre in the martial arts world, several relationships and feuds also arose. Zhang Cuishan, who came from The Wudang sect, and Yin Susu, who was from Tian Ying Cult, met and fell in love because of the Dragon Slaying Sabre, and finally, they were forced to commit suicide because of the Dragon Slaying Sabre. After their son Zhang Wuji grew up, he coincidentally studied the martial arts "Jiu Yang Shen Gong" and "Qian Kun Da Nuo Yi" and became the head of the Ming Cult. Zhang Wuji had affection for Zhao Min, the princess of the Yuan Dynasty, Zhou Zhiruo of the Emei Cult, his cousin Yin Li and his maid, Xiao Zhao. However, the seemingly soft Zhou Zhiruo hurt Yin Li and framed Zhao Min to get the secret of the Heavenly Sword and Dragon Slaying Sabre. Although Zhang Wuji has already known the true nature of Zhou Zhiruo, he still can't hate her. Afterward, Zhang Wuji resolved all kinds of grudges in the martial arts world, resigned from the position of sect master, and traveled to Mongolia with Zhao Min.

2017-10-30

#16

Historical, Romance, Drama

Tang Yixin, Raymond Lam

After hearing the story of Dong Ge, the first beauty of Nuzhen, the novel writer Bu Youran was fascinated by the story, and then scoured the ancient books, collecting bits and pieces along the way. Then a legendary love story in the late Ming and early Qing dynasties gradually unfolded under her pen. At the end of the Wanli period of the Ming Emperor Shenzong, Dong Ge, who was the first beauty of the Nuzhen Yehe clan, was prophesied from birth to be "the one who could prosper the world and the one who could destroy it". Her beauty and fame made her an object of contention among the various tribes. Dong Ge had to be strong in order to survive in the desperate situation. She was gifted to Nu Er Ha Chi by her elder brother as a political tool. She also faced the predatory affection of Chu Ying, the tender consideration of Dai Shan, the irreplaceable love of Huang Tai Ji, and the unrestrained nature of Duo Er Gun When Dong Ge took care of Huang taiji, they get to know each other, trust each other, and fell in love with each other. However, they separated by mistake. Through all the hardships, she eventually reunited with Huang Tai Ji, accompanying him, witnessing the establishment of the Qing dynasty, and longing for a peaceful and prosperous world together with him, making for a moving legend.

2016-07-24

#17

Historical, Romance, Fantasy

Feng Shaofeng, Victoria Song, Ma Tianyu

When the second prince of the Fire Tribe was mysteriously killed while attending the bar mitzvah of Ice Tribe Prince Ka Suo, the Fire King took this opportunity to start a war between the Ice Tribe and the Fire Tribe. With the help of the Ice tribe's spies, Ka Suo's parents were captured and his older siblings were killed, leaving only two Ice tribe princes, Ka Suo and Yingkong Shi, to survive and escape to the mortal world to seek the help of the world-keeper Li Luo. With the help of Li Luo, Ka Suo obtained the six-leaf ice crystal from the six tribal leaders. Ka Suo was injured by the Fire King and lost his spiritual power, Ying Kongshi led the other tribes to fight against the Fire King. He defeated the Fire tribe to inherit the throne. In order to restore Ka Suo's spiritual power, Li Luo made a deal with the "Demon Sword", becoming a bloodthirsty beast, while the fire princess Yan Da gave up everything for Yingkong Shi. However, Ka Suo's lover Li Lu and his brother Ying Kongshi both died under the conspiracy of Yan Ji. He was determined to find the legendary "hidden lotus" to revive them. The war between the ice tribe and the fire tribe started again, and Li Tianjin also joined the fire tribe and decided to seek revenge on Ka Suo.
Related Posts