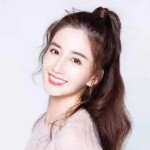 Chen Xinyu dramas, movies, and TV shows list contains the best TV series, films of Chen Xinyu and the ongoing and upcoming shows. The list will be updated continuously, bookmark this list to get the latest tv shows of Chen Xinyu.
Chen Xinyu Dramas List
2023-08-08

#1

Historical, Romance, Fantasy

Chen Xinyu, Li Ben

Qiao Qingqing, a sophomore student majoring in forensic medicine, is a script traveler. She unexpectedly travels back in time and becomes the only daughter of the Prime Minister in Da Ning. In order to return to the modern era, she teams up with Director Shen Yuxin to solve a series of mysterious cases. However, these cases involve the reigning incompetent ruler, Yan Junhuai. During the process of uncovering the truth, Qiao Qingqing discovers that Director Shen Yuxin is hiding even bigger secrets...

2023-07-24

#2

Historical, Fantasy, Romance

Yang Zi, Zhang Wanyi, Deng Wei

In ancient times, humans, gods, and demons lived together, and there were three kingdoms, Shennong, Xuan Yuan, and Gao Xin. After a hundred years of hardships, Jiu Yao(Xiao Yao), the leader of Gao Xin, who was stranded in the wilderness, not only lost her identity, but also his appearance, and settled in Qingshui Town. She lived a life of unrestrained recklessness by commenced her medical career. Xiao Yao's cousin, Prince Xuan Yuan, is a very tolerant man, he traveled all over the wilderness to find Xiao Yao and came to Qingshui Town. The days in Qingshui Town were simple and warm. Wen Xiaoliu accidentally saved the dying Prince Tu Shanjing of Qing Qiu. gradually had an affection for each other. Wen Xiaoliu and Xiang Liu, a nine-headed demon, acquainted with each other and became friends. Wen Xiaoliu and Cang Xuan met again, but they were unable to recognize each other. After several twists and turns, she finally identified with Cang Xuan and restored her real identity. In order to unify the world, Xuan Cang gave up his personal love and took the throne. After Xiang Liu died in battle and Xiao Yao helped Xuan Cang complete his great work, then she and Tu Shanjing retired to Jianghu. Xu Cang devoted all his efforts to managing the country because he knew that as long as the world is peaceful, his Xiao Yao will be able to be happy and healthy.

2023-07-02

#3

Historical, Romance, Fantasy

Xiao Zhan, Ren Min

The aloof prince Kongsang, Shi Ying, and the righteous princess of the Chi Zu, Zhu Yan, had predestination in their life. By mistake, they become masters and apprentices for three years. Shi Ying fell in love with Zhu Yan from the first moment he saw her. When Zhu Yan was thirteen years old, Shi Ying sent Zhu Yan off Jiuyi Mountain and gave her the Jade Bone, the bride price of successive Emperors of Khongsang. When the evil raised, Kongsang is in danger. Shi Ying mistakenly thought that Zhi Yuan who grew up with Zhu Yan was the sea emperor, so he sealed Zhi Yuan. This led to a battle between Shi Ying and Zhu Yan, Shi Ying was killed by Zhu Yan voluntarily. Zhu Yan stabbed the Jade Bone to Shi Ying. A saying turned out to be a prophecy. However, the fate has changed as early as the day it was spied on…

2023-05-09

#4

Historical, Romance, Fantasy

Neo Hou, Zhou Ye

Twenty years ago, Tian Yao was hurt and sealed by the power of the five elements by his beloved, Su Ying, the master of the Guang Han Sect. By chance, Tian Yao's soul escaped from the seal ten years ago, and he perceived that his dragon bone was sealed in a village lake, so he possessed the body of a boy who had died and waited for an opportunity to retrieve the dragon bone. Yan Hui's appearance was bringing hope to Tian Yao. It turned out that Yan Hui carried his Dragon Scale in her heart, which could help him break the seal. So Tian Yao started to use Yan Hui and asked her to help him find the rest of his body. Yan Hui tried to escape from Tian Yao, but instead of being separated, their relationship grew closer and closer. Tian Yao was moved by Yan Hui's righteousness in saving his life several times, and Yan Hui also discovered Tian Yao's incessant relationship with herself in the incidents that keep getting involved. The origin of the dragon scale, the relationship between his master Ling Xiao and Su Ying, and the mystery came one after another.

2023-03-11

#5

Historical, Romance, Fantasy

Chen Xinyu, Wu Junyu, Gan Wangxing

A doctor named Chu Jinghong accidentally enters a different world and becomes a princess of the Northern Chu Kingdom. In order to return to her original world as soon as possible, she overcomes various difficulties along the way and falls in love with the King of War, Yu Longyuan.

2022-06-24

#6

Historical, Romance, Comedy

Lamu Yangzi, Li Hongyi

Liu Jinfeng, the beauty of the Xian Pa village, is dramatically married into the imperial palace as the queen, causing jokes throughout the court, and is also considered by the Emperor to have murderous intentions. After the wedding, the emperor tries everywhere, Jinfeng makes a lot of jokes, causing the harem chaos. As the love-hate couple experience more and more, the "most incompatible" emperor and queen in history became the most matched couple. After a period of innocent and beautiful utopia-like life in the palace, their affection also suffers ups and downs because of some difficult experiences. In the end, they understood that couples should be righteous in order to stay together for a long time.

2021-11-09

#7

Historical, Romance, Political

Chen Xingxu, Zhang Jingyi, Lin Yanjun

In 1926, Mu Wanqing, who has been in Japan for ten years due to the breakup of her parents, returns home with her mother's ashes for burial. In order to find out the truth about her brother's death, which led to the breakup of her parents, she seeks shelter to her father. Tan Xuanlin, Shanghai city defender who rose to power in the mutiny, has been ostracized because of his humble origins and treads as if on thin ice after the reversal. Xu Guangyao, the only son of the commander of Yue Cheng, is disgusted by the power struggle in the government. By chance, Mu Wanqing, Tan Xuanlin and Xu Guangyao form a deep bond. In order to keep a foothold in the Mu family, Mu Wanqing deliberately approaches Xu Guangyao as a backer, while Tan Xuanlin offers to cooperate with Mu Wanqing in order to investigate an old case related to the Mu family. After a series of ups and downs and even life and death trials, Tan Xuanlin and Xu Guangyao, under the guidance of Liao Xi, a communist, gain an insight into the essence of the reactionary warlords who are only fighting for their own interests without a concept of the country, and join the flood of the Revolution together. In the process, the growing affection between the three people makes for a gripping love story.

2020-03-24

#8

Suspense, Comedy, Thriller

Hu Yitian, Zhang Yunlong, Xiao Yan

After 14 years of the Republic of China, Lu Yao, a playboy who has returned from studying in England, was invited to be a detective consultant by Qiao Chusheng, a detective with extraordinary skills, due to his superb intelligence and reasoning ability. Afterward, they form a detective squad with a female reporter, Bai Youning, working together to solve seemingly treacherous murder cases. With very different personalities, they uphold justice in a chaotic world and maintain social stability.

2019-05-15

#9

Historical, Romance

Zhang Xueying, Aarif Rahman

Rong Le, the eldest princess of Xiqi, woke up from a coma and lost all her memories, and all the signs made her doubt her identity. In order to make an alliance with Beilin, Rong Le was ordered to marry Prince Wuyou of Beilin, but Wu You refused to marry her. She was also Man Yao, a teahouse shopkeeper who was looking for a book that the Qin family had lost. She met Wu You who did not know her true identity, and developed an affection for Man Yao. When Man Yao found the book, his brother Rong Qi wanted her to marry General Fu Chou of Beilin. Rong Le made an agreement for a fake marriage with Fu Chou. At the moment, Wu You discovered that Man Yao was Rong Le. When Mang Yao was determined to control her own destiny but found out that Fu Chou was Wu You's brother and she was Qin Man, the daughter of the Qin family left in the world. They realized that they cannot even protect their own happiness and that of their loved ones in this chaotic world. In the end, Rong Le, Wu You, and Fu Chou put aside their feuds, and with the help of Rong Qi, they destroyed the conspiracy of the traitors and settled the dynasty, and each of them went on to a new life.

2019-02-27

#10

Historical, Wuxia, Romance

Joseph Zeng, Yukee Chen, Zhu Xudan

At the end of the Yuan Dynasty, there were many heroes, and the Martial arts World was in turmoil. The Rumor was saying that the person who got the Heavenly Sword and Dragon Slaying Sabre could become the supreme martial artist and order the world, no one dared to disobey. For a period of time, it triggered the fight for the Heavenly Sword and Dragon Slaying Sabre in the martial arts world, several relationships and feuds also arose. Zhang Cuishan, who came from The Wudang sect, and Yin Susu, who was from Tian Ying Cult, met and fell in love because of the Dragon Slaying Sabre, and finally, they were forced to commit suicide because of the Dragon Slaying Sabre. After their son Zhang Wuji grew up, he coincidentally studied the martial arts "Jiu Yang Shen Gong" and "Qian Kun Da Nuo Yi" and became the head of the Ming Cult. Zhang Wuji had affection for Zhao Min, the princess of the Yuan Dynasty, Zhou Zhiruo of the Emei Cult, his cousin Yin Li and his maid, Xiao Zhao. However, the seemingly soft Zhou Zhiruo hurt Yin Li and framed Zhao Min to get the secret of the Heavenly Sword and Dragon Slaying Sabre. Although Zhang Wuji has already known the true nature of Zhou Zhiruo, he still can't hate her. Afterward, Zhang Wuji resolved all kinds of grudges in the martial arts world, resigned from the position of sect master, and traveled to Mongolia with Zhao Min.

2017-10-30

#11

Historical, Romance, Drama

Tang Yixin, Raymond Lam

After hearing the story of Dong Ge, the first beauty of Nuzhen, the novel writer Bu Youran was fascinated by the story, and then scoured the ancient books, collecting bits and pieces along the way. Then a legendary love story in the late Ming and early Qing dynasties gradually unfolded under her pen. At the end of the Wanli period of the Ming Emperor Shenzong, Dong Ge, who was the first beauty of the Nuzhen Yehe clan, was prophesied from birth to be "the one who could prosper the world and the one who could destroy it". Her beauty and fame made her an object of contention among the various tribes. Dong Ge had to be strong in order to survive in the desperate situation. She was gifted to Nu Er Ha Chi by her elder brother as a political tool. She also faced the predatory affection of Chu Ying, the tender consideration of Dai Shan, the irreplaceable love of Huang Tai Ji, and the unrestrained nature of Duo Er Gun When Dong Ge took care of Huang taiji, they get to know each other, trust each other, and fell in love with each other. However, they separated by mistake. Through all the hardships, she eventually reunited with Huang Tai Ji, accompanying him, witnessing the establishment of the Qing dynasty, and longing for a peaceful and prosperous world together with him, making for a moving legend.

2017-09-11

#12

Urban, Youth, Romance

Mike D.Angelo, Mao Xiaotong

The star chef of Western food, Li Yuzhe, and the editorial director of the TV food program, Song Jiaming, met because of program production. Li Yuzhe is obsessed with food and has a glamorous background as a graduate from Le Cordon Bleu in France, and runs his own restaurant in an elegant style. Song Jiaming, who has an excellent palate, assists her father, Song Dezhong, in running a popular traditional snack bar. In order to produce the show, Song Jiaming, and the cold-faced chef Li Yuzhe had various conflicts in philosophy. But after the friction, Yuzhe was impressed by Jiaming's talent and love for cooking and was gradually attracted by the brightness and tenacity of Jiaming's personality. Jiaming also gradually felt the charm of Yu Zhe. They were gradually attracted to each other. However, they were tested by the inextricable grudges of the previous generation. They went forward through hardships but still persisted in their dreams. On the other hand, Ye Yilan, Li Yuzhe, and Zhao Han are good friends who grew up together. Yilan was jealous of Yuzhe's love for Jiaming, and Yilan deliberately approached and pursued Yuzhe despite Zhao Han's affection. At the same time, the old house where the Song family snack bar was located was being deliberately acquired. Jiaming faced a crisis in her family and love, but she accidentally discovered that her mother Chen Lihua, whom she had been searching for for years, was the stepmother of Yilan. Yilan's younger brother, Yi Xuan, and Yuzhe's sister, Yu Xi who met due to the business venture, were secretly in love. With the emotional entanglement and career competition between the young people, the inextricable ties and secrets behind the several young people are uncovered little by little.

2017-03-08

#13

Fantasy, Romance

Feng Shaofeng, Zhang Yuqi, Zhang Meng

In the year 2020 on Earth, Ice King Ka Suo is reincarnated as Feng Suo, a tech company master, who opens the door to the Ice Race in an accident and gradually recovers his abilities and memories of his previous life. At the same time, he also met again with his lover Luo Luo, the reincarnation of Li Luo, which led to a magnificent adventure related to past lives and present lives. The "Chi Ning Lian", which will bloom on Feng Suo's 28th birthday, has the mysterious power to reverse time and space. Yingkong Shi also has been waiting for this for endless years!

2016-07-24

#14

Historical, Romance, Fantasy

Feng Shaofeng, Victoria Song, Ma Tianyu

When the second prince of the Fire Tribe was mysteriously killed while attending the bar mitzvah of Ice Tribe Prince Ka Suo, the Fire King took this opportunity to start a war between the Ice Tribe and the Fire Tribe. With the help of the Ice tribe's spies, Ka Suo's parents were captured and his older siblings were killed, leaving only two Ice tribe princes, Ka Suo and Yingkong Shi, to survive and escape to the mortal world to seek the help of the world-keeper Li Luo. With the help of Li Luo, Ka Suo obtained the six-leaf ice crystal from the six tribal leaders. Ka Suo was injured by the Fire King and lost his spiritual power, Ying Kongshi led the other tribes to fight against the Fire King. He defeated the Fire tribe to inherit the throne. In order to restore Ka Suo's spiritual power, Li Luo made a deal with the "Demon Sword", becoming a bloodthirsty beast, while the fire princess Yan Da gave up everything for Yingkong Shi. However, Ka Suo's lover Li Lu and his brother Ying Kongshi both died under the conspiracy of Yan Ji. He was determined to find the legendary "hidden lotus" to revive them. The war between the ice tribe and the fire tribe started again, and Li Tianjin also joined the fire tribe and decided to seek revenge on Ka Suo.

2016-05-01

#15

Urban, Romance

Yu Feihong, Yang Le

Yao Lan, who is nearly thirty-three years old, suffered robbing marriage by the groom Tian Kun's ex-girlfriend. She left in anger and canceled the wedding. But this incident accidentally leads to an inseparable relationship between Yao Lan and Lu Xiaobei, an older boy. There is a nine-year age difference between them, but Lu Xiaobei's energy and romance and Yao Lan's maturity and stability make them deeply attracted to each other. Reason tells Yao Lan not to indulge in this blind passion. In reality, the problems of sister-brother relationships are revealed one after another: differences in values, incompatible rhythms of life, opposition from family members, etc. Yao Lan is exhausted by all this and finally breaks up with Lu Xiaobei in pain. Yao Lan meets Tian Kun again, and they resolve their differences. Tian Kun appreciates and understands Yao Lan and asks for a chance to share his life with her. Lu Xiaobei returns , he has grown up after the storm and takes up all the responsibilities and bravely takes Yao Lan's hand. True love finally brings these two lovers together and allows both of them to experience growth in their lives.

2016-02-13

#16

Historical, Drama, Medical

Liu Shishi, Wallace Huo, Huang Xuan

In the Ming Dynasty, the state was prosperous but the hierarchy was harsh, women had a low status and were not allowed to work in medicine, and secret diseases were difficult to treat. The Tan family is a family of medicine, generations of ancestors have been the imperial doctor. But because of the traitors framed, they suffered destruction. Since then, the family left the ancestral training that future generations are not allowed to do medicine. However, the intelligent Tan Yunxian grew up with her grandmother and secretly studied Chinese medicine with her grandmother, She not only helped the people kindly, but also gained the praise and support of ordinary people, and gradually had a mind to save women. As a result, Yunxian not only faced many difficulties and obstacles in her medical studies but also had to face the impact of feudal rituals and secular concepts. However, with her obsession and love for medicine, Yunxian overcame many difficulties and not only collected a wide range of medical knowledge, but also broke through the strict confines of rituals and established the system of female medicine, from saving people's bodies to saving people's souls, and from saving people to saving the country, spreading and promoting Chinese medical culture, and finally becoming a generation of national doctress, famous all over the world.

2015-01-10

#17

Urban, Romance

Wallace Chung

In her college days, Zhao Mosheng fell in love at first sight with He Yichen, a talented student in the law department of the University of C. The cheerful and straightforward girl chased after him in a different way, attracting his attention. A pure school love grew quietly. However, He Yichen's foster family's sister He Yimei took the courage to declare war on Zhao Mosheng. When Zhao Mosheng went to seek confirmation from He Yichen, she was surprised to get a cool response from He Yichen. Mistakenly believing that He Yichen and He Yimei were together, Zhao Mosheng despondently complied with her father's arrangement and went to the United States for further studies. Seven years later, Zhao Mosheng, who had become a photographer, came back and once again met the man she could not forget, He Yichen. Seven years, crossed in the middle of them, there were the facts that Zhao Mosheng has been forced to marry in the United States due to life, infatuated ex-husband Ying Hui, the feud of their fathers more years ago. But these did not let the pair of lovers continue to miss each other, they more understood the true feeling for each other over the years in a variety of misunderstandings and reality tests.
Related Posts