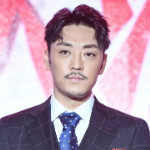 Zhao Da dramas, movies, and TV shows list contains the best TV series, films of Zhao Da and the ongoing and upcoming shows. The list will be updated continuously, bookmark this list to get the latest tv shows of Zhao Da.
Zhao Da Dramas List
2023-09-07

#1

Adventure, Suspense, Romance

Ni Ni, Bai Yu

"The desert rose", Ye Liuxi, and the brave desert guide, Chang Dong, join forces and travel deep into the desert to unravel the mystery of their origins and uncover the truth about their past. The desert is full of crises and an invisible hand seems to be pulling them into the weathered Yu Men. As they navigate with many forces, they deduce the truth from the mystery and learn about true love from the test of death. The truth seems to be close at hand, but they are also caught in a larger conspiracy.

2023-08-28

#2

Urban, Romance, Life

Chen Xiao, Gulnazar

The drama tells the story of Xu Yao, who lost his girlfriend after a failed business venture, Yu Jia'en, a single lady in city, Zhang Qing, a lady who has been struggling in the city for ten years, and Li Nianhuan, a good girl who suffered from cheating during pregnancy. They all experience workplace and emotional confusion and growth.

2023-01-14

#3

Crime, Action, Drama

Zhang Yi, Zhang Songwen, Li Yitong

An Xin, a front-line criminal police officer in Jinghai City, was constantly attacked by "protective umbrellas" in his struggle against gang crimes and was never able to bring the criminals to justice. After the national crackdown on gang crimes is launched, Linjiang Province sent a steering team to Jinghai and joined hands with the various departments of the public prosecutor, the law, and the judiciary to remove the corrupt elements within the political and legal forces, smash the protective umbrella of the gang crimes and eradicate in one fell swoop the Qiang Sheng Group that had been cooped up in Jinghai for many years.

2022-09-19

#4

Law, Drama, Friendship

Jin Dong, Cheng Yi, Cai Wenjing

Fang Yuan, Head of the Filing Division of the Xingcheng District People's Court, and Song Yufei, Deputy Head of the Criminal Division of the Rongzhou Intermediate People's Court, were disciples of Zhang Weimin, Vice-President of the Xingcheng District People's Court, who dedicated their youth and enthusiasm to the judicial career in China. Today, Fang Yuan's apprentice and legal assistant Zhou Yian has just become a judge. The former master and apprentice group, now scattered to different trial positions, continues to "shine". The sudden arrival of Ye Xin, a young female cadre from the Research Office of the Supreme Court, has brought more changes to the Xingcheng Court. These three generations of judges, carrying forward the fine tradition in one case to another, have always held the line of justice, morality, and humanity.

2022-08-01

#5

Urban, Romance, Life

Chen Shu, Du Chun

A sunny morning begins what is another ordinary and busy day for four young mothers, Fang Yuan, Jin Lu, You Xiaozhu and Ding Mumu. Their children are all studying in the same class. On this day, Fang Yuan finds that her perfect life has been hit hard. Ding Mu Mu, who is carrying a secret, has finally found a job, You Xiao Zhu, who is always putting her husband first, has been delayed in picking up her children, and Jin Lu, who is dedicated to her career, finds out that she is pregnant again. Also on this day, another bright and shiny mother commits suicide without warning. They must re-examine their lives.

2022-07-22

#6

Youth, School, Fantasy

Lei Jiayin, Zhang Zifeng, Zhang Xincheng

After graduating from the philosophy department, Lin Zhaoxi's life was not satisfactory. She had the seeds of mathematics buried in her heart, but due to her long time admiring her father Lin Zhaosheng and her first love Pei Zhi, two mathematical geniuses, she was not confident until she experienced two trips to parallel time and space and burst out with power beyond her imagination. The first time Zhaoxi came to the parallel time was when she was only twelve years old. With the help of Lin Zhaosheng, she spent a summer vacation in the Olympic summer camp, regained confidence in mathematics, and decided to take the initiative in life. On her second time travel, Lin Zhaoxi returned to her senior year of high school with Pei Zhi. In their side-by-side battle, Lin Zhaoxi gained the courage to face life in a positive way. Back in the real world, Lin Zhaoxi prepared for her graduate studies in mathematics while participating in a modeling competition to earn prize money to subsidize her family. In order to help her father, who was suffering from Alzheimer's disease, recover soon, Lin Zhaoxi and Pei Zhi work together to promote the research of P/NP problems and climb to the top of mathematics.

2022-06-06

#7

Urban, Life, Family

Sun Li, Yuan Wenkang

Housewife Fang Tang was living a happy married life. After her 30th birthday, she discovered her husband Gao Jiawei's series of unreasonable behaviors. Finally, she confirmed that he had an affair. After her inner torment and torture, she chose to deal with the situation calmly, hoping that her husband will be honest and come back to her. But his husband's evasion, deception, and irresponsibility made her extremely disappointed. Meanwhile, Qi Miao, Gao Jiawei's partner, and rival wanted to seize on Gao's marital crisis to suppress him, but she got her own career involved. Qi Miao was so busy pursuing fame and fortune that she had long been estranged from her husband. It was not until her husband filed for divorce that it dawns on her that even though she has material and fame, she is not happy with her life. And Qi Miao's assistant, Da Yu, was too busy taking revenge on the bad man and instigator, and also neglected her family. After experiencing various changes, Fang Tang chose to step out of her comfort zone, stop relying on her marriage, and return to the workplace to have her new life. Qi Miao finally understood that the most important thing in life was the love between family members and learned to balance her life and career. Da Yu let go of her obsession, life should not be trapped in the irretrievable past, but should cherish the present moment.

2022-02-23

#8

Urban, Romance

Bai Baihe, Tong Dawei, Jiang Xin

Shen Huixing, a full-time mother, graduated from a top university. After marriage, she chose to support her husband and children and spent her talents on running a family. Her husband, Sheng Jiangchuan, was busy working and spent less time with his wife and daughter, so family duties all fell on Shen Huixing. As her daughter grew, Shen thought the time was right and decided to return to the workplace, but she was in competition with the company where Sheng Jiangchuan worked. After she started working, she asked Sheng Jiangchuan to share more family responsibilities, which led to constant friction between them. An accidental incident magnified the rift between Shen Huixing and Sheng Jiangchuan, triggering a divorce battle between them. Later, Shen Huixing gradually regained recognition in the workplace, and Sheng Jiangchuan also understood his wife's dedication, and they gradually found their love for each other. The young couple grows up in the workplace and emotional collision and eventually learns to face family and career in a more mature way. They choose to trust each other and grow together, fighting together in their careers and sharing responsibilities in their families.

2021-11-29

#9

Historical, Suspense, Romance

Zhang Huiwen, Caesar Wu

A talented young girl, Mo Yan, who is a newcomer to the Jianghu, is motivated to become the first warrior thief and come to the Kaifeng to solve the case of her fifth senior who was wrongly imprisoned. But she got appreciated by Lord Bao for her keen insight, and became a female constable in Kaifeng Mansion, and became friends with Zhan Zhao. They uncover layers of intrigue along the way, Mo Yan not only uncovered the mystery of her origins, but also understand the "chivalry" and "emotion" dilemma in Zhan Zhao's heart.

2020-04-07

#10

Historical, Romance, Political

Wang Kai, Jiang Shuying, Ren Min

This drama follows the life of Emperor Song Renzong, from his rise to the throne as a young man to his gradual control of the dynasty and devotion to the people, as well as his emotional choices behind the turbulent court. As a young man, Renzong ascended to the throne and took control of the world, but his mercy and love for the people put pressure on him. He feared the changes in the dynasty and feared the words of the people, and ruled the country like a scale, trying hard to keep the balance between the court and the people, The reign of Emperor Renzong was a period of economic and cultural prosperity, this was due to the fact that Emperor Renzong had always followed the kindness principle, and had encouraged freedom of speech. At the same time, however, he sacrificed almost all the possibilities of "capriciousness", putting his daughter, his wife, and his concubine, including himself, in an insurmountable "Lonely Castle", and leaving himself torn between the people of the country and the love of the emperor, between the concept of governing a state and the love of his family, between reason and emotion.

2017-12-18

#11

Historical, Political, War

Liu Haoran, Huang Xiaoming, Tong Liya

The Liang dynasty was stable, but there were constant battles at the border. The Changlin army, which guarded the northern border of Liang, had won many military achievements. As the Emperor was kind and weak and the Crown Prince was young, Empress Xun and her brother Xun Baishui were afraid that the Changlin royal family would threaten the monarch by their success. They were used by Puyang Ying, a spy from Ye Qin who had infiltrated the court, to frame the Changlin Royal Family. They had not only interrupted the front-line supplies in a battle in the north, causing the son of the Changlin Royal Family, Xiao Pingzhang, to be seriously injured, but also created a large-scale epidemic in the capital. In the course of the investigation, Pingzhang and his little brother Xiao Pingjing were poisoning. At this very moment, the north was in danger, Pingzhang gave up treatment and went to support the border. After that, he died because of the poison. In order to keep the country safe, Pingjing was stationed at the border immediately after his eldest brother's death. After the death of Emperor Liang, Lord Changlin Xiao Tingsheng was asked to assist the court. Xun Baishui helped Xiao Yuanqi to take control of the military power to fight against the Changlin royal family. Under their trickery, Pingjing was in the crime of resisting the decree. After Xiao Tingsheng died, Changlin House closed, Changlin army's Military units and formations were withdrawn. Xiao Yuanqi secretly colluded with his uncle who had become the Lord of the Donghai Kingdom to betray his country. Pingjing, who had been living in seclusion for many years, saved the country in a crisis and successfully foiled Xiao Yuanqi's conspiracy. When the borders of Great Liang were settled, Pingjing returned to seclusion again.

2016-12-19

#12

Adventure, Suspense, Thriller

Jin Dong, Joe Chen, Zhao Da

Hu Bayi went and worked in the countryside on the border of China and Mongolia Ganggang Yingzi, taking the only book of his family – "Shi Liu Zi Yin Yang Feng Shui Shu". In his spare time, he memorized the text of the book. After joining the army to Tibet, he suffered an avalanche and fell into a huge trench, Hu Bayi escaped death by using the secret art of burial he knew. After demobilization, Hu Bayi and his friend Wang Pangzi joined an archaeological team to Xinjiang. They came to the ancient city of Jing Jue ruins in the Taklamakan Desert and entered the underground "ghost cave". The cave was full of organs and traps, and the mysterious "ghost cave" seems to be under the control of a prophet.

2016-04-18

#13

Urban, Romance, Friendship

Liu Tao, Jiang Xin, Wang Ziwen

Fan Shengmei, who has come to work in Shanghai, shared a suite with Guan Ju'er and Qiu Yingying. They live on the 22nd floor of a mid-range Community called "Ode to Joy" with An Di, a highly intelligent returnee gold collar worker, and Qu Xiaoxiao, a wealthy girl with superb charm. The five girls have very different personalities, each carrying their own difficulties and disappointments from work, love, and family. They get to know each other as neighbors going from speculating about each other to gradually accepting each other and opening their hearts to each other. In the process, they worked together to solve the problems and confusion in each other's lives and witnessed each other's growth and transformation in the "magic city" of Shanghai.
Related Posts