Heart of Loyalty – Zhang Huiwen, Caesar Wu
Heart of Loyalty is an ancient suspense wuxia drama, directed by Zhao Jintao and Wu Wenguang, led by Zhang Huiwen and Caesar Wu, co-starring Niu Zifan, Chen Fangtong and Tian Li, with Qiao Zhenyu, Li Hongyi, Wang Zixuan, and Zhao Da in special appearances.

The drama is based on the novel of the same title by Lan Se Shi.
Details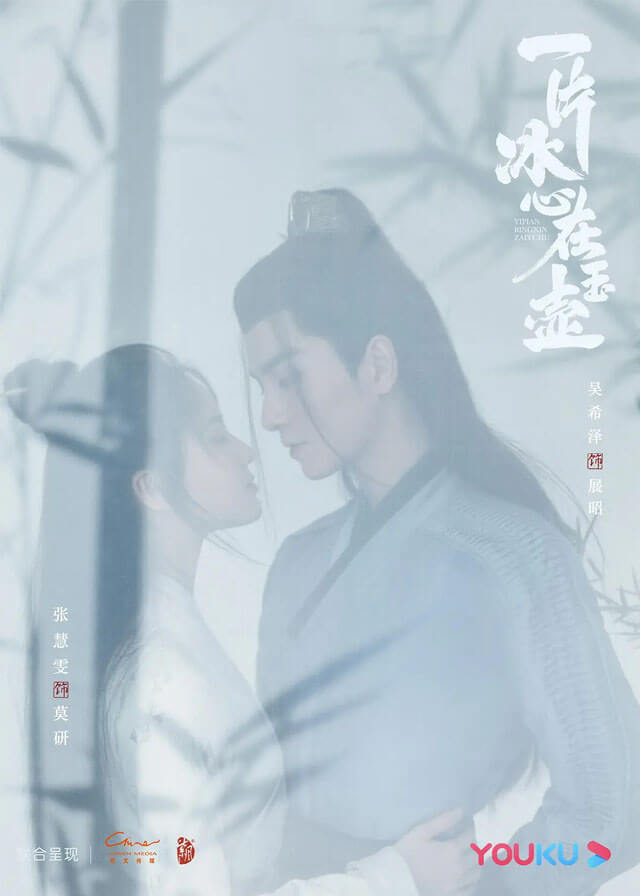 English Title: Heart of Loyalty
Chinese Title: 一片冰心在玉壶
Genre: Historical, Suspense, Romance, Wuxia
Tag: Investigation, Smart Male Lead, Smart Female Lead, Strong Male Lead, Martial Arts, Love Triangle
Episodes: 24
Duration: 45 min.
Director: Zhao Jintao, Wu Wenguang
Writer: Sun Haoxiang, Qiao Yifeng
Producer: Wu Wei, Gao Yi
Product Company: Youku, Ciwen Media, Dongyang Zifeng Movie & TV production
Released Date: 2021-11-29
Watch On: Viki, Youku, youku.tv
Subtitle:
English, Chinese, Thai, Indonesian, Malay, Vietnamese, Spanish, Portuguese, Arabic, French, German, Hungarian, Italian, Japanese, Polish, Romanian
Cast
Synopsis
A talented young girl, Mo Yan, who is a newcomer to the Jianghu, is motivated to become the first warrior thief and come to the Kaifeng to solve the case of her fifth senior who was wrongly imprisoned.
But she got appreciated by Lord Bao for her keen insight, and became a female constable in Kaifeng Mansion, and became friends with Zhan Zhao.
They uncover layers of intrigue along the way, Mo Yan not only uncovered the mystery of her origins, but also understand the "chivalry" and "emotion" dilemma in Zhan Zhao's heart.
Reviews
You May Also Like
Related Posts