The Knockout – Zhang Yi, Zhang Songwen, Li Yitong, Zhang Zhijian
The Knockout is a crime drama directed by Xu Jizhou, led by Zhang Yi, Zhang Songwen, Li Yitong, and Zhang Zhijian, co-starring Han Tongsheng, Gao Ye, Jia Bing, and Li Jian, with Wu Jian and Hao Ping in special appearances.
Details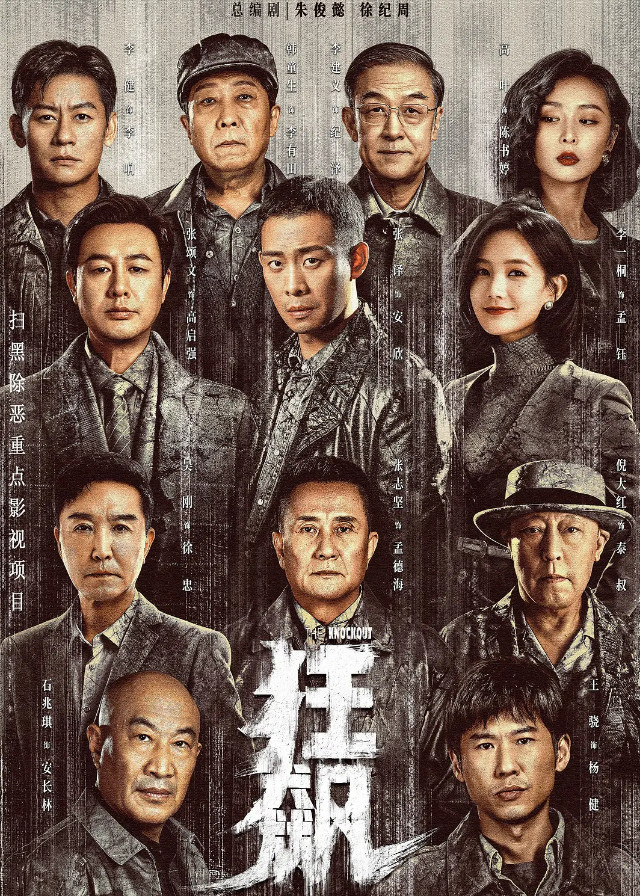 Cast
Synopsis
An Xin, a front-line criminal police officer in Jinghai City, was constantly attacked by "protective umbrellas" in his struggle against gang crimes and was never able to bring the criminals to justice.
After the national crackdown on gang crimes is launched, Linjiang Province sent a steering team to Jinghai and joined hands with the various departments of the public prosecutor, the law, and the judiciary to remove the corrupt elements within the political and legal forces, smash the protective umbrella of the gang crimes and eradicate in one fell swoop the Qiang Sheng Group that had been cooped up in Jinghai for many years.