Modern Marriage – Bai Baihe, Tong Dawei
Modern Marriage is an urban romantic drama directed by Shen Yan, Liu Haibo, led by Bai Baihe, Tong Dawei, and Jiang Xin, co-starring Gao Ye, Wang Xiao, and Shi An, with special appearances by Cao Xiwen, and Zhenghe Huizi.
Details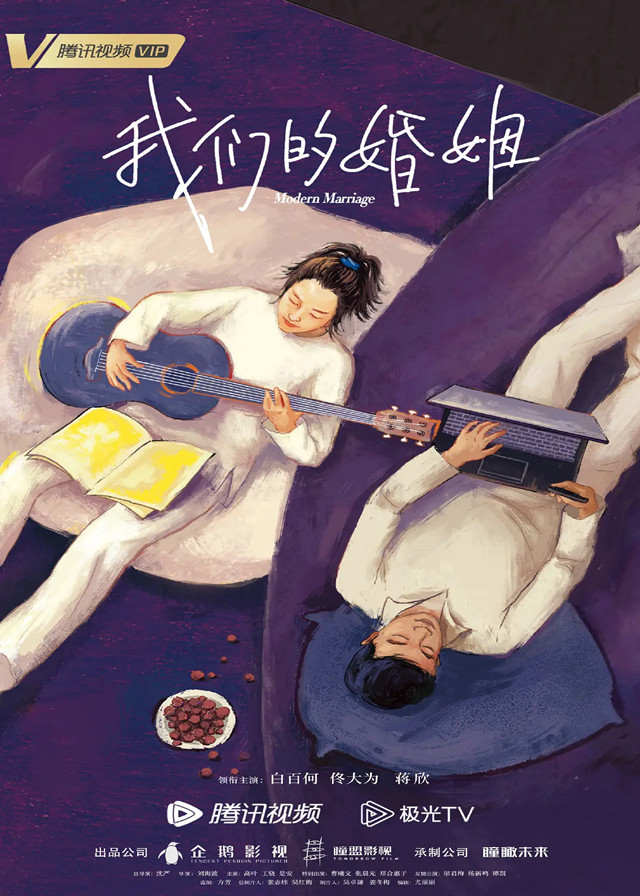 English Title: Modern Marriage
Chinese Title: 我们的婚姻
Genre: Urban, Romance
Episodes: 38
Duration: 45 min.
Director: Shen Yan, Liu Haibo
Writer: You Lili
Producer: Wu Hongmei
Product Company: TENCENT PENGUIN PICTURES, TOMORROW FILM
Released Date: 2022-02-23
Boradcast Website: WeTV
Cast
Synopsis
Shen Huixing, a full-time mother, graduated from a top university. After marriage, she chose to support her husband and children and spent her talents on running a family.
Her husband, Sheng Jiangchuan, was busy working and spent less time with his wife and daughter, so family duties all fell on Shen Huixing.
As her daughter grew, Shen thought the time was right and decided to return to the workplace, but she was in competition with the company where Sheng Jiangchuan worked.
After she started working, she asked Sheng Jiangchuan to share more family responsibilities, which led to constant friction between them.
An accidental incident magnified the rift between Shen Huixing and Sheng Jiangchuan, triggering a divorce battle between them.
Later, Shen Huixing gradually regained recognition in the workplace, and Sheng Jiangchuan also understood his wife's dedication, and they gradually found their love for each other.
The young couple grows up in the workplace and emotional collision and eventually learns to face family and career in a more mature way.
They choose to trust each other and grow together, fighting together in their careers and sharing responsibilities in their families.