"Youth With You 3" Tony VS "CHUANG 2021" SANTA – Fund Rising Battle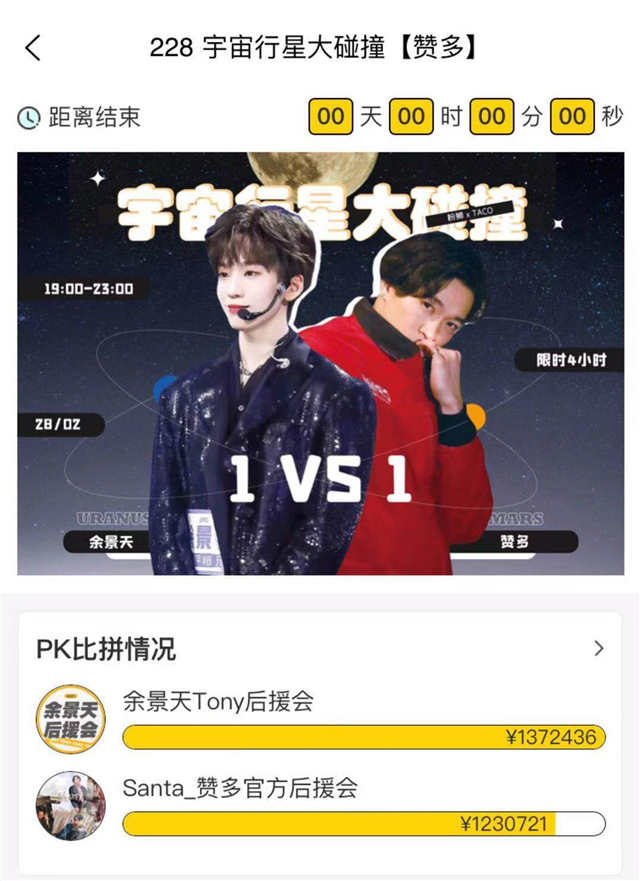 On February 28th, 2021, CHUANG 2021's Santa fan club and Youth With You 3's Tony fan club had a four-hour fundraising battle.
Youth With You 3 Tony's fan club won the battle with 1,372,436RMB(211,144USD), While Santa fan club won 1230721RMB(189341USD). They both showed the capability to compete for the C position.