INTO1: Fandom Name, Fandom Color, Fanchant Were Confirmed!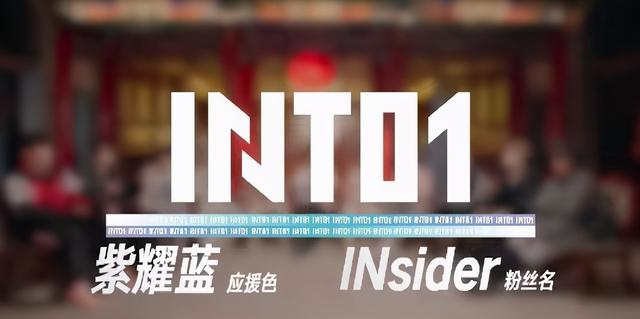 From April 24th to May 24th, INTO1 has been a group for one month! Happy one-month anniversary to them.
On 25th May, the official Weibo released the monthly special photos. While INTO1 fandom name, fandom color, and fanchant were confirmed after a week of selection.
There are four colours to choose from at the beginging.
Then, Ziyao Blue (紫耀蓝) was confirmed as the fandom color with 9 votes.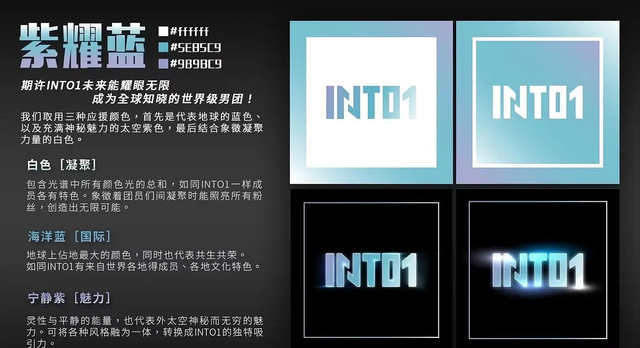 Ziyao Blue is a combination of three colors: white, ocean blue, and serene purple.
Each color has its own meaning, with white representing unity, ocean blue representing the world and the earth, and serene purple with a mysterious spacey appeal.
Ziyao Bule means INTO1 will shine in the future and become a worldwide boy band.
The fandom names were mainly chosen from INsider, Zero, Wonder, Quark, and Intosea.
INsider was elected as fandom name finally. INsider means to follow around INTO1.
After much deliberation, INTO1 finally revealed their support slogan at the end of the vlog: See the world together and sail without fear INTO1 (穿越世界一起看,无畏航行INTO1).
In the first VLOG of INTO1, they settled on group gestures after moving into the dorm.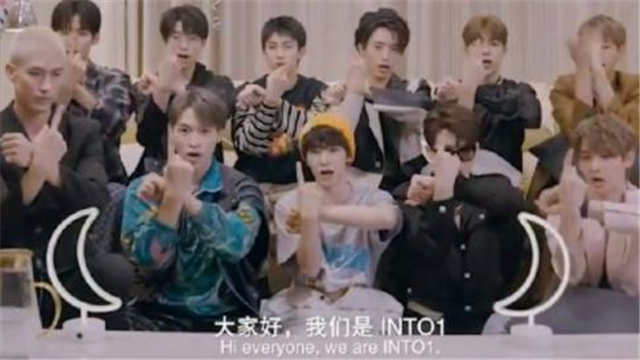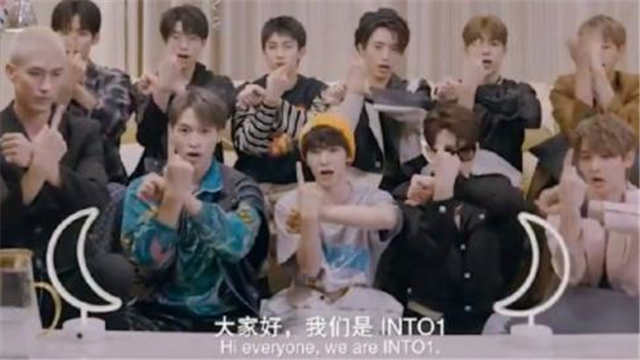 INTO1 also released their first team-building activity and it was interesting. To make the 11 members get to know each other better, the various grey histories of the members were released.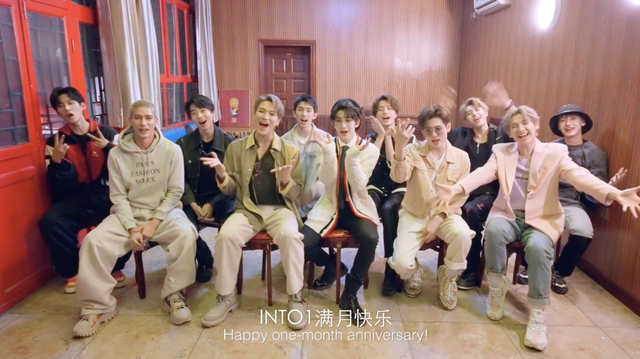 With the issue of Fandom colour, Fandom name, Fanchant settled, the next step was the debut album and the participation in the varity shows.
INTO1 should announce their captain as soon as possible, as this is a better way to resolve team members' bonding problems and fans' squabbles.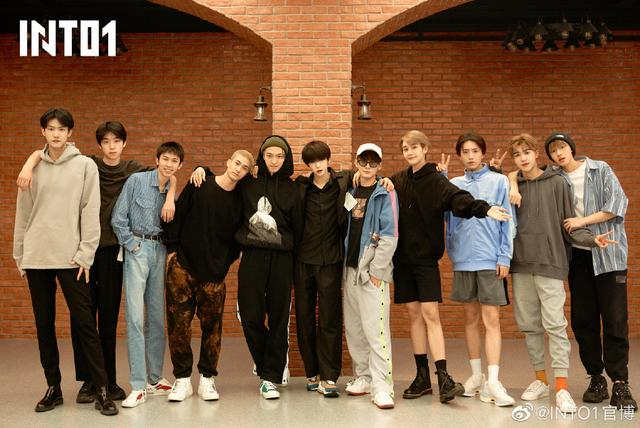 One month passed, INTO1 members have already gotten to know each other more. With their debut EP and subsequent resources already scheduled, hoped that INTO1 will break out into their own world.