"Youth With You 3" Wei Hongyu's Mother Responded, Trying To Garner Sympathy?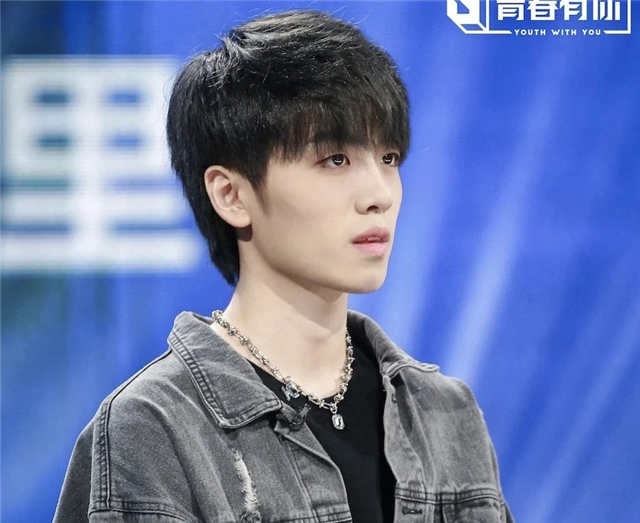 On March 6, "Youth With You 3" Wei Hongyu's mother issued a post on social media platforms apologizing to the public for her son. A series of highly intelligent actions that shocked netizens.
Wei Hongyu's mother came out and clarified a few things.
Wei Hongyu is now completely closed and cannot be contacted.
About Wei Hongyu's rumors, true or false is difficult to distinguish.
Wei Hongyu is very kind, I have paid back the money he owes.
Wei Hongyu did have a relationship with Li Jiarui, she is a good girl, I apologize to her for my son.
Rape and drugging rumors are fake news, please continue to believe and support Wei Hongyu.
Finally, she also thanked the fans who have been always supporting Wei Hongyu.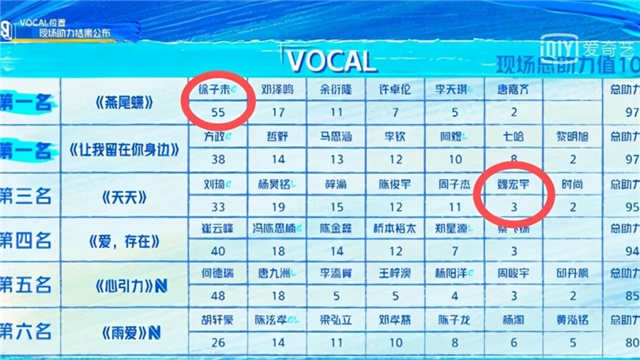 Wei Hongyu was supposed to have a bright future, but his "private life" held him back
At the beginning of "Youth With You 3", Wei Hongyu was on the top 9 with his first A score. He was praised by mentor Li Ronghao for his excellent singing skills. And his popularity rose quickly.
But as a result of the former girlfriend revealing his chaotic private life, poor character, and so on, Wei Hongyu also subsequently fell from the top, only got 3 votes.

For Wei Hongyu's mother's long response, netizens did not appreciate, have given one-sided sharp comments.
"His parents knew he owed money for a long time, but they only came out to apologize and payback after it affected his debut recently."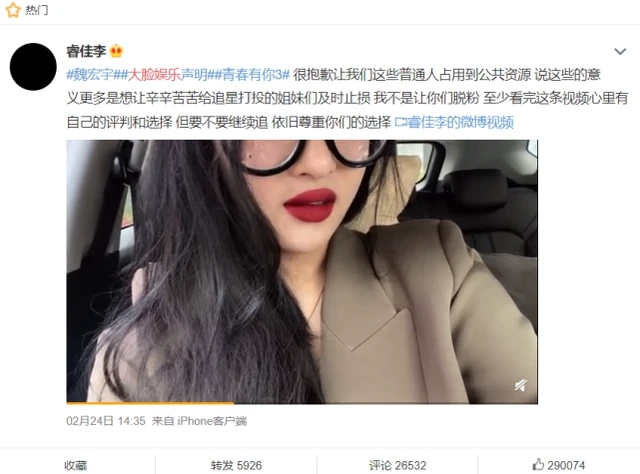 Wei Hongyu's ex-girlfriend released a video, and the main meaning from Wei Hongyu's ex-girlfriend throughout the video was: quit the show, asking Wei Hongyu to withdraw from the talent show.
By definition, now that these things have happened, she may need apologizes from Wei Hongyu or his company, but she is standing in the public's perspective to consider for everyone, hope that fans stop in time. Do not continue to spend efforts on such a guy.
However, with the evidence provided by his ex-girlfriend, Wei Hongyu is not only not withdrawn from the show, but his mother even came out to end everything.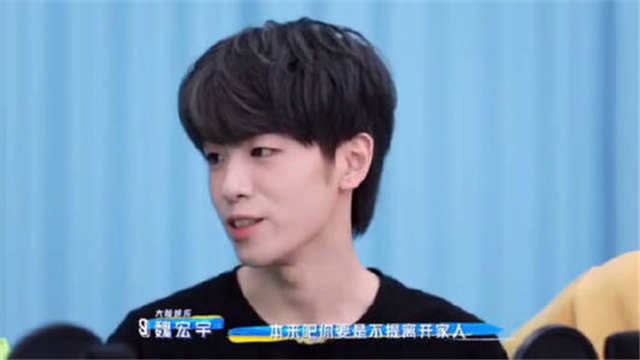 Hope that the entertainment industry threshold can be standardized. Do not let bad artists take advantage of. Let the star is really a star, idols are really idols.
What do you think about this?