"Youth With you 3" A Class Lineup Changed, Wei Hongyu, Liang Sen, Xu Ziwei Were Demoted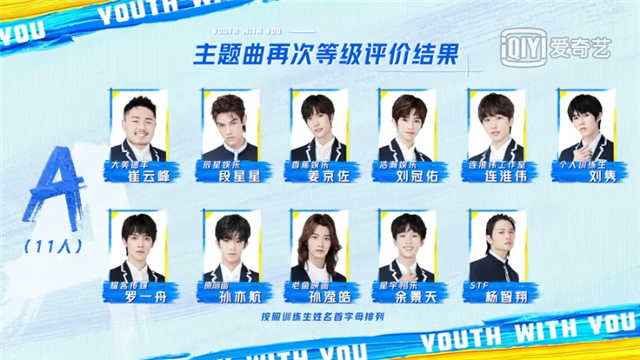 "Youth With You 3" theme song rating ended, the A class lineup changed. A class increase from 8 people to 11.

Tony Yu, Lian Huaiwei, Sun Yihang, Jun Liu, Kachine, Jiang Jingzuo, Luo Yizhou, X(Duan Xingxing), Otter, Neil, The Dream(Yang Zhixiang) received A rating. Wei Hongyu, Liang Sen, and Xu Ziwei suffered a demotion.
The rating results have a great impact on the trainees. The better performance of the contestants, the more praise they praise will receive from the mentor, which will also guide the audience to vote.
Just like the initial rating A class trainee Wei Hongyu, he did not have much attention in the beginning, but with mentors' praise, Wei Hongyu's ranking promoted quickly.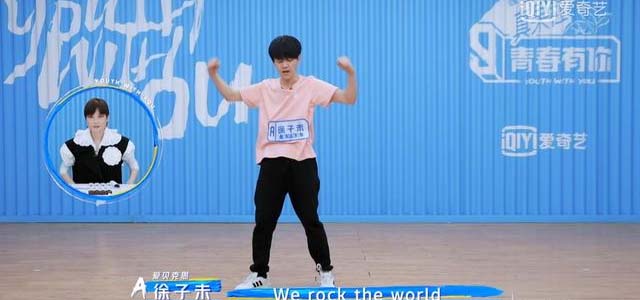 The initial rating test trainees' professional specialties, when Wei Hongyu and Xu Ziwei are with excellent singing skills, they got the A from the mentors, but the talent show it needs to consider the overall strength of everyone.
Xu Ziwei and Wei Hongyu fell out of Class A because of they worse dance skill during the theme song test.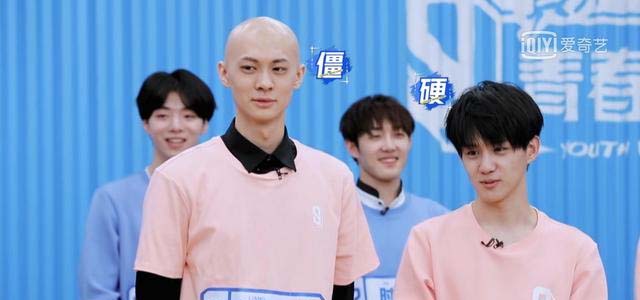 Liang Sen attracted the audience's attention as soon as he appeared on the stage. In the initial stage, he was given the opportunity to perform his specialized Skills, and his Latin dance also made him attract a huge number of fans.
Although he was demoted from Class A, his likes ranking is still high, only after Yu Jingtian and Li Junhao now.
Although Liang Sen is a Latin dancer, for street dance, he is still a bit unfamiliar. When rehearsed with other trainees, he either forgot the action or miss the beat. So it can understand he only got a B.
The 8 trainees who received the A grade in the initial rating, 3 left the A class at this time, and 6 trainees enter the A class, Lian Huaiwei, Sun Yihang, Neil, Otter, Jiang Jingzuo and Yang Zhixiang is the newcomer, which also fulfilled the wishes of many viewers.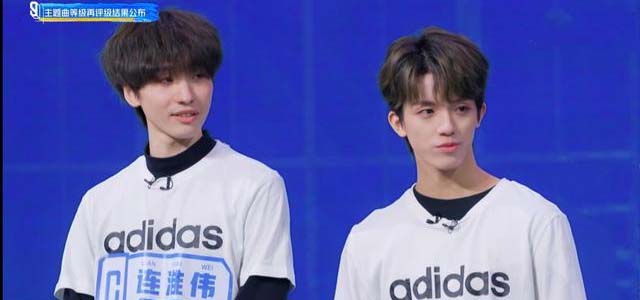 In the initial Stage, Sun Yihang and Yu Jingtian have a Battle, eventually, Tony Yu received an A grade and Sun Yihang received a B grade.
The B grade is a very good result for many trainees, but Sun Yihang is not satisfied. At the Position Evaluation, Sun Yihang only received 6 votes from the 100 audience. Only 6 people supported Sun Yihang, which also made him very frustrated.
At the Position Evaluation, Sun Yihang only received 6 votes from the 100 audience. Only 6 people supported Sun Yihang, which also made him very frustrated.
The theme song test is the turning point for Sun Yihang, and also for many trainees. For the less popular trainees, the stage where the mentors test and participate in judging is a good opportunity for them.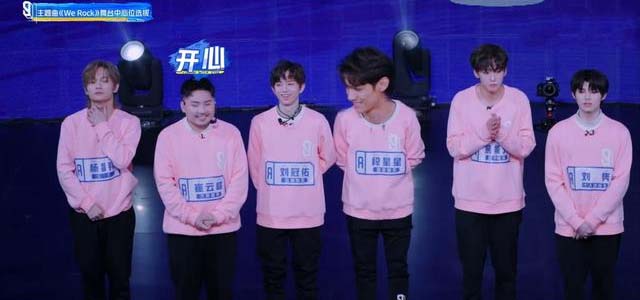 The theme song test is over, there are a total of 11 A class trainees, and in the Theme Song center position owner selection, Luo Yizhou was the first one to show, his dance is powerful, Tony Yu's expression management is perfect.
But unfortunately Tony lost with 2 votes, and finally Luo Yi Zhou became the center of the theme song.
Related Posts
How Is Dylan Wang and Esther Yu's Relationship? Fans Call For A Second Cooperation

Is Esther Yu Shuxin's boyfriend Zhao Zhiwei?

"CHUANG 2021" Final Rankings, Group Name INTO1

Esther Yu, Zhang Zhehan's Relationship News Was Exposed, Old Photos Of Seven Years Ago Were Released.

CHUANG 2021 Final - Debut Group - Winner

The Controversy Of Tony Yu Jingtian Continues, "Youth With You 3" Popularity raise quickly

When Will THE9 Be Disbanded? Members Are Going In The Acting Way

"Youth With You 3" Wei Hongyu Was Exposed To Having A Promiscuous Private Life

INTO1: Fandom Name, Fandom Color, Fanchant Were Confirmed!

"CHUANG 2021" Zhou Keyu Was Shot Smoking Indoors, The Program Quickly Deleted The Clip

Don't Be Scared By The Bald-Headed Liang Sen In "Youth With You 3"! He Was Also A Hansome Guy In "Legend Of Fu Yao"

"CHUANG 2021" Final Liu Yu Break The Curse, Debuted In C Position Of INTO1, Caelan Is A Pity

Luo Yi Zhou's Roommates Include Jackson Yee And Hu Xianxu, He Is The Least Well Known Of Them

The9 and Bonbon Girls 303, which member have more fans

"Youth With You 3" Liam Yan Xi Once Was A Trainee Of SM In Korea

Ryan Ding Yuxi, Esther Yu Shuxin Sweet Love Between Writer And Editor In "Moonlight"

The Two Sweet Dramas Starred By Yang Yang, Ding Yuxi, Who Will You Choose?

"Youth With You 3" Off The Air, Tony Yu Jingtian Withdrew

"CHUANG 2021" Latest Ranking: Lelush Ranked 12#, Going Home Is Impossible

Will you support Zhou Keyu in "CHUANG 2021"? - His work "Remember My Boy" was released.