The Incident of Kris Wu Yifan Affects JJ Lin and Wilber Pan, Their Studio Responded It
After Du Meizhu reported Kris Wu's incident on Weibo, Beijing Chaoyang Police finally released an official Weibo announcement that Canadian artist Wu Yifan has been criminally detained by police due to his involvement in a sexual assault incident.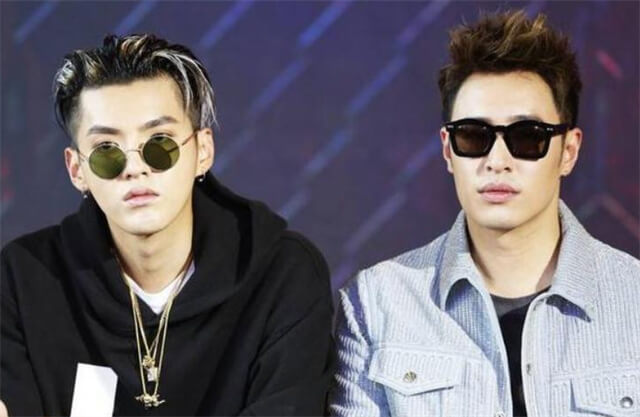 However, rumors have surfaced online that Wu Yifan is not only suspected of sexually assaulting underage girls, but also of using drugs. Two days after the incident, a number of netizens posted on Weibo that Wu Yifan confessed to being an accomplice to artists JJ Lin Junjie and Wilber Pan suspected of rape and drug abuse.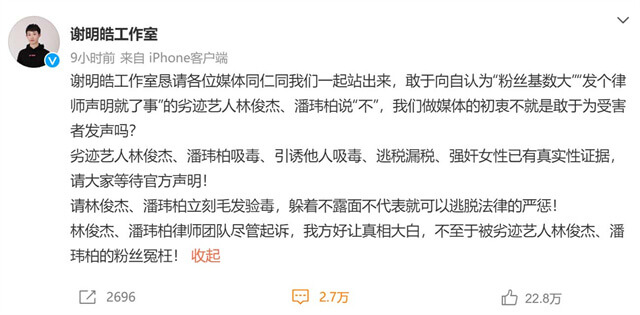 On August 2, 2021, the Weibo blogger Xie Minghao's studio sent several posts in a row, saying: "I implore all media colleagues to stand up with us to resist the bad artists Lin Junjie and Pan Weibo, dare to speak out for the victims and to accuse the artists Lin Junjie and Pan Weibo of drug addiction, luring others to take drugs, tax evasion and rape of women, there is real evidence, please wait for the official statement!
Please Lin Junjie, Pan Weibo immediately do the drug test, hiding does not mean that you can escape the severe punishment of the law!Lin Junjie, Pan WeiBo lawyer team, Please sue us, so that the truth comes out, so we will not be accused by the bad artists Lin Junjie, Pan WeiBo's fans wrongly!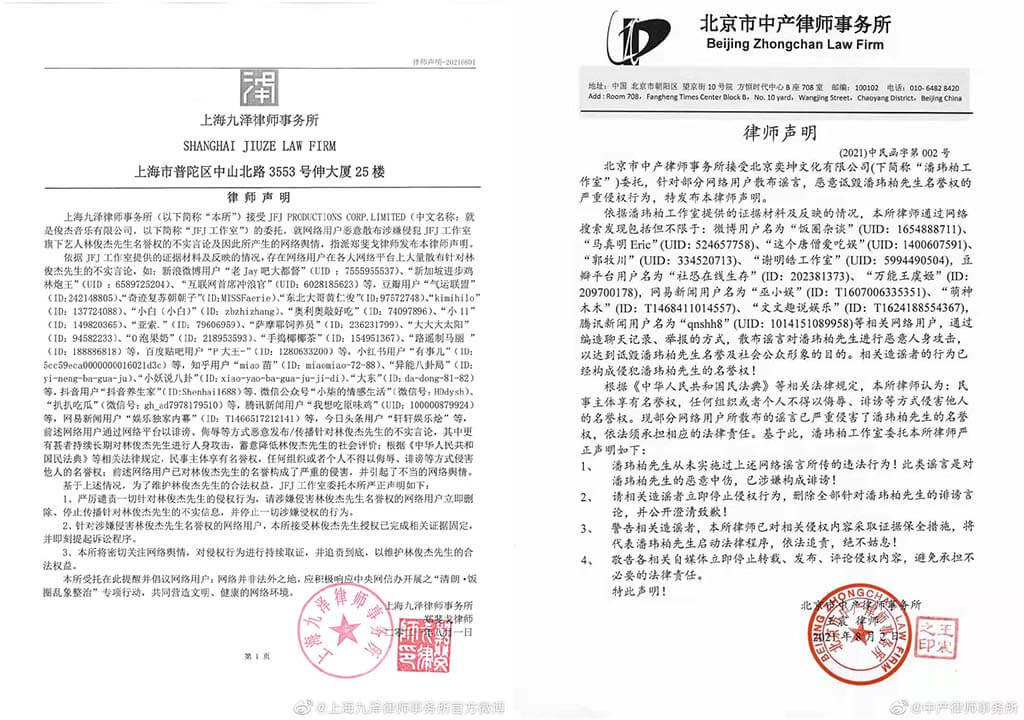 After the incident, Pan and Lin's studios issued statements to 28 netizens, who falsifying chat records, malicious spread rumors, etc. has caused defamation of the public image of Pan Weibo and Lin Junjie. They have commissioned law firms to sue them and asked them to immediately delete the relevant non-genuine statements, and apologies publicly.
Now from all public channels, in addition to the incident of Kirs Wu has an official statement, for Wilber Pan and JJ Lin matters, there are not authoritative statements, including the real name reporter Xie Minghao studio also did not release the real so-called evidence.
So as a netizen it is better to remain rational, do not make conclusions before the facts have a deeper investigation.
Related Posts