Kris Wu Yifan Has A New Girlfriend Named Chen Ziyi? Studio Defended His Privacy Rights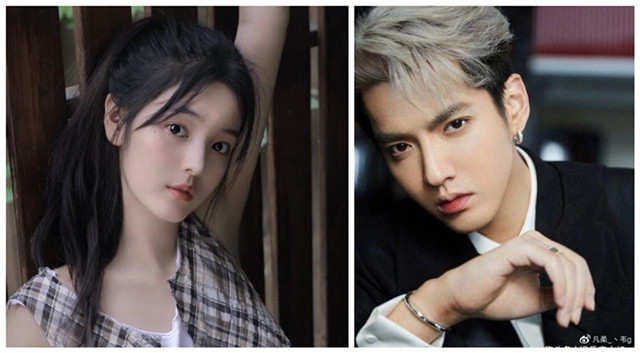 On May 28, a video of Kris Wu (Wu Yifan) and his new rumored girlfriend (Chen Ziyi) watching a movie in a private venue went viral on the net. Kris Wu's new relationship was suspected to have been exposed.
On the evening of May 28, Kris Wu's studio issued a lawyer's statement saying that Kris Wu Yifan and his friends (more than one friend) arrived at the cinema one after another.
But the video was maliciously edited and leaked to gain attention, violating the privacy rights of Wu Yifan and his friends. So the cinema should be held responsible for infringements such as apologies and compensation for damages.
The statement also strongly condemned We Media for taking the video out of context and making one-sided interpretations and distorting the facts.
The studio has commissioned a law firm to collect evidence and proceed with the prosecution process. In response to the more egregious rhetoric and personal attacks from We Media, the studio will not give up on using legal weapons to defend the artist's reputation.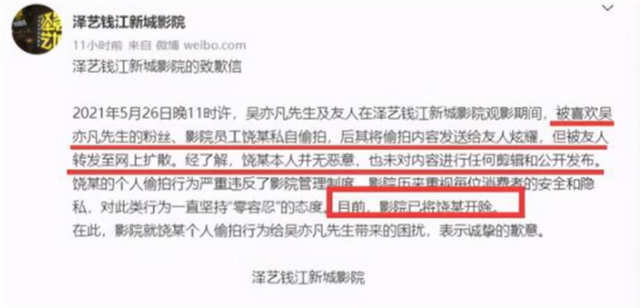 Late night on May 28, the cinema finally responded positively, saying that at 11 pm on May 26, Kris Wu Yifan and his friend were secretly photographed by a staff who liked Kris Wu.
Then the staff sent it to a friend to show off, but it was forwarded and spread on the net by the friend. The staff had no malicious intent and did not edit or publicly post the content. The staff has been fired. Finally, the cinema apology to Kris Wu Yifan sincere.
When the news was exposed, it sparked a lot of debate among netizens. Netizens revealed that the girl's social media accounts name might be "小怡同学 (Xiao Yi)".
Her real name is Chen Ziyi, who was born in 2003 and is just 18 years old this year. The age difference between her and Kris Wu is 13 years.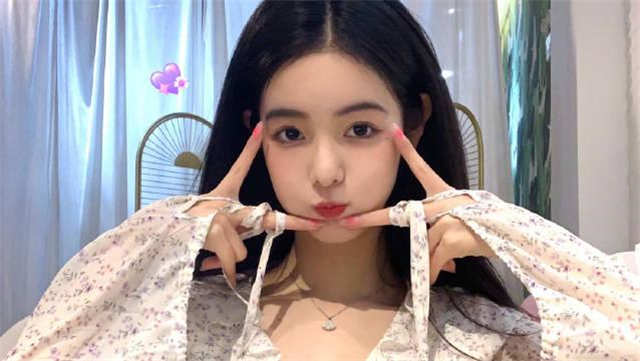 No wonder some netizens tease that no one is ever young, except for Elva Hsiao's boyfriend and Kris Wu Yifan's girlfriend.
Some netizens have found out that "Xiao Yi" is also suspected to be a fan of Kris Wu Yifan, as she has several other updates about him on her homepage.
Some netizens revealed the details of their relationship: they have been dating since April, and Kris Wu gave her a bag worth 220,000 yuan as a gift after they were together.
The difference is too obvious when compared to how Kris Wu treated his ex-girlfriend. The netizen said that Kris Wu was not willing to pay for a first-class ticket for his ex-girlfriend.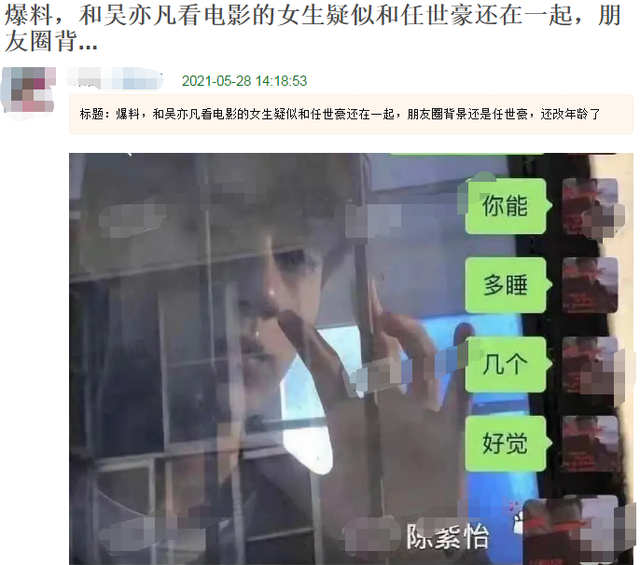 There are also netizens who broke the news that the girl is suspected to be in a relationship with Ryan Ren Shihao. She was suspected of dating two boys. Besides, netizens also attached a background picture of the girl's Moments, it is Ryan Ren's photo. He also revealed that the girl changed her age.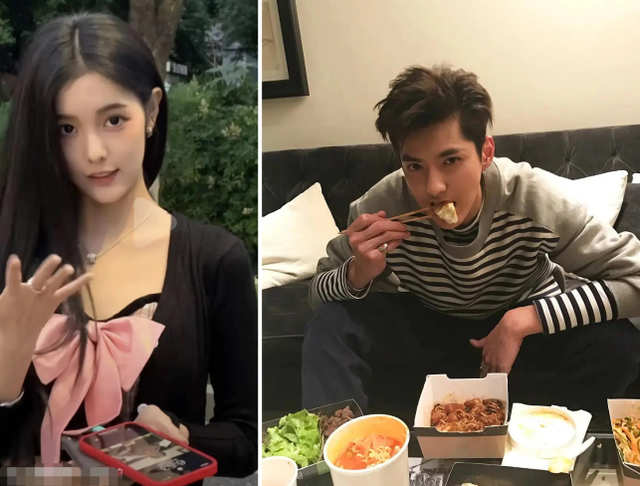 A more attentive netizen found that her phone wallpaper is Kris Wu Yifan's dinner photo which was released in 2017. Then some netizens ventured a guess: "Is it possible that this picture was taken by her? This photo is actually very typical of the girlfriend's perspective."
Netizens have summarized the ages of many of Kris Wu Yifan's rumored girlfriends. When they were together: Gina was 19, Qin Niu Zhengwei was 20, "Xiao Yi" is only 19. All of them are girls about 20 years old, while Wu Yifan is already 31 years old this year. Wu Yifan's favorite type has not changed.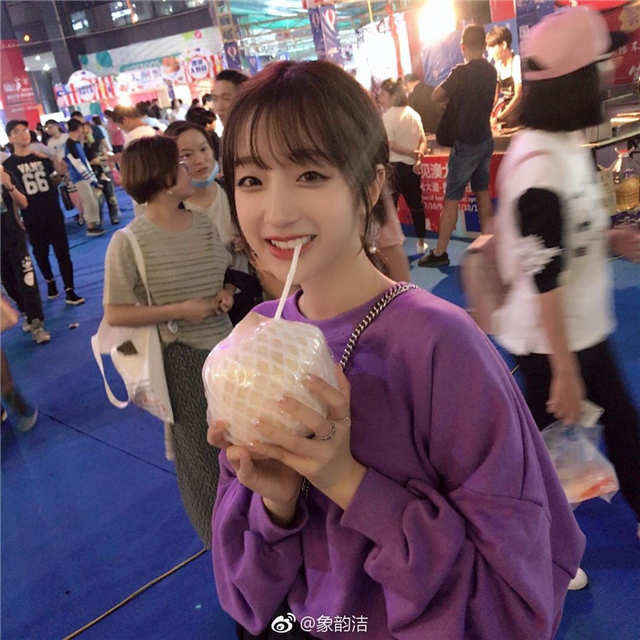 However, another netizen revealed that Kris Wu and "Xiao Yi" had been in a relationship since April this year, but have broken up now. At present, Kris Wu Yifan is dating another web celebrity.
The netizen only gave some clues, such as the single eyelid, the family name is an animal, the dress is mainly pure. The information of his girlfriend is relatively vague, some people guess the girl is web celebrity Xiang Yunjie.
On the evening of May 28, Xiang Yunjie denied the relationship with Kris Wu, saying: "The rumors are not believable. I am single, thank you."
In 2019, Wu Yifan was revealed to be dating a girl. they were back to their neighborhood by car together. Kris Wu was seen clasping the girl's wrist, and they chated and interacted intimately, and even interlocking fingers all the way home.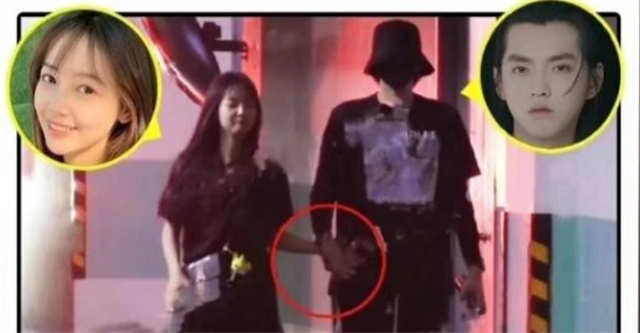 The girl in the photo was later released on the net as Qinniu Zhengwei (Luna Qin), a 21-year-old, who was a student at the acting department of the Beijing Film Academy, where she was in the same class as Song Zu'er and Leo Wu Lei.
Prior to Qinniu Zhengwei, Wu Yifan was also involved in a scandal with Xiao G Na.
Xiao G Na revealed that she was Kris Wu Yifan's girlfriend and that they had an intimate relationship with each other.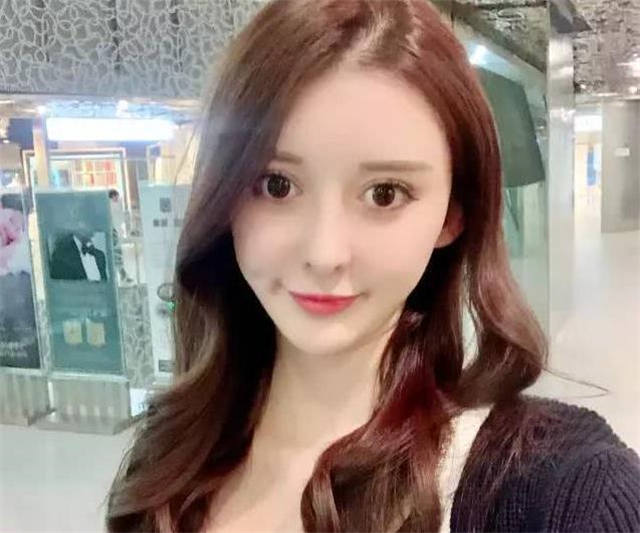 She showed her love for Wu Yifan in a high-profile manner and posted her chat records with Kris Wu Yifan, which made her appear in Weibo hot search. However, Kris Wu never admitted that Gna was his girlfriend, but only said that they were friends. Xiao Gna may be just a clown in the eyes of the public, wishfully in love with Kris Wu Yifan.
As to whether this relationship with "Xiao Yi" is true or not, Kris Wu has yet to respond. What is strange is that in the statement from his studio, there is no mention of "Xiao Yi" and no clarification of their relationship. Therefore, some netizens spouted that the speed of rights maintenance is OK, theatres should be sued for it, so, is it true that the romance is real?
31 years old is indeed the right age for Kris Wu Yifan to have a girlfriend and get married. As fans, we should give respect to the idol. Finally, let's look forward to Kris Wu Yifan's official response, and wish him the best of luck in his career and bring us more exciting works.
Related Posts