SNH48 Member Zhang Danshan Exposed Chat Records With Kris Wu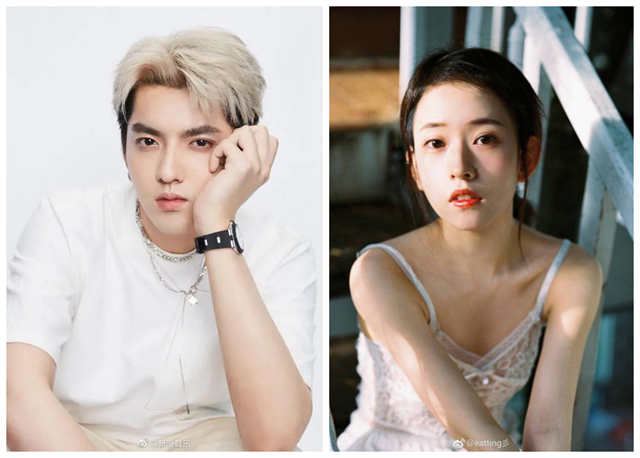 In the later night of July 18th, many rumored girlfriends of Kris Wu began to collectively speak out, and Kris Wu & Du Meizhu Scandal incident further fermented.
Luna Qin (Qinniu Zhengwei) topped a Weibo post, clarifying her relationship with Kris Wu Yifan.
Xiao Yi cleared her Weibo and set private accounts on social platforms.
Actress Lin Xiya posted: seven years, justice? Bring it to me! ( Kris Wu Yifan's rumored girlfriend during EXO period)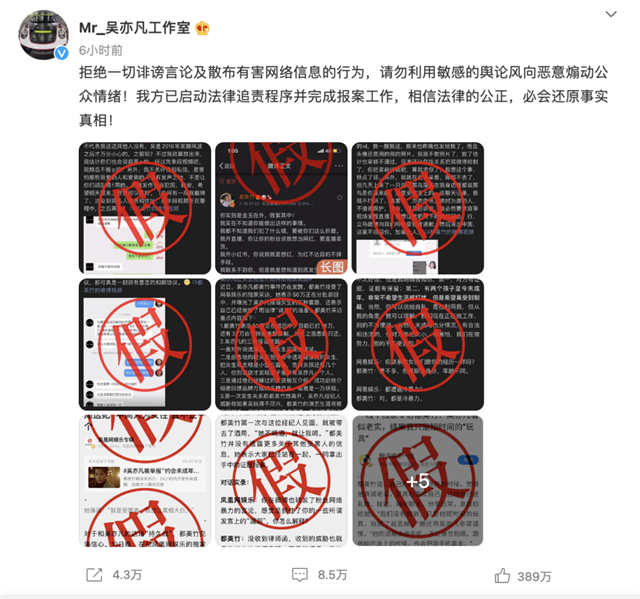 On July 19, 2021, Kris Wu Yifan officially responded and denied all accusations of Du Meizhu. After that, Kris Wu studio released a statement clarifying that the staff never registered WeChat. At present, they have reported to the public security organs.
When everyone is waiting for the response from Du Meizhu, more and more suspected victims appeared one after another.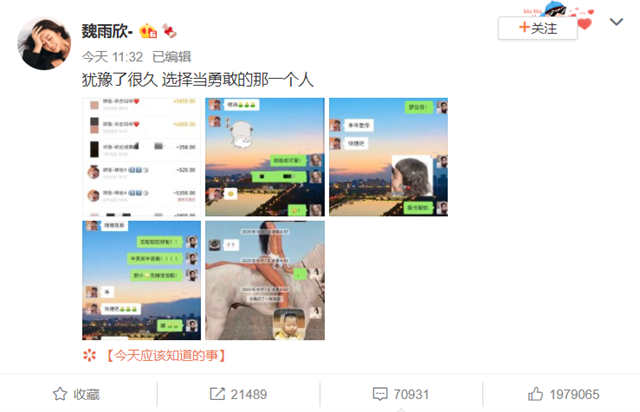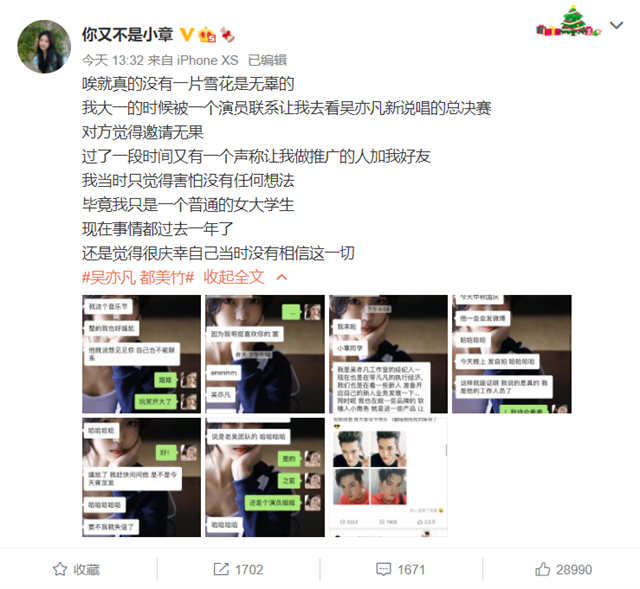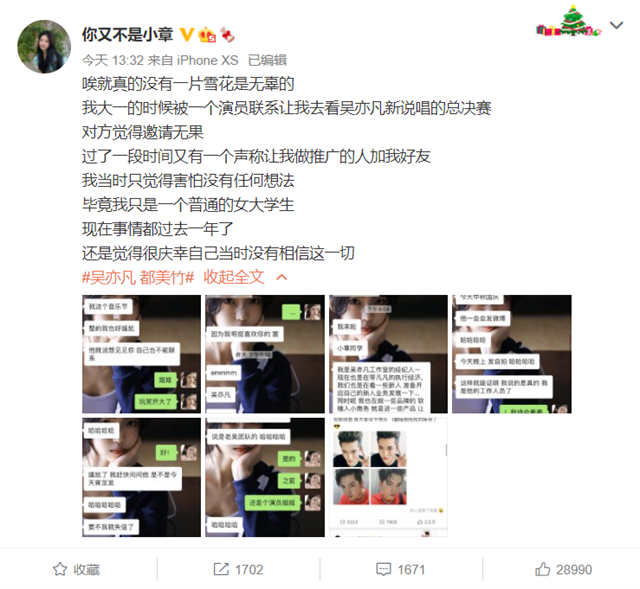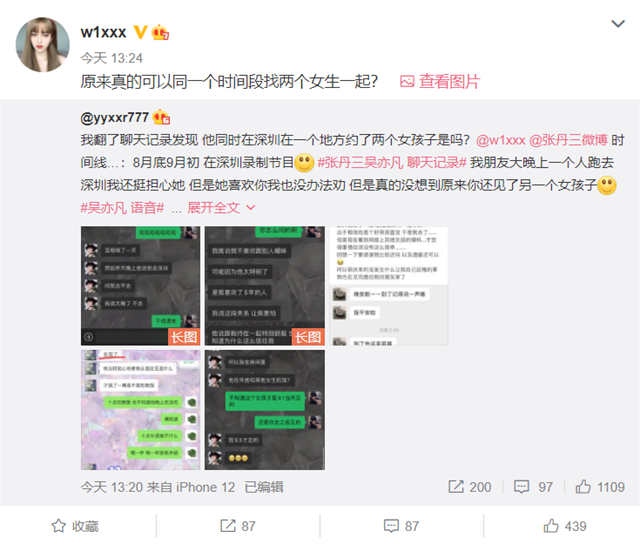 On July 19th, 2021, Zhang Dansan, Wei Yuxin, and netizens "你又不是小章", "w1xxx", "小吕同学" and so on were collectively exposed their past relationship with Kris Wu in a few hours.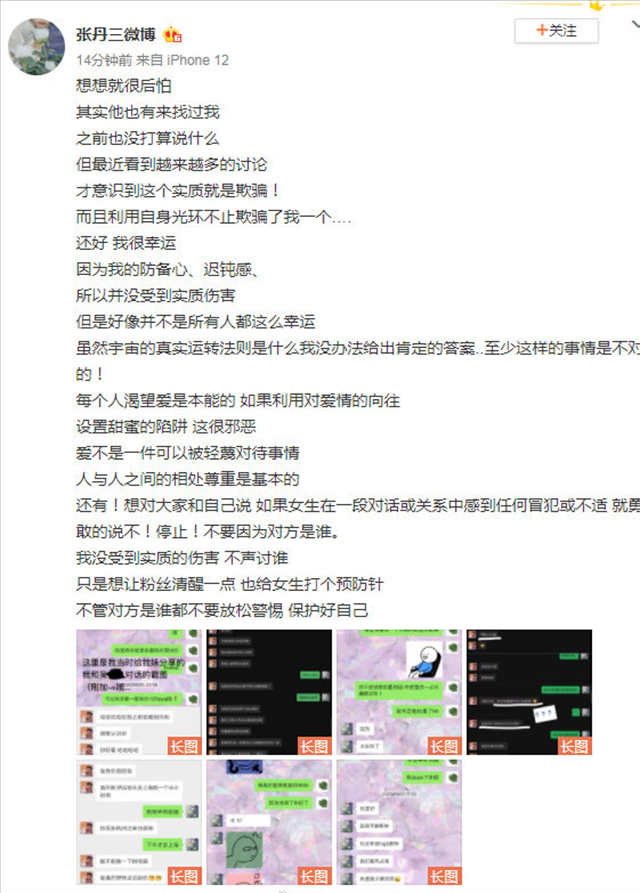 Especially, when Zhang Dansan posted chat records with Kris Wu, it instantly aroused many netizens' attention. Zhang Dansan is a member of the SNH48 girl group.
From the chat logs, we learned that Kris Wu added Zhang Dansan through their mutual friends. He gave himself a persona of innocent and purity on love life.
Kris Wu said he chased Zhang Dansan with the reason for the purpose of getting married. And there are a lot of sex suggests. He always forced her to do something, such as having dinner together, even feeding each other with mouths, Forcibly holding, and so on.
But fortunately, Zhang Dansan was more sober and rational, she refused Kris Wu, after which, Kris Wu Yifan no longer harassed her.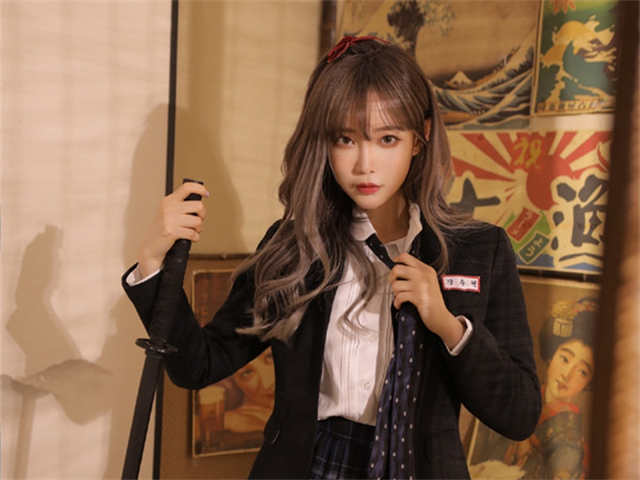 Besides, the actress Lin Xiya, who was rumored to have been in a relationship with Kris Wu in 2011, also left a message on Kris Wu Yifan's Response at the same time saying, "Heh… just calm down and wait for me".
What' the scandal will end up? What's your opinion?
Related Posts