"CHUANG 2021" Lastest Rankings Before Final

On April 21, "Chuang 2021" the latest rankings have a huge change, Patrick out of the debut position, Lelush ranking 18th. The final will be held three days later, who can successfully debut?
There is little doubt that the first place is Liu Yu, looking back on the whole season, from the first stage performance stunned viewers, to later has been maintained a stable high level of performance, Liu Yu won the first place is also well deserved.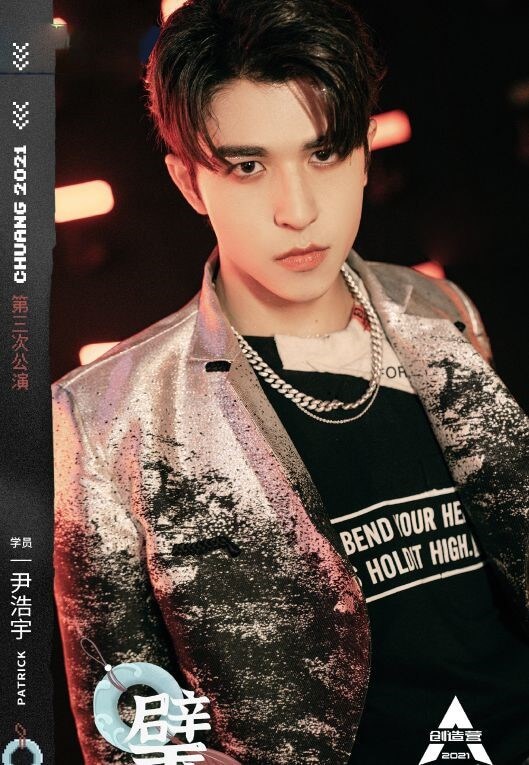 It is very unexpected that Patrick ranked only 13th.He deserve to debut base on whether his popularity or strength?
Lelush from the beginning of the show has always wanted to be eliminated and go home, did not expect to survive to the end. This time Lelush must be very happy when he hears that he has fallen out of the debut position.
The ranking of Bo Yuan make many people happy, he steadily rising step by step, now is the 5th, Bo Yuan deserves to be seen by more people, looking forward to his performance of Final.
Currently 1-11: Liu Yu, Rikimaru, Mika, Santa, Bo Yuan, Lin Mo, Nine, Caelan, Zhou Keyu, Zhang Jiayuan, Oscar.
12-25th: AK Liu Zhang, Partrick, Hiroto, Gan Wang Xing, Zhang Xingte, Ren Yinpeng, Lelush, Wu Yuheng, Yu Gengyin, Zhang Xinyao, Fu Sichao, Hu Yetao, Amu, Xue Bayi.
According to the rankings of the last three days of the final in previous season. In fact, there is not much difference with the debut position. Rocket Girls 101 and R1se's ranking only one change, and Bonbon GirlS 303 is no change. So the ranking this time, there is a high probability that this rankings will be same as the final rankings.
For the rankings, is it the one in your mind? Who is you 11 picks, please leave a comment.