"Youth With You 3" – Zhang Siyuan is in the limelight and Liang Sen is number one in terms of popularity!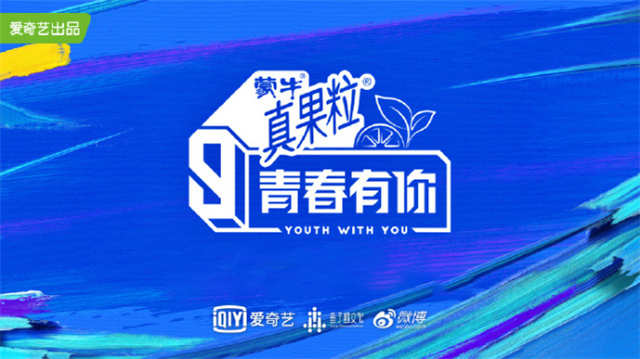 One of the most anticipated shows of 2021 is undoubted "Youth With You Season 3", as it has been a hit since its first season. It has brought a lot of excellent idols for viewers every season. It has been a source of joy for many fans.
Although it has not yet started, it is already far hotter than other variety shows. Here we will talk about some of the popular trainees, who are with strong strength.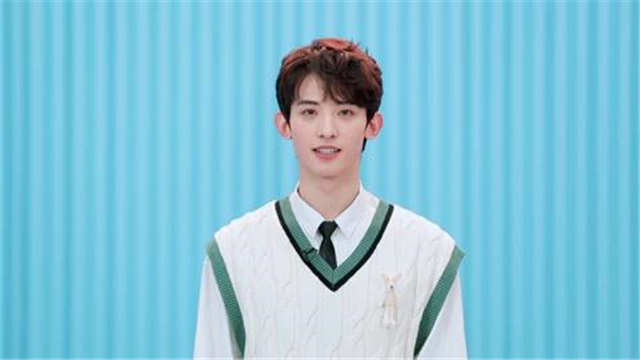 1. Chang Huasen(Waston)
Many fans call him the best on earth. Because no matter which program he appears in, he is the brightest one. He is so handsome with a perfect face. Many young girls became his fans because of his charming appearance.
In fact, Chang Huasen has become famous for a long time. In 2019, he starred in "Parallel Love". He debuted successfully with this work. Although he has not been a hit in showbiz, his strength should not be underestimated.
The most impressive one is his role in the drama "Make My Heart Smile", in which he plays a straight-A student Yan Jiuyue.
The interesting thing is that Chang Huasen had no much experience on stage. So his participation in "Youth With You 3" is highly anticipated. Fans are looking forward to his performance in the variety show.
2. Liu Junhao(Kaiden) and Li Junhao(Rimiko)
It is worth mentioning that through the trainees' list of "Youth With You 3", it was accidentally discovered that Liu Junhao's company is Haohan Entertainment, which means that Li Junhao is the only artist of Time Fengjun Entertainment.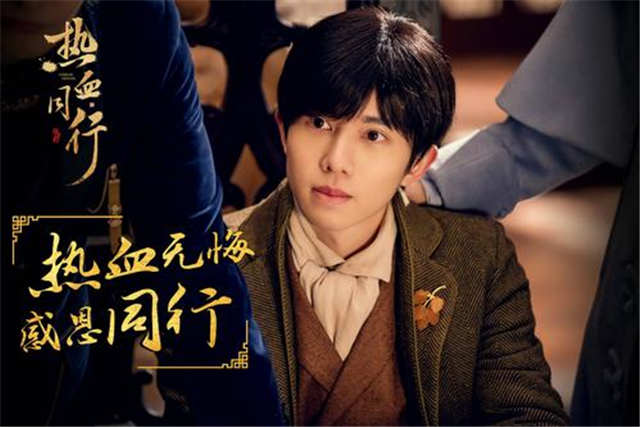 Many face-blind viewers are unable to tell them apart, but if you look carefully you can still tell them apart. After all, they are very different and have different charms.
Compared to Li Junhao, Liu Junhao is more popular and has starred in the hit TV series "Forward Forever" with Huang Zitao. Liu Junhao and Li Junhao are both well-received new idols.
They haven't been a hit, because they lack the stage to showcase their talents. Now the chance is coming.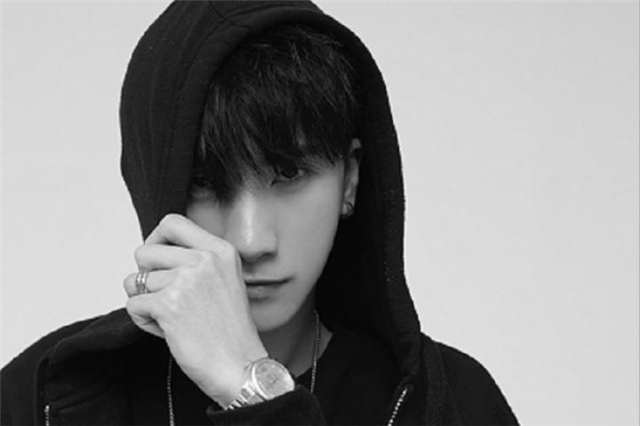 3. Zhang Siyuan(G.G.)
A musician who has created a lot of singles, and his previous tour was a huge hit, such as the classic "给陌生的你听" and "小领带与小可爱", which have captured the hearts of many young girls.
The more you listen to his works, the more you taste it. As fans said: you never get tired of it!
Whether his appearance or business ability is beyond doubt, so it is proper for him to come to participate in the "Youth With You 3". After all, a boy band can't be formed without a good rapper.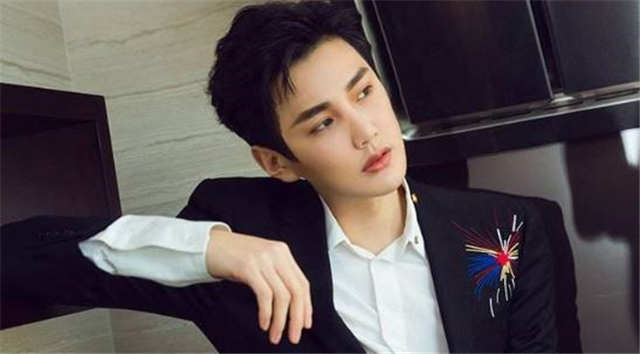 4. Yan Xi(Liam)
He is not to be underestimated, because countless fans have called him a beautiful man from the cartoon. He is a trainee from the Korean SM company.
His experience is rich at any stage, whether it is a TV series or a reality show. He had a wonderful performance at the Lantern Festival party.
Besides, he also starred in the film. With his powerful strength, he goes smooth in his career.
It is worth mentioning that he has also won the approval of Korean directors. And his kissing scenes in dramas have captured the hearts of many viewers.
His singing and dancing ability is beyond doubt. After all, the singing and dancing skill is a basic skill of artists coming from SM, so SM is a guarantee of Yan Xi's comprehensive strength.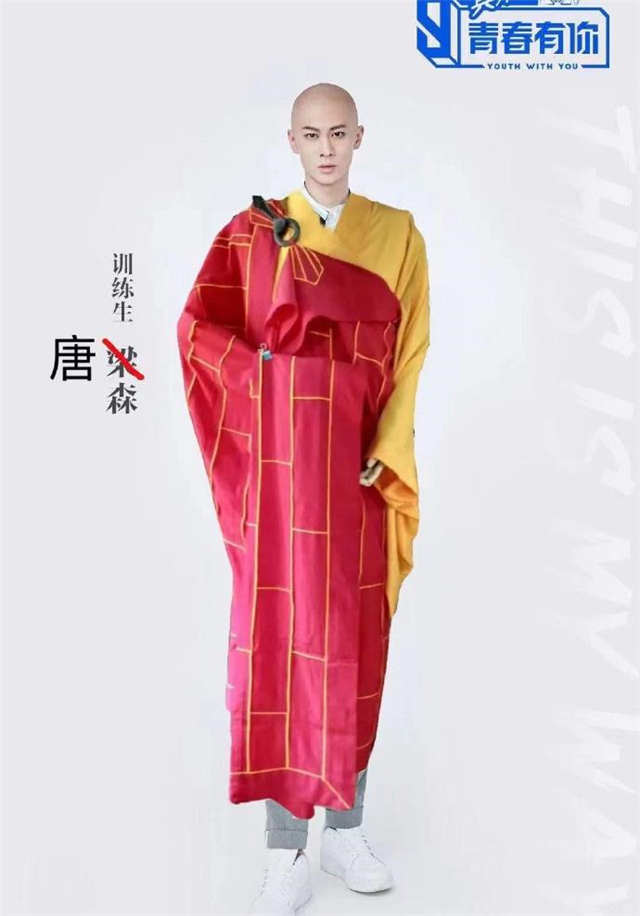 5. Liang Sen(Leo Liang)
He is a typical Latin dance boy. His dance strength has always been widely acclaimed. His previous performance in "The King of Kanone" was very good.
It is interesting that fans also made a second creation of Liang Sen's poster, directly make him into a Tang monk "Tang Seng", It's not often that you find a bald-headed idol who can still look good, so Liang Sen's appearance is quite outstanding.
Besides, there are many new and powerful idols join in "Youth With You 3".
Do you have any different views on this show? Which one is your favourite? Welcome to discuss in the comments!
Related Posts
How Is Dylan Wang and Esther Yu's Relationship? Fans Call For A Second Cooperation

Is Esther Yu Shuxin's boyfriend Zhao Zhiwei?

"CHUANG 2021" Final Rankings, Group Name INTO1

Esther Yu, Zhang Zhehan's Relationship News Was Exposed, Old Photos Of Seven Years Ago Were Released.

The Controversy Of Tony Yu Jingtian Continues, "Youth With You 3" Popularity raise quickly

CHUANG 2021 Final - Debut Group - Winner

When Will THE9 Be Disbanded? Members Are Going In The Acting Way

"Youth With You 3" Wei Hongyu Was Exposed To Having A Promiscuous Private Life

INTO1: Fandom Name, Fandom Color, Fanchant Were Confirmed!

"CHUANG 2021" Zhou Keyu Was Shot Smoking Indoors, The Program Quickly Deleted The Clip

Don't Be Scared By The Bald-Headed Liang Sen In "Youth With You 3"! He Was Also A Hansome Guy In "Legend Of Fu Yao"

Luo Yi Zhou's Roommates Include Jackson Yee And Hu Xianxu, He Is The Least Well Known Of Them

"CHUANG 2021" Final Liu Yu Break The Curse, Debuted In C Position Of INTO1, Caelan Is A Pity

"Youth With You 3" Liam Yan Xi Once Was A Trainee Of SM In Korea

The9 and Bonbon Girls 303, which member have more fans

Ryan Ding Yuxi, Esther Yu Shuxin Sweet Love Between Writer And Editor In "Moonlight"

The Two Sweet Dramas Starred By Yang Yang, Ding Yuxi, Who Will You Choose?

"Youth With You 3" Off The Air, Tony Yu Jingtian Withdrew

The9 Snow Kong Party Denied Dating Ma Sihan, The Paparazzo Response

"CHUANG 2021" Mentor Line-Up Was Released