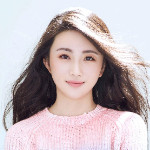 Zhao Xin dramas, movies, and TV shows list contains the best TV series, films of Zhao Xin and the ongoing and upcoming shows. The list will be updated continuously, bookmark this list to get the latest tv shows of Zhao Xin.
Zhao Xin Dramas List
2023-09-19

#1

Urban, Romance, Drama

Zhang Xiaofei, Huang Xiaoming, Zhang Jiani

Lin Shuang, who used to be a top student at a prestigious university, became a full-time mother shortly after marriage and quickly became pregnant. However, she encountered betrayal despite her wholehearted dedication to her family. As divorce looms, and in her quest for custody of her daughter, Lin Shuang has no choice but to re-enter the workforce. In her confounded state, she coincidentally encounters Gu Xu, a fellow student from the past and now a returned overseas talent. After many years apart, Gu Xu never expected to cross paths with Lin Shuang again. Upon learning that she had abandoned the profession she diligently studied for due to her marriage, he can't help but feel indignant. Facing the challenges of marriage, the workplace, and family relationships, with the support of her friend Jiang Xi, Lin Shuang rises to the occasion. Gu Xu, who secretly lends a helping hand, finds himself irresistibly drawn to Lin Shuang. Through her practical actions, Lin Shuang completes the transformation from a homemaker to a professional in the workforce, and in the process, she discovers a beautiful love with Gu Xu. As Lin Shuang and Jiang Xi clash and collide in the workplace and emotions run high, they both grow, apply their knowledge, strive for progress, and embrace a new life of their own.

2023-06-01

#2

Youth, Romance, Life

Xiao Zhan, Li Qin

Set in Beijing in the 1970s, it tells the inspiring story of a group of young people growing up, pursuing their dreams, and struggling. The main character, Xiao Chunsheng, is kind and loyal, caring for everyone around him and striving for a better life. He and his best friends, Wen Guoqing and Sun Jianjun, go through the stages of development such as college entrance exams, starting a business, going abroad and entering politics, and finding the meaning of struggle in the process of supporting each other.

2022-11-04

#3

Urban, Romance, Medical

Yang Mi, Bai Yu

Xiao Yan, an overseas doctor, comes to the emergency department of Tong Shan Hospital with the pain of losing her fiance, Lin Zhiyuan, and works with Dr. Bai Shu in the newly established EICU to treat one critical patient after another with superb medical skills. The wild-looking Xiao Yan is as precise as a machine on the operating table, while the arrogant Bai Shu believes in survival because he has adopted the terminally ill Xiao Guang. During the days and nights of medical procedures, they open their hearts and discover the similarities and shining points of each other. The attitude of the director, Jiang Zhongjing, in the face of life and death makes them let go of their obsessions and preconceptions and accept each other as the most important people in their lives. The doctors in the emergency department are touched by the concentrated life stories and emotional stories of the patients, and together they experienced the test of life and the torture of humanity. All of them overcome their differences and overcome all difficulties to hold the last door of the battle for life.

2022-08-31

#4

Historical, Wuxia, Fantasy

Qin Junjie, Liang Jie, Xing Fei

During the Qianlong period, Hu Fei enters the dangerous Jianghu to avenge his father's death and grows from a reckless young man to a warrior with a heart for the people and the country. On his quest for revenge, Hu Fei offends the bully Feng Tiannan and falls in love with his daughter, Yuan Ziyi, a warrior of the Tianshan Sect. When Hu Fei finds Miao Renfeng, she has been framed by the sinister Tian Guinong and has lost her eyesight. Hu Fei is reluctant to take advantage of the danger of others, so he takes the risk of coming to Yao Wang Valley to seek an antidote, and befriends Cheng Lingsu, a disciple of the "Pill King". As the truth of his father's murder turns out to be someone else, Hu Fei gradually develops an admiration for Miao Renfeng and eventually kills the real culprit Tian Guinong and gets his revenge, In the end, Hu Fei and Yuan Ziyi work together to shatter Fu Kang'an's conspiracy to organize "the World Master's Conference".

2022-05-01

#5

Urban, Fantasy, Romance

Bai Ke, Zhang Yaqin

The narcissistic and sharped sharp-tongued boss, Bai Zhenxiang, often suffers from various fancy deaths due to the resentment of his employees. For each death, the time will be reset on the same day. This led to the employee Li Ludduo being trapped in the time loop, becoming a person who can not go out of today and has no tomorrow. In order to jump out of the time loop, Li Luduo had to save her boss, again and again, changing him. Finally, she fell in love with him.

2021-09-15

#6

Romance, Historical, Fantasy

Zhao Yingbo, Dai Yunfan, Wu Qianying

The drama tells the story of intelligent and cute girl Shi Xia, in order to find her missing brother accidentally came into the strange world of immortals. Since then start a hilarious warmth daily life between She and the devil master Shi Dong and the Yu Hua faction's Hou Chi, the two brothers together to "protect" the sister.

2021-08-03

#7

Urban, Romance, Youth

Lin Yanjun, Wan Peng

Sang Wuyan, a graduating senior, dreams of becoming a broadcaster, working as an anchor assistant at a radio station, and likes a mysterious songwriter with the pseudonym "Yi Jin". Sang Wuyan falls in love at first sight with Su Nianqin, whom she meets by chance, only to find out later that she is an aloof and visually impaired person. Sang Wuyan peels away Su Nianqin's arrogant and indifferent shell like an onion until he finds out that Su Nianqin is the lyricist "Yi Jin" and falls in love. The tug-of-war between hard-won happiness and fear of losing it, they are desperately trying to protect their love, and finally break up due to the pressure of reality and misunderstanding. Three years later, Sang Wuyan becomes a radio host, and Su Nianqin has her eyes cured and takes on family responsibilities to learn how to manage a business, so they meet again on different paths in life and finally overcome the difficulties to come together.

2021-01-11

#8

Urban, Romance, Life

Zhang Luyi, Janice Wu

Tao Xiaoting and Tao Xiaodi are a pair of sisters who come to the big city to work together. While the younger sister Tao Xiaoting has been struggling ahead, the older sister Tao Xiaodi wants to take a shortcut, and she resorts to plastic surgery and height increasing, henceforth two faces and two lives. The business genius Lian Sheng returns to China to solve the crisis of the Ounuo Group and meets Tao Xiaoting. At the same time, Tao Xiaodi targets Qiu Yingshu, the owner of Ounuo. However, Lian Sheng and Qiu Ying Shu both fall in love with Tao Xiaoting who is simple and kind-hearted. Due to health problems, Lian Sheng always suppresses his true feelings. In the end, with the efforts of Lian Sheng and Tao Xiaoting, they jointly defend Ounuo and also gain the best love.

2020-12-01

#9

Historical, Political

Zhang Luyi, Duan Yihong, Li Naiwen

In the late Warring States period, the state of Qin was the strongest. When King Zhaoxiang and King Xiaowen passed away, there was a dispute about who would be the king in the Qin court. Lv Buwei, a wealthy merchant, plotted to usurp the state by helping Ying Yiren, a son of the king in exile, to get the throne. While Ying Xi, the eldest son of the king, left Xianyang with regret, and the political turmoil is settled. Qin conquered the six states and gradually unified the whole country, but the war with its arch-rival, Zhao, was a battle with frequent defeats, and the people were suffering a lot and tired. The feud between Qin and Zhao deepened. After returning to Qin, Prince Ying Zheng, under the guidance of Lv Buwei and his mother Zhao Ji, became a king. For the sake of her son's throne, Zhao Ji joined hands with Lu Bu Wei to suppress the forces of the Chu faction led by Hua Yang. And Ying Zheng killed his brother Cheng Jiao to clear the way to the throne. Ying Zheng used Lv Buwei and the imperial clan Ying Xi to clean up the rebellion. When the turmoil subsided, Ying Zheng expelled his mother Zhao Ji, and deposed the minister Lv Buwei. Thus, Ying Zheng came into power and dominated the state of Qin.

2020-05-19

#10

Urban, Romance, Business

Huang Jingyu, Dilraba Dilmurat

Zhou Fang, a fashion designer, and Song Lin, an e-commerce tycoon, encountered each other over a business lawsuit. They were at odds with each other, but they were forced to cooperate because of various ties in their lives and work. The two stubborn and strong-willed people were in constant conflict. However, they grew up in the process of competing with each other and gradually fell in love. Zhou Fang and Song Lin supported each other while disliking each other. They got through all kinds of difficulties together and kept improving themselves in order to realize their ideals. The designer Zhou Fang eventually owned a well-known high-fashion brand, while Song Lin developed a business model of haute couture and made a new breakthrough in his career.

2020-05-18

#11

Historical, Romance, Comedy

Zhao Lusi, Ding Yuxi

Chen Xiaoqian is a screenwriter who is always single since her birth. She has worked hard and finished writing a costume drama. The drama should have started shooting smoothly, but it collapsed. Because the actor Han Mingxing questioned too much about the script's emotional scenes. She can't keep in her indignation, swear to prove her ability, but she entered the world of her script accidentally. becoming the third princess of Hua Yuan City, who is exalted but with a bad reputation. She should be a female supporting role in the drama, who can't survive more than three episodes. But in order to survive, she opens a new scriptwriter, reverses her ridiculous life, and finally learns to love and grows up with Han Shuo, the young lord of Xuan Wu city, and Pei Heng, the superstar of Hua Yuan City, who has a perfect persona and appearance.

2017-06-22

#12

Historical, Political, War

Wu Xiubo, Li Chen, Liu Tao

At the end of the Eastern Han Dynasty, the world was in turmoil. Cao Mengde, a lord of his generation, made a name for himself among the warlords. He took the embattled Emperor Liu Xie to Xudu and ordered the lords in the name of the Emperor, but gradually grew a disobedient heart. In the meantime, Prime Minister Cao was looking for talented and virtuous people, from Xun Yu in the early days to Xun You and Yang Xiu in the later years, to showcase their talents. At this time, Sima Yi, the second Mister of the Sima family in Henei, kept his name in obscurity, preferring to break his own leg to avoid Cao Cao's recruitment. Later, at the earnest invitation of Cao Pi, he became a member of Cao Pi's staff. Cao Pi and his young brother Cao Zhi fight for the position of the Lord, while their respective staff members Sima Yi and Yang Xiu are also involved in a series of battles. After the Battle of Guandu and the Battle of Red Cliff, the old heroes fall into disgrace, and a new generation of wise warriors will continue their fatalistic struggle in the unfinished chaos of the world.

2017-06-05

#13

Historical, Romance, Wuxia

Zhao Liying, Lin Gengxin

In the years of Western Wei, there was chaos and war, and many civilians were reduced to slaves and their lives were like grass. A slave girl, Chu Qiao, was sent to the hunting ground for the nobles to shoot for entertainment. Witnessing the tragic death of her elder brother and sister, she vowed to take her little sister to escape from the prison. Chu Qiao attracted an open-minded nobleman, Yuwen Yue's attention. She was forced to undergo severe training while forming a deep friendship with Yan Xun. When Yan Xun's family was wiped out and he was in a desperate situation, Chu Qiao stayed with him and helped him to escape from the situation. However, after returning to Xiliang, Yan Xun's ambition swelled and he was willing to take the lives of all the people in the city as a price to claim the throne. In desperation, Chu Qiao apart from Yan Xun. Yan Xun traped Yuwen Yue in the ice lake, Chu Qiao and Yuwen Yue fell into the ice lake and their lives are not yet known.
Related Posts