Love in a Loop – Bai Ke, Zhang Yaqin
Love in a Loop is a fantasy romance light comedy directed by Deng Anning, starring Bai Ke, Zhang Yaqin, Liu Xuwei, Geng Yeting, Cao Zheng, Xu Xinwen, Kong Lianshun, Zhao Xin, Sun Yining, Zhou Henyu, and Wang Shuyi.

The drama tells the story of Li Luduo, a small "transparent" person in the workplace, who has to save and change the truth about his boss Bai Zhenxiang, who died fancy due to the resentment of his employees again and again, in order to jump out of the time loop.
Details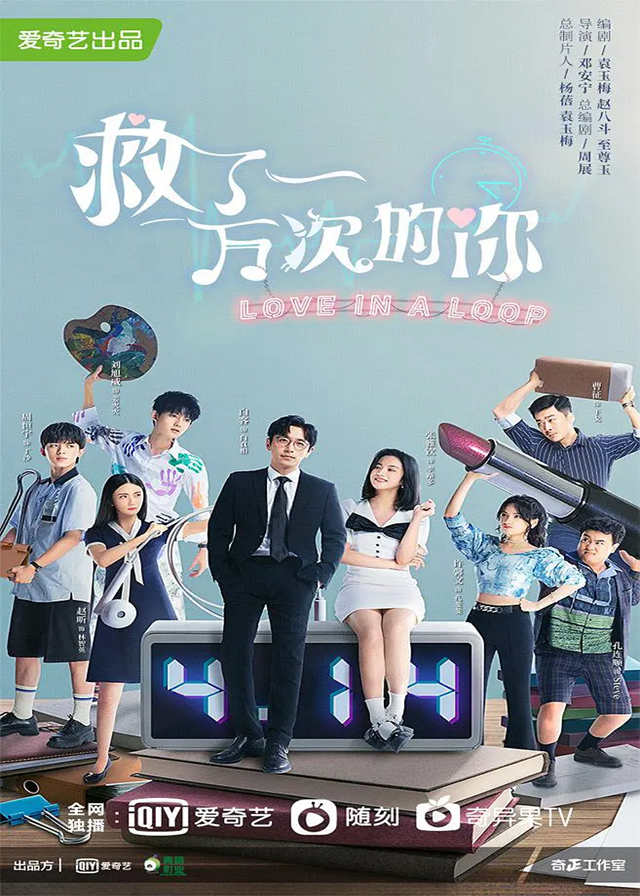 English Title: Love in a Loop
Chinese Title: 救了一万次的你
Genre: Urban, Fantasy, Romance, Comedy
Episodes: 24
Duration: 45 min.
Director: Deng Anning
Writer: Zhou Zhan, Yuan Yumei, Zhao Badou, Zhi Zun Yu
Producer: Yang Bei, Yuan Yumei,Xu Simeng
Produce Company: iQIYI
Broadcasting Website: iQIYI
Released Date: May 1, 2022
Cast

Bai Ke as Bai Zhenxiang

Zhang Yaqin as Li Luduo/Xie Er Lu Duo

Liu Xuwei as Jiang Huohuo

Geng Yeting as Bai Wuqie

Cao Zheng as Yu Ge

Xu Xinwen as Kong Feifei

Kong Lianshun as Steve

Zhao Xin as Lin Zhiying

Sun Yining as Guo Xiaolai

Zhou Hengyu as Ding Sha
Synopsis
The narcissistic and sharped sharp-tongued boss, Bai Zhenxiang, often suffers from various fancy deaths due to the resentment of his employees.
For each death, the time will be reset on the same day.
This led to the employee Li Ludduo being trapped in the time loop, becoming a person who can not go out of today and has no tomorrow.
In order to jump out of the time loop, Li Luduo had to save her boss, again and again, changing him. Finally, she fell in love with him.