Puppy Love – Feng Shaofeng, Gulnazar
Puppy Love is a romantic comedy film written and directed by Chen Guohui and Xia Yongkang, led by Feng Shaofeng and Gulnazar, co-starring Lamu Yangzi, Bu Guanjin, Liu Yihao, Du Yuan, and Wu Haochen, with special appearances by Yao Chi, Yin Xiaotian, Liu Jinshan, and Xiong Naijin.
The film tells the story of three groups of singles who meet and reconcile over their dogs.
Details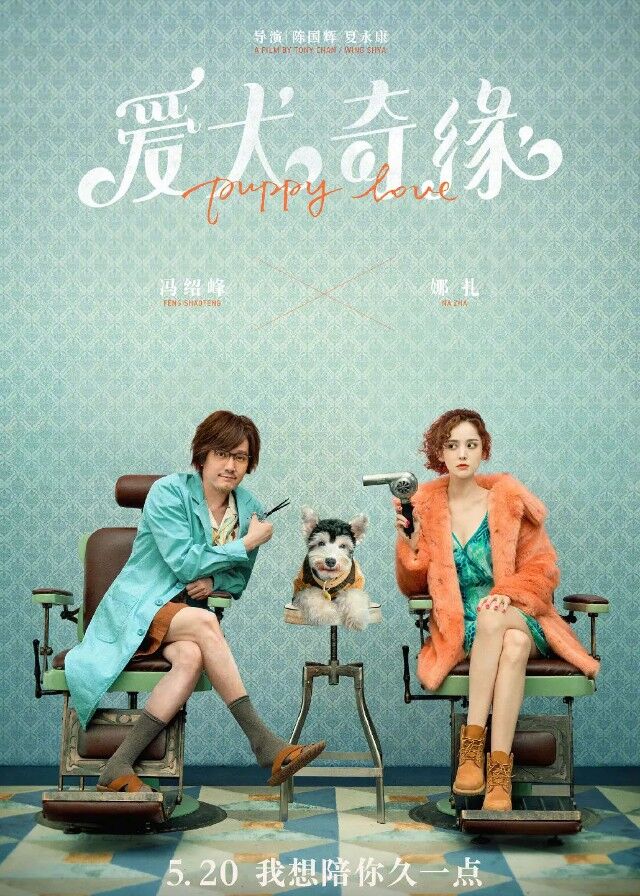 English Title: Puppy Love
Chinese Title: 爱犬奇缘
Genre: Romance, Comedy
Duration: –
Director: Chen Guohui, Xia Yongkang
Writer: Chen Guohui, Xia Yongkang
Released Date: –
Watch On: –
Cast
Synopsis
Every dog is a helpful and happy angel, while their owners are facing a series of love choices.
Messy and sarcastic pet doctor Chen, also known as the "Dog King," meets pseudo-gold-digger Qian Feifei.
One only wants to deal with dogs, while the other firmly believes that material possessions can bring a sense of security. These two people with vastly different values are attracted to each other, and a new chemical reaction occurs.
Cheng Feng, who believes in true love, meets singleist Xiao Xue while walking his dog, and the two gradually develop feelings for each other, but they are always on and off due to misunderstandings.
Wei Xiaonan, a seemingly rebellious punk girl, has a secret crush. When she wants to take the initiative and confess her feelings to Wang Zicheng, she discovers that he is also secretly observing her every move…
Reviews
Related Posts