Chinese Doctors – Zhang Hanyu, Yuan Quan, Zhu Yawen
Chinese Doctors is a medical film directed by Liu Weiqiang, led by Zhang Hanyu, Yuan Quan, Zhu Yawen, and Li Chen, with a special appearance by Jackson Yee and Ou Hao.
The film is based on the real-life events of the fight against the COVID-19 pandemic in 2020 and tells the shocking story of the white-coated "rebels" from all over China who stepped up to the plate and fought on the front line in Wuhan, defending the lives of the nation at the risk of their own safety.
Details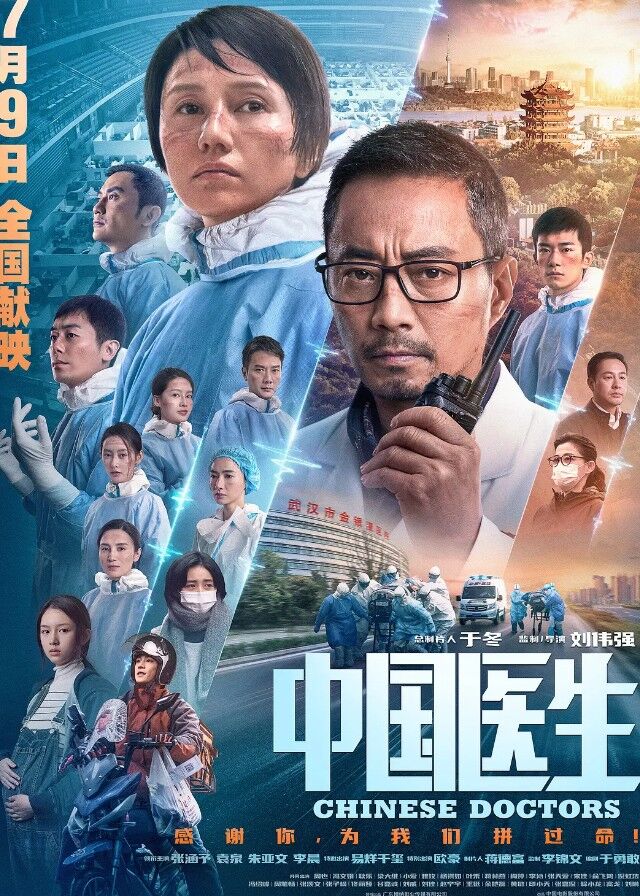 English Title: Chinese Doctors
Chinese Title: 中国医生
Genre: Medical, Rescue, Life
Duration: 129 min.
Director: Liu Weiqiang
Writer: Yu Yanlin
Producer: Yu Dong
Product Company: BONA FILM
Released Date: 2021-07-09
Watch On: –
Cast
Synopsis
On the eve of the 2020 Spring Festival, the people of Wuhan were joyfully preparing to celebrate the new year, but COVID-19 began to spread. From the first few cases to an increasing number of patients flocking to the Jinyintan Hospital, as the outbreak escalated, the hospital, which specialized in infectious diseases, quickly exceeded its medical load capacity, and doctors' energy was severely overdrawn. At this time, medical teams from Shanghai, Guangdong, and other places rushed to Wuhan from all directions to assist in the fight against this difficult situation.
Reviews
Related Posts
Will TFBOYS Be Disbanded?

Who Is Oho Ou Hao's Girlfriend, Why Broke Up with Sandar Ma Sichun?

Company Denied Rumors: TFBOYS Will Be Disbanded

Jackson Yee's "A Little Red Flower" has taken ¥800 million at the box office

Jackson Yee's 39 Quotes

Will Jackson Yee Win The Best Actor of Golden Rooster Awards

Jackson Yee Photos

Jackson Yee Dramas, Movies, and TV Shows List

Ou Hao Dramas, Movies, and TV Shows List

Zhang Hanyu Dramas, Movies, and TV Shows List

Zhu Yawen Dramas, Movies, and TV Shows List

Yuan Quan Dramas, Movies, and TV Shows List

Li Chen Dramas, Movies, and TV Shows List