Yesterday Once More – Arthur Chen, Zhou Ye
Yesterday Once More is a romantic film directed by Lin Xiaoqian, led by Arthur Chen Feiyu and Zhou Ye, co-starring Zhao Xiaotang and Sun Tianyu.
The film tells the story of childhood friends, Gu Yuxuan and Han Shuyan, who meet and fall in love again after many years, but their happy time and fate are unexpectedly changed.
Details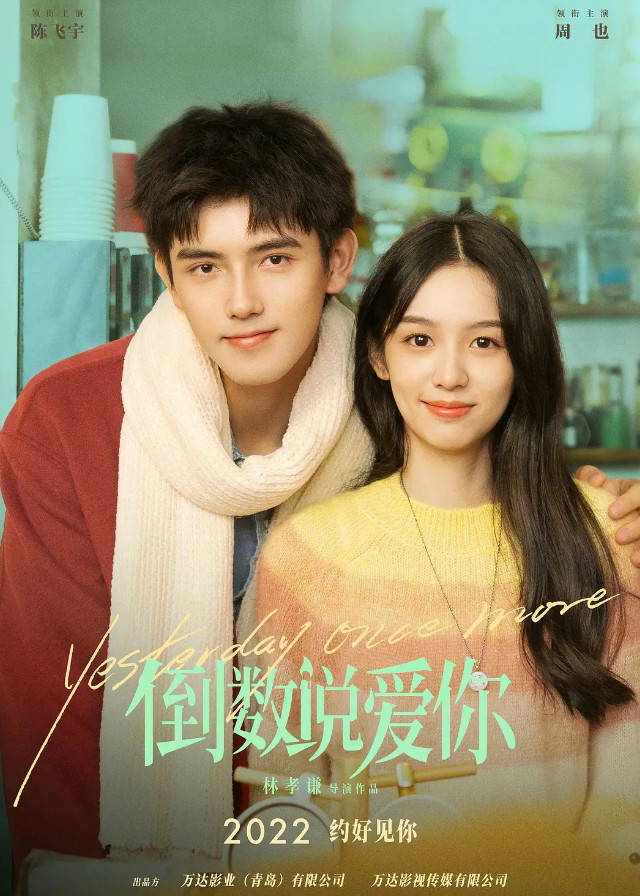 English Title: Yesterday Once More
Chinese Title: 倒数说爱你
Genre: Romance, Fantasy
Duration: 101 min.
Director: Lin Xiaoqian
Writer: Xu Yi
Product Company: Wanda Pictures
Released Date: 2023-04-28
Boradcast Website: –
Cast
Synopsis
After years of separation, childhood friends, Gu Yuxuan and Han Shuyan meet again and fall in love as fate would have it.
After experiencing the sweetness of love, they are forced to face the test of fate together.
Related Posts