The Procurator – Huang Jingyu, Bai Baihe, Wang Likun
The Procurator is a crime film focusing on prosecutors in China, directed by Siu Fai Mak, led by Huang Jingyu, Bai Baihe, and Wang Likun, with special appearances by Wang Qianyuan, and Bao Bei Er, co-starring Feng Shaofeng, Su Ke, Zhang Yi, Liang Songqing and Yu Peiyao.
The film is based on a real-life case and focuses on how prosecutors act in the fight against crime and vice.
Details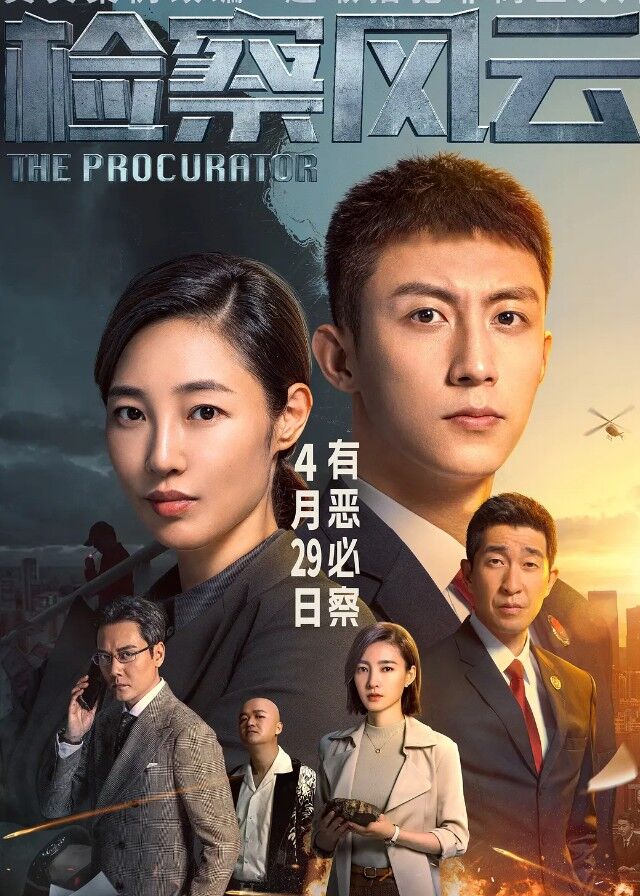 English Title: The Procurator
Chinese Title: 检察风云
Genre: Crime, Drama, Law
Duration: 112 min.
Director: Siu Fai Mak
Writer: Zhao Peng, Mai Zhaohui
Producer: Zhang Jixuan, Zhang Weibin, Gong Di
Released Date: 2023-04-29
Boradcast Website: -
Cast
Synopsis
University professor Xia Wei is suspected of intentional homicide. Public opinion is fermenting out of control, and various pressures are emerging.
As prosecutor Li Rui and his colleague Zhang Youcheng investigate the case, they discover that the wealthy businessman Chen Xin is closely related to the case. A deeply buried old case emerged.
Murder, rape, and collusion between officials and businessmen are all intertwined, and everyone is forced into this vortex of fate. Li Rui and Xia Wei's defense lawyer Tong Yuchen have a fierce confrontation in court.
Why is Xia Wei silent? What secrets is her husband Hong Junshan hiding? The boundaries between good and evil, friend and foe are difficult to distinguish, and unpredictable crises await everyone.
Reviews
You May Also Like
Related Posts
Will Johnny Huang And Dilraba Declare Together After The Spring Festival Gala

Dilraba and Johnny Huang were suspected of being in love, fans asked the studio to disprove the rumor.

Wang Likun Broke Up With Kenny Lin Gengxin, involved in the marriage rumor?

Who Is Claudia Wang Likun's Boyfriend? Did She get married?

Li Qin, Johnny Huang Jingyu Had A Love-Hate Relationship In "My Dear Guardian"

Zhang Han, Wang Likun Build A Dream And Love In "One Boat, One World"

Did Wang Likun Get Arrested due to her Fraudster Husband? Studio Urgently Denies the Rumor

Huang Jingyu Photos

Huang Jingyu Dramas, Movies, and TV Shows List

Bai Baihe Dramas, Movies, and TV Shows List

Wang Likun Dramas, Movies, and TV Shows List