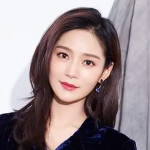 Wang Yuanke dramas, movies, and TV shows list contains the best TV series, films of Wang Yuanke and the ongoing and upcoming shows. The list will be updated continuously, bookmark this list to get the latest tv shows of Wang Yuanke.
Wang Yuanke Dramas List
TBA

#1

Fantasy, Romance

Deng Lun, Ni Ni

On a summer night in Shanghai in the year 2021, forensic expert Zong Ying runs into an unexpected visitor at her home named Sheng Qingrang, who claims to be the owner of the flat, who comes to modern times every night from 1937 and then returns in the early morning, showing his lawyer's card for identification. Ever rational, Zong Ying thinks this is nonsense, but when Sheng Qingrang disappears in front of her, she has to start accepting this fact. As Zong Ying and Sheng Qingrang travel back and forth between the two eras, they gradually turn from friends to confidants and eventually lovers after they experience the turmoil of self and family, peace and war. But with the outbreak of the Battle of Songhu, Sheng Qingrang's future is overshadowed by death, and staying together becomes an unattainable luxury. But Zong Ying is not afraid of death and is determined to face the doomed history together with Sheng Qingrang. In the midst of the war, two of them who do not belong to the same time and space become the most important "footnotes" in each other's lives.

2023-01-25

#2

Urban, Romance, Family

Yin Tao, Jasper Liu, Wang Yuanke

Kang Ziyou returned from her studies in the United States. After years of hard work, she joins her best friend Lin Qianyu's cosmetic medicine centre as a Sales Administration Executive. She is a capable person who has been able to improve the company's performance year after year. But in her life, she is a slovenly "idiot" who relies on her daughter, Kang Ni. Kang Ni, who was brought up by her grandmother, is good at household chores and has a deep interest in cooking and table setting, thus giving her mother an unparalleled variety of food life. After meeting her senior brother, her dating was interrupted several times by her mother, who needs to be taken care of, and is eager to live her own life, but has difficulty leaving her mother behind. A sudden ripple in the quiet but interesting life is stirred when a new medical aesthetician, Nie Yunze, arrives at the centre. Since then, the slovenly Kang Ziyou and the "cleanliness king" Nie Yunze have clashed at every turn, but have also grown closer. Meanwhile, Lin Qianyu's conjugal problems compel Kang Ziyu to work with his ex-husband's wife Meng Yushan to solve Lin Qianyu's family obstacles and help her best friend find her self-worth and get rid of her "undesirable "husband .

2022-12-16

#3

Urban, Life

Zhang Fengyi, Wang Yuanke, Wang Yuexin

Wang Jixiang, Luo Xin, and Zhang Xiaomao were assigned to the Yongcheng Xinqiao police station after graduating from the police academy. Luo Xin was sentenced to 2 years in prison after accidentally causing the death of a mentally handicapped girl when he was careless in his police work. The police station was in crisis and the higher authorities sent deputy director general Chen Xiaojing to be the new head of the station to deal with the mess. Wang Jixiang tried to make a name for himself as a community post-90s policeman. After several hardships, he won the understanding and trust of the public and was affectionately known as the "neighborhood policeman". After his release from prison, Luo Xin focused on public welfare, setting up a "volunteer service association", which soon became the head of the mass organizations, and also became an important force to assist in the comprehensive management of social security in Xinqiao police station. Zhang Xiaomao had a novel way of communicating with the public through live streaming, resolving conflicts, which has won the hearts of the public. This group of post-90s police officers worked together to create a community "grid" management. After properly handling a series of incidents such as the fight against crime, arresting drug dealers, and monitoring public opinion, Xinqiao Police Station has regained its glory. The post-90s police officers have made their own successes in love and career.  

2022-11-02

#4

Medical, Suspense, Thriller

Zhou Dawei, Wang Youjun, Chen Haolan

Ding Xuekun, the head of the neurology department at the Ninth Hospital, is dead in an accident. His son Ding Yuanzhi is an elite Western doctor studying in Sweden. Han Xilin, his Chinese medicine student has been away for years. They return to the Ninth Hospital to investigate together the cause of death.

2022-01-16

#5

Historical, Romance, Fantasy

Li Yifeng, Yukee Chen

Since ancient times, the legend says that the right hand of God created the world of Yunhuang. Thousands of years, the alternation between the God of destruction and the God of creation, the replacement of several countries in the world of Yunhuang, telling the story about scions of fate. Years later, everything has become a legend, the world of Yunhuang has also become a dream home. In order to escape from the chaotic world, the cheerful Hmong girl Na Sheng travels long distances to find her dream home, the world of Yunhuang, where she is rescued by Su Mo, but the world of Yunhuang is not a wonderland. Along with every step she takes into the world of Yunhuang, a scene of strange and thrilling stories is staged, and all kinds of legendary characters with distinctive personalities come into play. With the rebirth of the Sea King and the establishment of the Alliance of the Air Sea, the wheel of destiny between the three countries begins to turn quietly. The God of Destruction comes out, the Mou Bai Tower falls, the seven seas reverses, and everything is bleak forever. They have to make great efforts to go back to the original place, to be free under the blue sea and sky, away from all the war and strife. Witnessing the death of the gods, a wildflower will finally bloom in the wilderness, far away from the wind, farther than far away. He will go to the world of Yunhuang with his lover to start a new life.

2021-07-18

#6

Urban, Romance, Family

Liu Tao, Du Chun

Xiao Yan, an independent woman in the workplace, is determined to enter the top echelons of the Sia Group and create a domestic original make-up brand. As a result of her outstanding performance, she was appointed to take charge of the maternal and infant product which is more promising. This is a great challenge for Xiao Yan, who preaches that true love is only for you and insists on being a dink. With the help of her best friend Yuya, a full-time mother, Xiao Yan gradually understands the difficulties and hardships of motherhood, and her strong and independent values gradually change Yuya's dependent and clingy personality. As Xiao Yan prepares for her project, her fellow competitor Chen Jiaorui has to withdraw due to her pregnancy. When Chen Jiaorui returns to the workplace after giving birth and is anxious about balancing family and work, it is Xiao Yan who helps Chen Jiaorui regain her confidence and confirms that her love for her child is selfless and sincere. At the same time, Xiao Yan is moved by the love of the two mothers and learns to love her family and friends, respect her mother, learn to "think differently" and understand the meaning of "true love". In the end, three women with different standpoints, with their love and perseverance, join hands to start their own business, support each other and explore together to build an inspiring life.

2021-04-15

#7

Historical, Romance, Comedy

Li Yitong, Xu Kai

In a peaceful and prosperous world, the people live and work in peace and harmony. The son of General Sheng Xiaojing, Sheng Chumu, is spoiled by his mother since childhood and is a famous playboy in Chang'an City. On a trip to Guangzhou, Sheng Chumu meets Fu Rou, a young lady from an embroidery shop, and falls in love with her at first sight. After a few encounters, Fu Rou realizes that Sheng Chumu is really uneducated and unskilled, and is disappointed with him. Sheng Chumu is determined to change himself for love and learns the art of war and eventually wins Fu Rou's favor. When they return to Chang'an, Fu Rou becomes a female officer in the palace by accident, and Sheng Chumu is forced to join the army. They are tested for love, but also in this process of growth, they see the responsibility on their own shoulders, and work together to save the country out of the crisis, and contribute to the prosperity of the country, the people's well-being, and happiness!

2020-11-03

#8

Historical, Romance, Political

Tiffany Tang, Shawn Dou, Charmaine Sheh

Xiao Yanyan is the third daughter of Prime Minister Xiao Siwen and the Grand Princess of Yan. As the youngest child in her family, she is not only loved by her father, but also doted by her eldest sister, Xiao Hunian, and her second sister, Wu Gu Li. So she always thinks, speaks, and acts boldly, never giving up on what she wants. She and Han Derang are in love with each other. However, the three sisters of the Xiao family are married to the three branches of the royal family. The eldest sister, Xiao Hunian, is married to the Taiping Lord, Yelu Yan Sa Ge, and the second sister, Wu Guli, is married to Yelu Xi Yin. Xiao Yanyan started her legendary life since her encounter with King Liao Jingzong, Yelu Xian.

2020-04-07

#9

Historical, Romance, Political

Wang Kai, Jiang Shuying, Ren Min

This drama follows the life of Emperor Song Renzong, from his rise to the throne as a young man to his gradual control of the dynasty and devotion to the people, as well as his emotional choices behind the turbulent court. As a young man, Renzong ascended to the throne and took control of the world, but his mercy and love for the people put pressure on him. He feared the changes in the dynasty and feared the words of the people, and ruled the country like a scale, trying hard to keep the balance between the court and the people, The reign of Emperor Renzong was a period of economic and cultural prosperity, this was due to the fact that Emperor Renzong had always followed the kindness principle, and had encouraged freedom of speech. At the same time, however, he sacrificed almost all the possibilities of "capriciousness", putting his daughter, his wife, and his concubine, including himself, in an insurmountable "Lonely Castle", and leaving himself torn between the people of the country and the love of the emperor, between the concept of governing a state and the love of his family, between reason and emotion.

2019-11-12

#10

Historical, Romance, Political

Luo Jin, Li Yitong

Xiao Dingquan, the Crown Prince, lost his mother and sister when he was a boy and was not close to his father. The experiences of his early years have left him desperate for family love, and he is always trying to keep his only family members around him. Xiao Dingquan is a man who both loves and fears his father, hoping for his father's affirmation but fearing the embarrassment of having his hopes dashed. Lord Qi and his father-in-law, Li Bozhou, have repeatedly created chaos, not only by persecuting the people Xiao Dingquan cherishes but also increasing the misunderstanding between Xiao Dingquan and his father. The Prince's teacher, Lu Shiyu, had hoped that Lu Ying would replace him as the Prince's solid support, but by mistake, Lu Wenxi, Lu Ying's daughter, met the Prince by chance and had a crush on him. After his close ones are killed one after another, Xiao Dingquan, who is deeply influenced by Lu Shiyu's Confucianism, is determined to fight against the villain's conspiracy. After her father and brother were killed, Lu Wenxi became a female official in the crown prince's palace, and helped him solve many cases, so that her father and brother's injustice was cleared and the treacherous villains were brought to justice. Xiao Dingquan and Lu Wenxi's feelings for each other deepen as they work together. They are brave enough to stand by each other for the sake of peace and security.  

2018-08-02

#11

Historical, Fantasy, Romance

Yang Zi, Deng Lun

Jin Mi, the daughter of the flower god, was forced to abandon her feeling for love because of "Yundan". When she met her true love, Xu Feng, the son of the heavenly emperor, she did not know what love was. At the same time, Xufeng's eldest brother, Run Yu, also gradely fell in love with Jin Mi. But due to the hatred and possessiveness blinded the heart, he eventually went astray. When Jin Mi stabbed Xu Feng because of a misunderstanding, she finally spit out the "Yundan" to break through the perception of love. In order to get back her love, Jin Mi must resolve the misunderstanding with Xu Feng and save Xu Feng who has fallen into the devil world because of love and hate. In the middle of the battle between the devil and heaven, Jin Mi blocked between Xu Feng and Run Yu to prevent a disaster, but her soul transformed into a tear in Xu Feng's eyes. Xu Feng painstakingly looked for her but had no result, When he was thinking about Jin Mi and tearing, Jin Mi was reborn at this time, and finally retired from the world with Xu Feng.

2018-07-19

#12

Historical, Romance

Wu Jinyan, Nie Yuan, Qin Lan

In the sixth year of the Qianlong reign, a young girl Wei Yingluo entered the Forbidden City as a palace maid to seek the truth about her eldest sister's death. After an investigation, Wei Yingluo confirmed that her sister's death was related to the absurd prince Hong Zhou, and was determined to get justice. Empress Fucha, who was skilled in rituals and laws, worried that Wei Yingluo has gone astray and tried her best to give her warmth and help. Under the empress' careful guidance, Wei Yingluo grew up to be a strong and upright court lady and put aside her grudges to live a serious life. The unfortunate death of the Empress makes Wei Yingluo misunderstand Emperor Qianlong, but they went from mutual hostility to understanding and supporting each other finally.

2016-07-21

#13

Historical, Romance, Political

Ruby Lin, Yuan Hong

During the new dynasty, Liu Xiu got to know Deng Yu, Liu Xuan, Feng Yi and other young talents and little Yin Lihua when he was studying at Chang'an Imperial College. A few years later, the world was in chaos due to the tyranny of Xin Mang. Liu Xiu revolted with his brother Liu Yan. Yin Lihua followed him under the disguise of Yin Ji. From the Chun Ling uprising to the Kun Yang war, Liu Xiu fought side by side with a group of gallant companions. After Liu Xuan became the emperor, he was afraid of the great achievements of Liu's brothers and killed Liu Yan. Liu Xiu married Yin Lihua and kept in a low-key, so that Liu Xuan relaxed his vigilance and let him go north as military governor. The road to Hebei was full of crises, but fortunately, there were Deng Yu, Feng Yi, Wu Han, Geng trap, and other old friends and new friends came to join them one after another and shared the difficulties. The Lord of Hebei Zhending Liu Yang proposed a marriage alliance, for the sake of the overall situation, Liu Xiu painfully separated from his wife. After that, Liu Xiu joined hands with Deng Yu and Feng Yi, ended the war after dozens of years of unremitting efforts, pacified Hebei and other places, fixed the capital of Luoyang, and established the Eastern Han Dynasty, finally fulfilling the common long-cherished dream.
Related Posts