The Guardian – Zhang Fengyi, Wang Yuanke, Wang Yuexin
The Guardian is an urban life drama directed by Zhu Dingzhong, led by Zhang Fengyi, Wang Yuanke, and Wang Yuexin, co-starring Wang Yizhe, Zhu Chengyi, Wang Tonghui, Mo Yang, Zhang Yang, Wang Yifan, Ji Chenmu, and Chen Zhijie, with Gao Shuguang, Guo Tiecheng, Zheng Yu, Liu Fangyu, Feng Guoqing, Liu Jiaoxin, Zhao Shuzhen, Liu Jie, Wang Wanjuan, Li Junfeng, Li Nan, Gao Guangze, Dong Kefei, Yu Heng, Zhou Pu, Fan Tiantian, Zhu Yaying.
The drama tells the story of a police station in a coastal city that cares for the people, promoting innovation in comprehensive urban governance at the local.
Details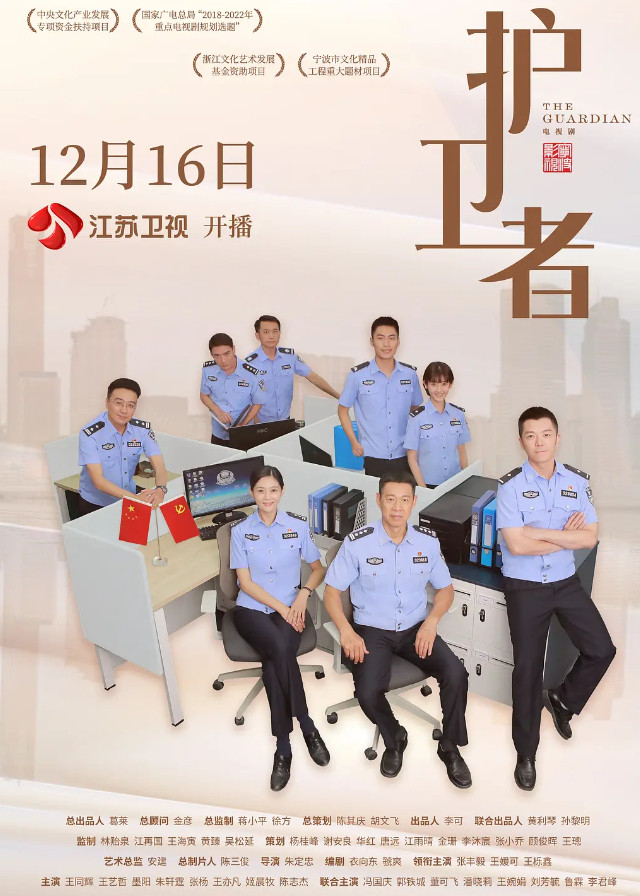 English Title: The Guardian
Chinese Title: 护卫者
Genre: Urban, Life
Tag: Policeman, Policewoman
Episodes: 34
Duration: 45 min.
Director: Zhu Dingzhong
Writer: Yi Xiangdong
Producer: Chen Sanjun
Released Date: 2022-12-16
Watch On: Huashi.tv
Cast
Synopsis
Wang Jixiang, Luo Xin, and Zhang Xiaomao were assigned to the Yongcheng Xinqiao police station after graduating from the police academy.
Luo Xin was sentenced to 2 years in prison after accidentally causing the death of a mentally handicapped girl when he was careless in his police work.
The police station was in crisis and the higher authorities sent deputy director general Chen Xiaojing to be the new head of the station to deal with the mess.
Wang Jixiang tried to make a name for himself as a community post-90s policeman. After several hardships, he won the understanding and trust of the public and was affectionately known as the "neighborhood policeman".
After his release from prison, Luo Xin focused on public welfare, setting up a "volunteer service association", which soon became the head of the mass organizations, and also became an important force to assist in the comprehensive management of social security in Xinqiao police station.
Zhang Xiaomao had a novel way of communicating with the public through live streaming, resolving conflicts, which has won the hearts of the public.
This group of post-90s police officers worked together to create a community "grid" management. After properly handling a series of incidents such as the fight against crime, arresting drug dealers, and monitoring public opinion, Xinqiao Police Station has regained its glory. The post-90s police officers have made their own successes in love and career.
Reviews
You May Also Like
Related Posts