The Scale of Desire – Guo Jingfei, Yu Yi
The Scale of Desire is a business crime suspense drama directed by Liu Guang, starring Guo Jingfei, Yu Yi, Qian Xiaoyun, Zhang Fengyi, and Lynn Hung.

The drama tells the story of Xiao Jian, a captain of the economic investigation, who repeatedly "fights" with Xu Feng, a financial "genius", and finally solves a transnational financial case.
Details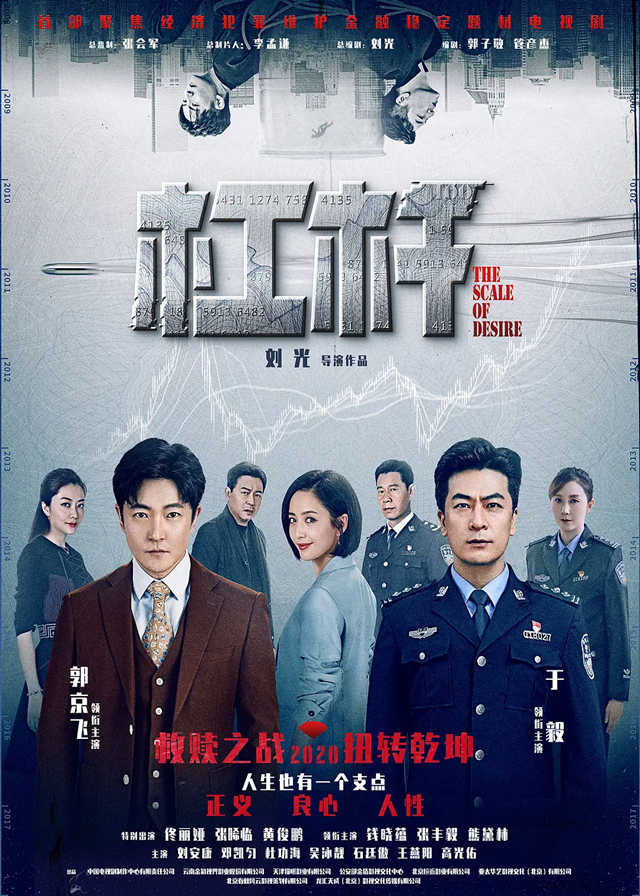 Cast
Synopsis
Xiao Jian, the head of the Economic Investigation Division, uncovers a mysterious financial case in which Xu Feng, a financial tycoon, is the mastermind and also involved in an even larger multinational money laundering ring.
Xiao Jian inadvertently obtains Xu Feng's hidden diary and discovers another identity that Xu Feng is struggling to conceal.
With a sense of responsibility and mission, Xiao Jian breaks through the trap and finally wipes out the huge financial crime organization.